You learn something new every day. Sometimes the lessons are hard ones, like chocolate-covered coffee beans actually contain caffeine. They'll keep you up for days! Other things you learn could just be interesting facts, like former Apple CEO, the late Steve Jobs, worked in an apple orchard after dropping out of college.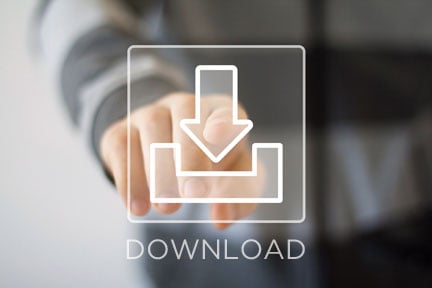 Yesterday I learned that incoming international calls on Voxox are treated just like local calls. More on that later.
One important thing I've learned is to keep an open mind. Think you know all the great reasons for using Voxox? You may be surprised to find there are more than simply texting and free calling. So keep reading and prepare to be amazed.
The UX
When you use Voxox, you enter an environment that's not only elegant, it's super-functional. With its tab-based interface, you get a familiar user experience similar to that of a well-designed web site.
While color may not seem important to some, the toned-down slate-gray and soft reds are used in such a way that you can spend hour after hour in the app without eye fatigue. Ooooo, that's nice.
Community-powered support
Voxox has launched a user community where you can ask questions, provide answers (you power-user, you) and start a conversation. It's also a place where you can offer up suggestions and share ideas to make Voxox even better. Look up the FAQ Guru for starters and get answers to questions you didn't even know you had.
Voxox technical support is available in the community forum 9 to 5, Monday through Friday, to respond to questions and comments. After hours, try typing in your question. You could still get an answer right away. I put this to the test, and got an answer within five minutes of asking.
International calls to the U.S. are treated like local U.S. calls
I know that sounds crazy but it makes perfect sense when it's explained. When you sign up for Voxox, you're given a free U.S. phone number that you can give out just like your regular phone number. So inbound calls made through Voxox are free (in network) or just pennies per minute.
For example, calling your children in Texas, from India, is just as if you were calling your children in Texas, from Florida. If they're Voxox users too, it's a moot point — you both enjoy free calling! For more on this, check out last week's post: GOOD NEWS ABOUT CALLING INDIA: SUPER-CHEAP & FREE INTERNATIONAL CALLS.
Media Drawer (A single place from which to send any media)
The Media Drawer is key to your social life. For example, when you've finished a free call, send your friends a little something special as well. The Media Drawer is available in any messaging window just by touching the up arrow to the left of the text entry field. Here you can send photos (choose from your photos or take a new one), videos and faxes, plus share your location or a contact. The Media Drawer is your "one-stop" for multimedia sharing.
Unified messaging window (grouped by conversation)
Speaking of messaging, Voxox has a unified window where all of your messages from each contact are gathered (including transcribed voicemail; more on that in Part Two). It's a great way to refresh your memory of conversations you've had with any of your contacts.
I wonder what I'll learn today?
With so many fascinating things about Voxox to talk about, we've had to write a two-part post. Check back next week for the next five features. In the meantime, sign in to the Voxox Community and get in the conversation.