Today we are at Cloud Partners in Boston, Mass., and we just announced a big revamp of our SIP Trunking and Hosted PBX solutions under the new Voxox Office brand. In conjunction with this, we have put into motion the biggest channel promo in the history of the Voxox Channel Partner Program! It's huge!! Check out the press release below for details on our latest SIP Trunking and Hosted PBX solution suite and are big channel promo.
And if you're at the Cloud Partners show, also come check out our CMO Tristan Barnum speak today on the "Top Cloud Techs to Add to Your Portfolio" panel (Level 3, Room 310).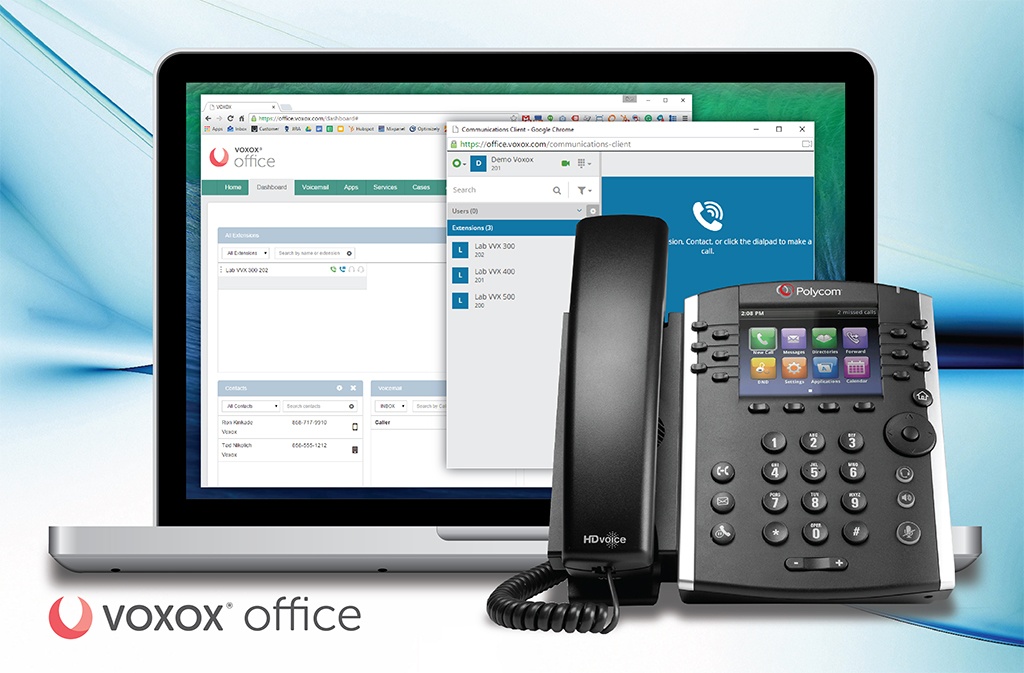 Voxox Revamps Hosted PBX and SIP Trunking Offerings Under Voxox Office Brand with Channel Partners in Mind
Voxox Office launches with major channel promotion and slew of new features, many catering to channel partners
BOSTON (CLOUD PARTNERS CONFERENCE & EXPO) and SAN DIEGO – September 16, 2015 – Voxox®, the most comprehensive cloud-based rich communication service for consumers and businesses, today announced at the Cloud Partners Conference & Expo, being held at the Hynes Convention Center in Boston Mass., September 16-18, 2015, that the company has revamped its Hosted PBX and SIP Trunking solutions under the Voxox Office brand. Voxox Office is leveraging a combination of Voxox technology and third party tools to offer a wide array of new features and capabilities, many of which were implemented to address the needs of the Voxox channel community.
For a limited time, Voxox is offering its largest channel partner promotion to date in conjunction with the Voxox Office launch. Through the end of 2015, channel partners will be able to double their standard commission rate with Voxox to 40-50 percent commissions for the first year of a 12 month (or longer) contract on any Hosted PBX or SIP Trunking deal.
"The channel is our primary sales force so we are always thinking of ways to cater to partner needs," said Bryan Hertz, CEO of Voxox. "We saw an opportunity to enhance our hosted PBX and SIP trunking solutions tailoring the latest offering to our channel partners' requests, and we feel that the new Voxox Office suite offers an even better partner and customer experience. We are excited to roll out this offering."
As the company's core SMB offering, the Voxox Office solution suite provides channel partners and SMB end-users of Hosted PBX and SIP Trunking services with many new flexible features. A high-quality, reliable business phone system in the cloud, Voxox Office utilizes modern features with enterprise capabilities and costs less up front and over time versus traditional premise-based systems. New features include:
User interface for channel partners to send proposals and manage orders directly
Call center functionality including agent log-ins, call queuing, chat, and advanced management and monitoring tools
Ability for channel partners to serve customers who want to integrate their service with CRM systems, such as Salesforce, and features now available through API (such as screen pops)
Operator console that enables features and capabilities, such as virtually switching live calls
Enhanced across-the-board reporting that delves into deeper detail than prior reporting offerings
Unified cloud extensions (mobile voip)
 
With its CLEC operations and proprietary service delivery platform, Voxox is able to bypass expensive licensing fees that competitors pay, allowing the company to offer its customers some of the most competitive rates in the industry. Other unique benefits about the Voxox back-end technology include the ability to build powerful, scalable applications and services quickly and easily. 

For more information, please visit www.voxox.com/business. For those attending the Cloud Partners Conference & Expo, please connect with Voxox at the "Top Cloud Techs to Add to Your Portfolio" panel, where Voxox CMO Tristan Barnum is speaking today at 2:50 p.m. Eastern Time, Level 3, Room 310.

About Voxox
Voxox is an innovator in unified cloud communication solutions for consumers and businesses. For consumers and its operator partners, Voxox delivers cutting-edge mobile and desktop applications that integrate voice, video, messaging, fax, media sharing and more. For businesses, Voxox provides an extensive suite of carrier-grade business phone solutions, including hosted IP-PBX, SIP Trunking, a wide array of wholesale services, such as high volume SMS, and the company's new virtual PBX service, Cloud Phone. The foundation of the company's offerings is its award-winning unified communications platform in the cloud, which enables the company and its customers to build powerful, scalable applications and services. Founded in 2006, Voxox is headquartered in San Diego. For more information, please visit http://www.voxox.com.