Plowing your Land: Setting Yourself up for Success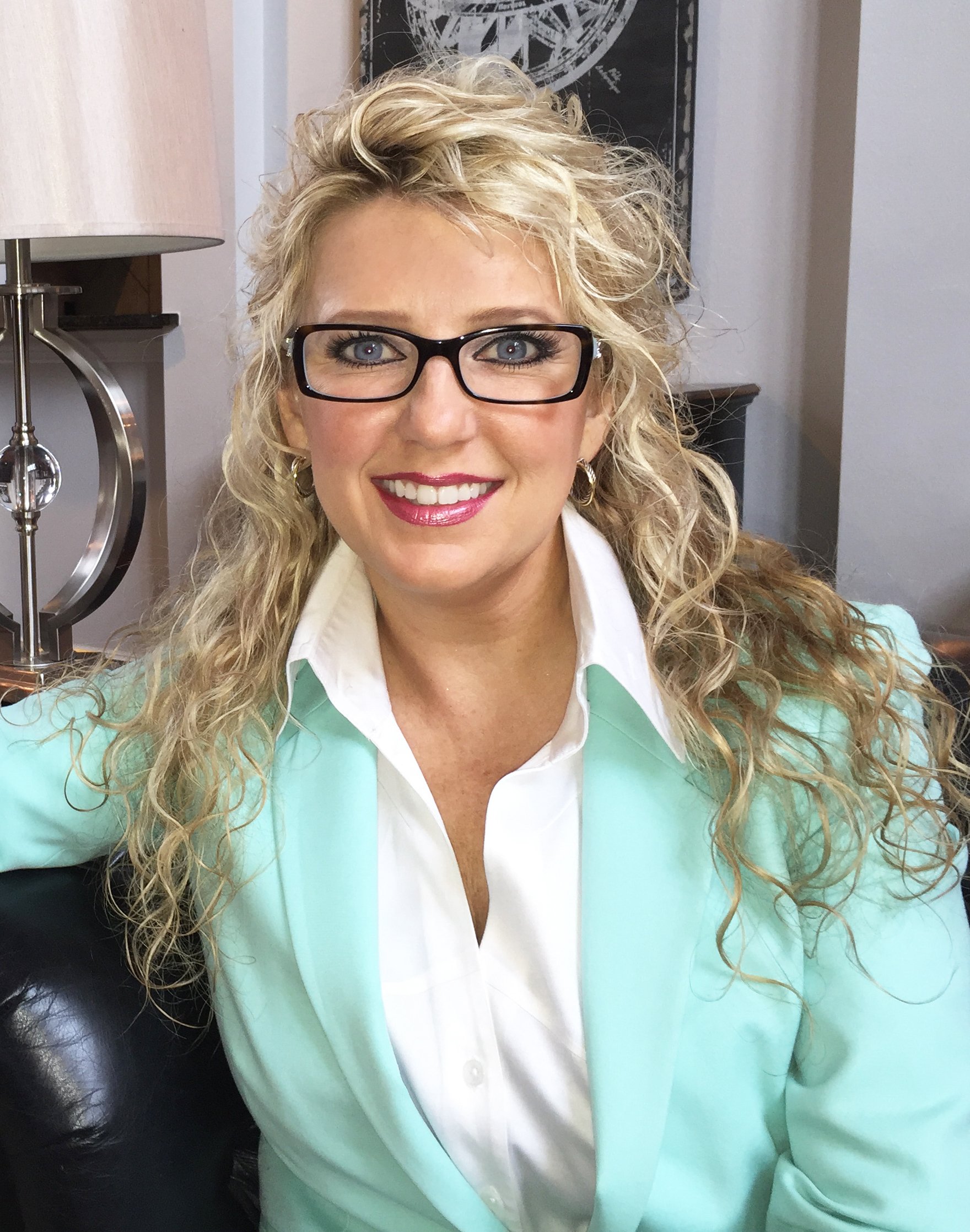 Written by Staci Wallace
|

April 2, 2021
|
3 minute read
The year is 1999. Robert Downey Jr. (pre-Iron Man) is fresh out of prison and new into drug addiction sobriety. Then enters Tim Storey, prominent speaker, life coach, and author, who would instrumentally coach and mentor this remarkable actor through a difficult season in what would soon become an epic comeback story.
Fast forward two decades and not only has Robert Downey Jr. brought the hero, Iron Man, to the homes of millions, but he's grown his net worth into the hundreds of millions. What many people don't know is that a humble man named Tim Storey played an instrumental role in courageously walking alongside Robert Downy Jr. and coaching him to a miraculous state of abundance.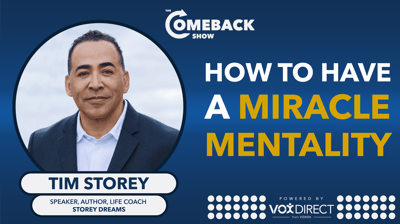 Staci Wallace, host of The Comeback Show, had the opportunity to interview Tim Storey.
Starting in ministry in his early 20's, Storey traveled to some of the biggest churches on the planet, providing hope and direction to thousands. Today, Tim is one of the biggest voices of impact to millions of people across 75 countries around the world. Well known for inspiring and motivating people of all walks of life, Storey has engaged and mentored entertainment professionals, CEOs, celebrities, athletes, as well as poverty-stricken adults and children throughout the nation.
After decades of experience and multiple books, Tim has released his best work of wisdom within his new book, The Miracle Mentality: Tap into the Source of Magical Transformation in Your Life. Within these pages, Tim Storey shares a perspective of how little steps forward pave a path for future success. For lots of individuals, it's easy to be stuck in mundane and status quo mindsets. From that stagnant view, Tim has seen many give up on their journey while setbacks and failures hold them down and out of reach from the breaking they're seeking.
In his interview with Staci Wallace, Storey states that "Your mindset creates your mood-set." To establish end goals and obtain a refreshed outlook, it takes an investigation into your intention. Obtaining a "miracle mindset", one should ask themselves, "What are my motivations?" and "Why do I want to do this?" He explains that the people he has seen do well in life consistently think outside the box and have uncommon thoughts, unconventional plans and disciplines, and extraordinary partnerships.
Tim and Staci expound on the idea that great leadership serves humanity at the highest level—always lifting up those around you with generosity. But first, leaders must live before they give. By leading themselves first into a whole life, they will contain a stronger voice of hope for others and lead with greater confidence and wisdom.
Storey advises leaders with big dreams to work on their land: plow the ground, plant the seed, water the seed, and get their harvest.
Here are 4 ways Tim explains to set yourself up for success:
1. Plow the Ground
Establishing a base around your goals is crucial to success. Plowing is understanding the why, the what, and the how. Whether you're opening a small business, or writing a book, you must know your purpose and reasoning behind your goals. Plowing may be doing something that scares you, like reaching out to a mentor for advice or switching up your normal routine to schedule in more time to pursue your dreams.
2. Plant the Seed
After your ground has been plowed and your goals have been set, you must plant the seed. This looks like micro-progress but by taking small steps every day you can see long-term advancement toward your targets. Planting the seed may look like creating small wins, taking a short walk, turning your negative-talk into positive-talk, calling your mom or mentor, or cleaning up your workspace.
3. Water the Seed
Dreams can't grow without nourishment. Here, many give up and abandon their goals due to the pain of setbacks and failures. Sometimes the soil may be hard and dry from unexpected circumstances such as divorce, trauma, and illness. While these may temporarily hinder us, enduring brokenness and hardship does not have to last perpetually. Maintaining a miracle mindset means overcoming situations with relentless tenacity and patient faith. By conquering challenges, you will now have the gift of a message of hope and healing for others, as well as a path paved behind you.
4. Reap the Harvest
Cultivation takes great perseverance, but as you reach your goals, the labor of your journey develops the strength to carry you throughout your life. The relationships built and the difficulties overcome may sculpt you into a well-rounded influencer providing hope and inspiration to those you've gone before, toiling in their plowing season.
By following these steps, your goals can flourish into a great harvest that benefits you and those around you. Click here to watch the full podcast with Tim Storey.
DON'T MISS THE LATEST
Get updates in your inbox