Why VoxDirect is the #1 RingCentral Alternative for Small Business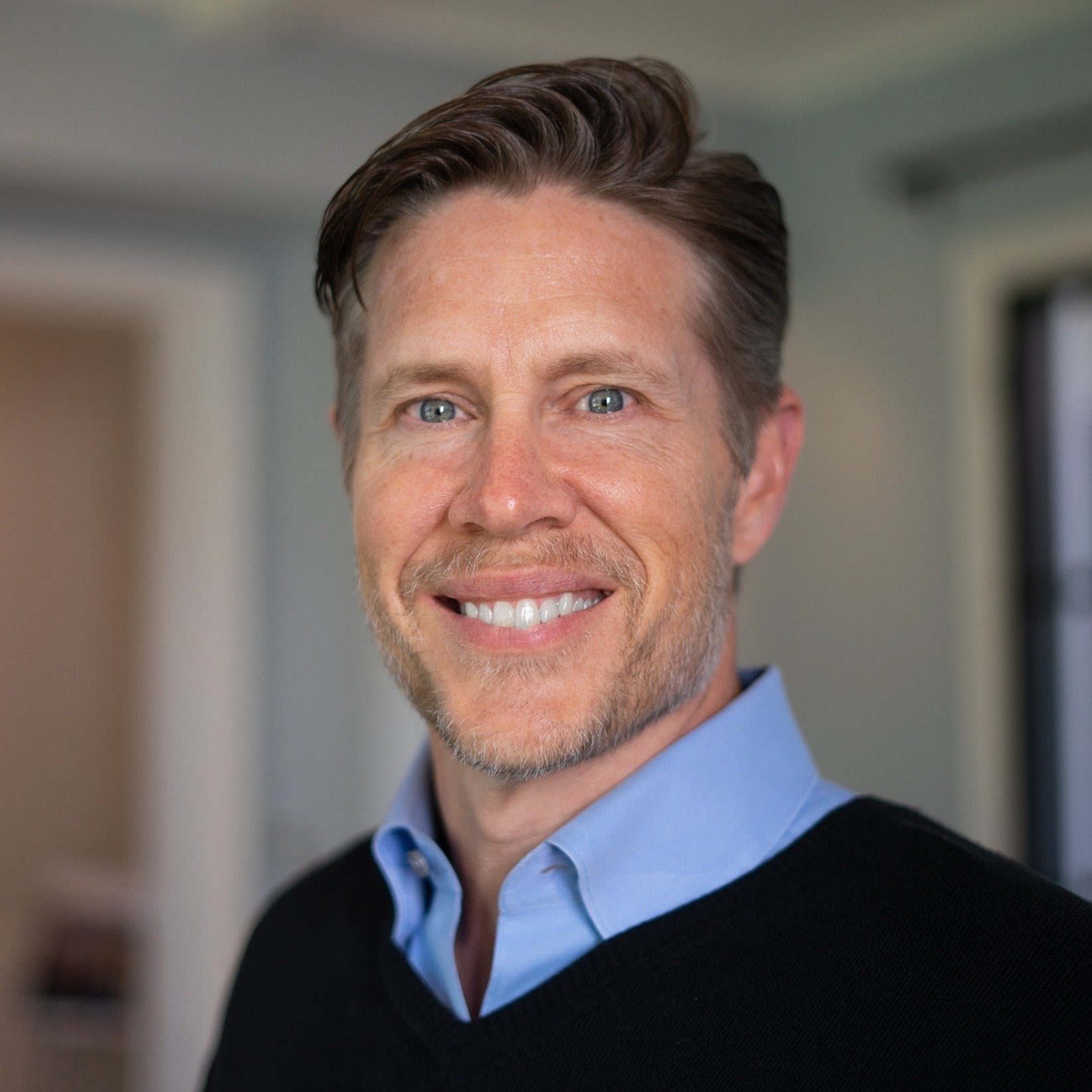 Written by Larry Wallace
|

June 18, 2021
|
7 minute read
You don't have to settle for outdated onboarding and legacy-style phone systems when VoxDirect is giving small businesses a big voice with 5G-AI powered communications.
RingCentral and VOXOX are both leading cloud phone providers that have robust functionality and innovative services. However, RingCentral's large enterprise approach is often a laborious and even outdated experience for modern small businesses. Seeing the need for easy-to-use tools, global cloud communication company, VOXOX, created VoxDirect to be a turn-key, all-in-one virtual voice, SMS messaging and automation solution for small businesses.
VoxDirect is a feature-rich cloud-based business phone system built specifically for startups, small businesses and individuals. While RingCentral has a plethora of add-ons that can drive cost up, VoxDirect has the same business phone features small businesses need, but with a modern user experience and at a lower cost. Plus, only VoxDirect offers SMS marketing and AI automation, as well.
While both platforms offer a great deal of features that deliver communications as a service platform, this article is going to provide an in-depth comparison between the two so you can see why VoxDirect from VOXOX is the clear winner for small business today.
How We Evaluated RingCentral & VoxDirect
To compare the two cloud communication providers, we looked at several factors, including types of texting and calling features and ease of use.

Specifically, we looked at:
Price points and costs for different sized businesses
Mobile apps
Special features
Integrations
Scalability
Customer service
Interface
Security and compliance
Automation
Overview
Both RingCentral and VoxDirect have extensive call and text features, however, there are notable differences. RingCentral is more geared towards large enterprises with many employees that are technologically savvy and equipped with bigger budgets. VoxDirect is a great choice for small businesses, start ups and even micro businesses who want a simple-to-use virtual voice platform, while also creating automated and customer-friendly SMS campaigns. VoxDirect provides a "set it and forget it" template builder that can be a real time saver for businesses that need every extra minute they can find.
Let's Take a Look at RingCentral
Pricing
If you are a bigger enterprise and you want a phone system that shares documents and holds video meetings instead of using ZOOM, RingCentral is a good choice. To access their more advanced features, however, you will need to upgrade to a higher tier "per-person" plan that can be costly for small businesses.
Key features like real time analytics and 24/7 support aren't included in every plan and are instead locked behind paywalls to their higher tier price plans. To access these additional features you must sign up for the more expensive premium plan. For larger enterprises, this may not be an issue, however, small businesses will likely find the higher tiered per user pricing too expensive.
Ease of Use
Many users have noted RingCentral as a more antiquated system built for legacy enterprises. Though RingCentral is feature-rich, it can be difficult to use, especially for those without Information Technology experience.
RingDirect was created 20 years ago. Unfortunately, RingCentral has kept the user interface and aesthetic of the early 2000's web products. Younger, more modern workers may especially be frustrated with the interface.
Desk phones are integral to RingCentral solution, which can be hard for workers and businesses especially since the COVID-19 shutdowns. With the rise of remote work, many businesses are now switching off desk phones and using their personal mobile devices and work computers to power their cloud-based VoIP services.
Customer Support
Another issue that some users may encounter is that due to its size, RingCentral customer service is unable to effectively support all of its customers. Based on public reviews, it can get days to receive a response from the support team. 24/7 support is also unavailable unless customers are in the higher tier price plans.
Due to its size, RingCentral's customer support team is unable to effectively support all of its customers. Based on publicly available reviews, it can take days to even get a response from the support team. In addition, 24/7 support is locked behind higher-tier price plans.
RingCentral: Pros and Cons
| | |
| --- | --- |
| RingCentral Pros | RingCentral Cons |
| 15 day free trial | Higher per user cost; adds up for multiple team members |
| File sharing capabilities | Administration side may be too complex for new users or those without technological experience |
| Higher tiered plans have advanced features | Lower priced plans don't come with integrations or 24/7 support |
| Mobile app | Older interface that many customers will find frustrating and many features only unlocked with desktop and desk phones |

Why VoxDirect is the Best RingCentral Alternative for Small Businesses
VoxDirect from VOXOX is the perfect fit for small businesses wanting to stand out in a noisy and highly competitive market. VoxDirect is a turn-key, 5G-enabled cloud-communications platform that also comes fully equipped with AI data-learning capabilities and a fully automated SMS marketing platform.
Pricing
At every price point, VOXOX solutions integrate seamlessly with other cloud service providers, including Zapier, AWS, Oracle, and more. This means no hidden fees and no surprise paywalls that force small business owners to fall into excessive monthly subscriptions.
Included in every plan, VoxDirect provides small businesses with robust automated text marketing features, such as drip campaigns, text templates, and keyword segmentation.
While RingCentral requires you to upgrade for special features, each of VoxDirect plans come fully packed with features so you don't have to pay extra for what you really need. Additionally, all plans come with 24/7 support, a white-glove concierge service, unlimited one-on-one text messaging, unlimited phone calls, and a 30-day free trial. Even if you have just 2 employees, you will save a TON of money going with VoxDirect since there isn't a per-user fee model.
Ease of Use
VoxDirect from VOXOX was built with modern small business owners in mind so it is very easy to use and the no-touch online onboarding can be done in three minutes or less. The all-in-one voice and SMS platform can be accessed from an intuitive iOS or Android app, making it perfect for remote workers and teams.
Adding team members is a breeze along with business hours, call routing, unlimited extensions, call to text features, and more. But what makes VoxDirect the real winner is having both voice and text capabilities in one app with full features already included in each plan.
Dedicated Customer Support Team
VOXOX provides 24/7 customer support at every price point, making it highly accessible for smaller businesses and solopreneurs. With a superior white-glove onboarding experience, VoxDirect gives small business owners a much needed friend in their corner to help set up SMS campaigns, configure their virtual phone system and to fully maximize the AI-powered automation tools
VOXOX was selected as Finalist for "Best in Mobile" Cloud Solution and it's easy to see why- 24/7 customer support with a live human combined with an awesome service and intuitive app so you can crush your next SMS campaign.
VoxDirect: Pros and Cons
| | |
| --- | --- |
| VoxDirect Pros | VoxDirect Cons |
| 30 day free trial | |
| Unlimited one on one messaging | Bulk messaging is not unlimited. |
| Intuitive mobile app that's easy to use | Does not use desk phones which some legacy companies still prefer |
| Advanced features no matter what tiered pricing level | Doesn't have video conferencing capabilities |
| 24/7 support for all tiers | |

Why VoxDirect is the Clear Choice for Teams Needing a Simple Solution
Low cost. VoxDirect provides low pricing plans that include multiple users, which means it's more cost effective- without sacrificing on features or 24/7 support. VOXOX is priced with small business in mind and offers text and voice automation in one platform for a one stop solution. This means that you can save a ton of money compared to RingCentral's per-user plan. For small companies or solopreneurs, this is a great choice.
Includes more than one user. Each plan comes with more than one extension and user, making it super easy for your whole team to work together without spending extra money.
All the features you need- and none that you don't. VOXOX provides all the features you need in a cloud based phone system and to run amazing SMS marketing campaigns. Don't pay extra for things that you don't need!
Ease of use. The intuitive mobile app lets you do everything you need- right on your phone. Unlike the older interface and desk phones of RingCentral, you don't need anything other than internet connectivity and your smartphone.
24/7 support with every plan. You don't have to have a higher tiered plan to have access to 24/7 support. Even though the platform is super easy to use, there may be times when you need to talk to a real live human, fast. With a great customer service team trained in everything SMS marketing, you can solve any issues that come up so you can keep doing what you do best- market your business or service!
Created for mobile and remote workers. Unlike RingCentral, there are no needs for bulky office phones or desktops. Everything you need for all of your SMS marketing and phone calls is done through the intuitive mobile app.
Designed for marketing proficiency and improved scalability. VOXOX was built with growth and scalability in mind. Unique features allow segmentation of contact lists and effective campaigns.
On top of everything listed above, VoxDirect offers many powerful features for modern business phone systems including
Coverage for U.S, Canada, and international calling
Access to toll free numbers
Crystal clear audio quality
Android and iOS intuitive apps
Business hour settings
Desktop and browser based apps
Shared phone numbers for customer support
Mobile numbers tied to more than one account
Automated Text Message Engagement and Marketing platform
Easy to use address book with unlimited contacts
Faxing
Call recording
Try VoxDirect for Free
Enjoy a free trial so you can decide if VoxDirect is right for your small business.
With VoxDirect's free trial you get:
30 day free trial (twice as long as RingCentral)
All features included with the selected plan
No limits outside of the plan
Cancel anytime- no risks and no questions asked!
No setup fee for service
RingCentral vs VoxDirect: Which Is Better Overall for Small Businesses?
If you are a micro or small business owner who needs a cloud-based phone service with SMS marketing tools, great features, integrates nicely with your current CRM, and provides an easy-to-use mobile-first app, you can save a lot of time and money by going with VoxDirect.
A Big Voice for Small Businesses
RingCentral has been a legacy solution for big businesses with big budgets. VOXOX, on the other hand, is giving a big voice to small businesses who may not have the extra dollars to spend on unneeded features and complexity.
In a survey given to former RingCentral customers that asked why they have chosen VOXOX instead, their responses continue to point back to simplicity of having both voice and text on one platform, automation, and the ability to pay as you go and not get distracted by all the unnecessary bells and whistles.
Final Thoughts
Both phone systems have a ton of features, a free trial to help you make your decision, and text and call capabilities. Using a cloud based phone service can really help scale your business, giving you the ability to do big things, even if you're a small business.
RingCentral is a great option for mid market companies and larger enterprises looking for additional add-on features like video conferencing and file sharing. However, the pricing is high and runs on a per-user model, making it more expensive, even if you just have two team members!
Another major flaw for the RingCentral solution is that it relies heavily on using business phones and desktops. With more and more people working from home because of COVID-19, this can be majorly problematic for many users. Additionally, SMS marketing should be simple and be able to be done right from your phone.
VoxDirect offers a simple solution: a cloud based phone system with unlimited talk and one-on-one text, as well as a generous amount of bulk SMS so you can slay your marketing campaigns!
The RingCentral Alternative Could Be Just What You Need.
DON'T MISS THE LATEST
Get updates in your inbox