Spring is in the air, and it's time to start planning your 2014 vacation. In our parent's day, vacations consisted of travel bingo, dozens of books on your chosen destination, and those giant folded maps that always seemed to get ruined on day one. Today all of that same information can be accessed via your mobile device. Now anyone can travel like a pro; all it takes is a little time to download, install, and go! These are the 7 travel apps that will turn you into a travel pro within minutes.
Packing Pro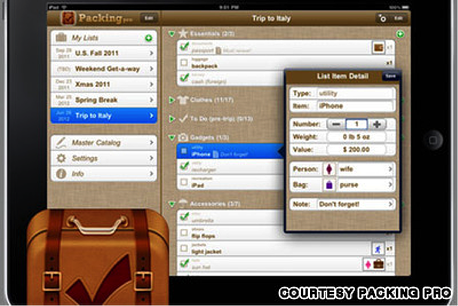 Apple: App Store ($2.99)
It's happened to the best of us -- halfway to the airport you remember you've forgotten to pack your toothbrush. Or worse yet, when you check-in at the airline counter you realize your passport has expired.
Awkward travel "mishaps" are common, and hard to escape. Packing Pro was designed to help you to remember everything you need with customizable lists. The app even has example lists of items to pack based on the users packing style, whether they typically pack light or heavy. Packing Pro can be synced over iCloud and lists can be shared via email. No matter where you travel this should be the first app on your list!
**For Android users we recommend the PackMeApp Packing List Android: Google Play (Free)
XE Currency App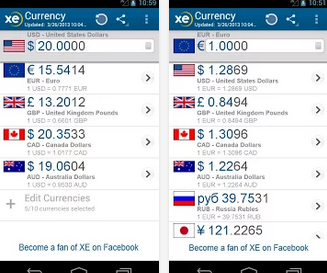 Apple: App Store (Free) Android: Google Play (Free)
This is definitely not a beautiful app but it gets the job done. This app can convert every world currency using the free edition. Yes, that's right we said every world currency. Need to reset the rates? Simply shake your phone and the app will reset itself. It's that easy! With this app you can stop the mental gymnastics and barter, buy, and tip like a travel pro.
GateGuru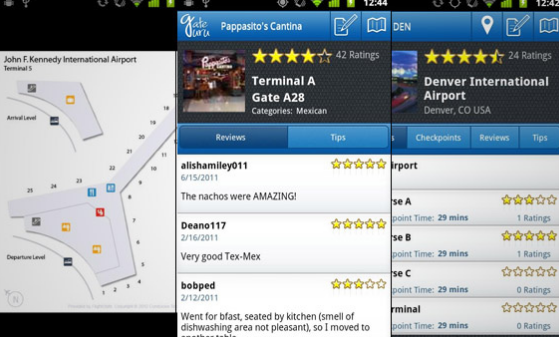 Apple: App Store (Free) Android: Google Play (Free)
Not just another real-time flight tracker. GateGuru gives all the standard flight information but where it really gets fun is how it shows wait times at TSA checkpoints, detailed terminal maps, photos, and information on shops and restaurants inside the airport.

GateGuru is your ticket to navigating airports around the world.
Waze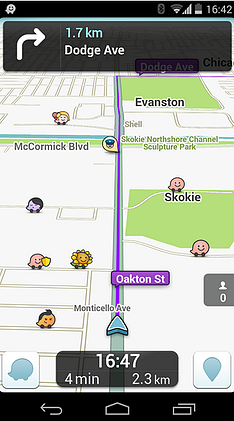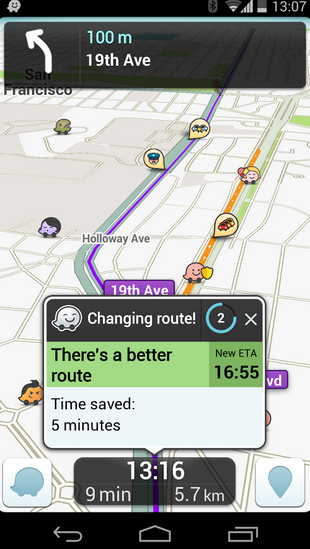 Apple: App Store (Free) Android: Google Play (Free)
This is my personal favorite when traveling or at home. Waze is a user generated traffic data app that awards points to users for reporting traffic conditions. The points add up and increase a user's status in the Waze community. The app will navigate you to your chosen destination via turn by turn directions. The best part is other Waze users update the traffic conditions and you see the results in realtime enabling you to avoid traffic jams, accidents, and even police speeding traps. Best of all, based on this information Waze automatically updates your arrival time.
Waze serves users in more than 100 countries. Don't leave home without this app.
WiFi Finder
Apple: App Store (Free) Android: Google Play (Free)
Wi-Fi Finder uses GPS to show you the nearest free and paid Wi-Fi locations. It even gives you directions to each Wi-Fi location. Wi-Fi Finder is active in over 144 countries. With this app you won't have any issues staying connected with friends and family no matter where you are vacationing.
Voxox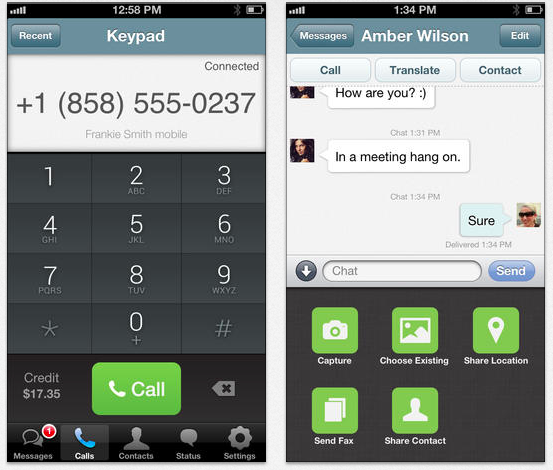 Apple: App Store (Free) Android: Google Play (Free)
Voxox provides you with free calls from anywhere in the world when calling other Voxox users, and when calling non-Voxox users, Voxox has the lowest rates in the industry. With Voxox you can screen phone calls, text, chat, share photos and videos, share your location, and so much more. Out-of-network texts are only 1¢ in the U.S. and Canada — less than one-tenth the cost of Skype — and approximately 2¢ in all other countries. Best of all, when traveling in a country where you don't speak the language you can use Voxox as a translator. The app will quickly and easlily translate your messages.
Don't leave home without this app! It will save you lots of money in international calling fees.
Postagram
Apple: App Store (Free) Android: Google Play (Free)
Forget the over priced postcards in hotel gift shops! Now you can surprise friends and family members with a one-of-a-kind, personalized photo postcard using photos from your phone, Facebook or Instagram. Postagram allows you to design your own postcard by choosing a picture and adding a message. Within days, the postcard is mailed to its destination.
For a limited time, new Postagram users can mail their first five postcards free of charge. Afterwards, each postcard will cost $0.99 for U.S. addresses and $1.99 for international ones.


We hope you enjoyed this round up of fantastic apps. Whether you are traveling near or far these apps will help you to have a great travel experience. Here's a few extra apps for the road! Pic Stich, allows you to "stich" together several photos into a fun photo collage. Instaflash allows you to instantly brighten any dark picture and Minube is your solution for travel guides. It boasts thousands of user generated mini-guides. We hope you have fun, stay safe and enjoy your travels. Click below to download Voxox today.