Because food trucks are on wheels, foodie entrepreneurs on the go have the ability to travel anywhere the road may take them –even if it's out of their local area. With food truck popularity on the rise all across the country, limiting yourself to dishing out grub in one place may hurt your selling potential, but you know the local food movement is also a crowd pleaser. So how can you use business phone technology to help you plunge into new markets while also staying relevant to those who want that local feel? Try a virtual business phone system.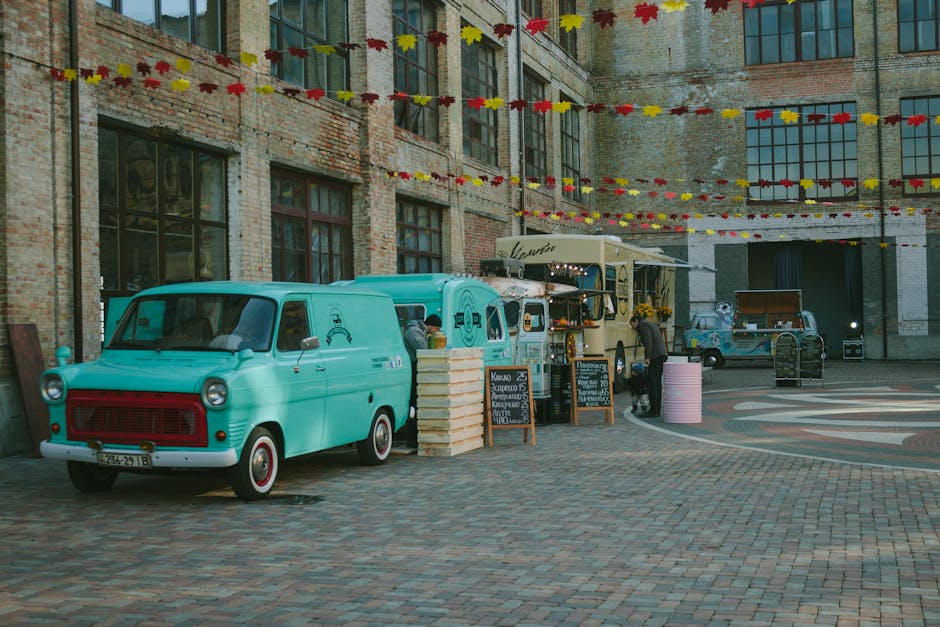 Typically, virtual business phone systems offer both toll free numbers and local phone numbers so you can accommodate both local and widespread markets. Your clients will be able to easily reach you (aka to track you down for some lunch!) and they'll never need to know where your company originated –unless that's part of your marketing, of course. Maine lobster rolls, anyone?
To get started, you just sign up for a virtual phone service (for example, Voxox Cloud Phone!). From there you can choose what you want –local number(s), toll free number(s), or both. What's even better is that all these numbers ring directly to your cell phone, or any phone you choose.
Here are a few ways to use a combination of both local phone numbers and toll free numbers to bring your growing food truck business to the next level.
Local Phone Number
Numbers with local area codes are a great way to establish yourself in markets where a recognized local presence is needed to reach customers. With Voxox Cloud Phone, for example, there is no limit on the quantity of virtual numbers you can add to your account, and you receive between 1 to 25 local or toll free numbers at no additional cost with your monthly subscription, depending on your plan.
Below are some useful features for mobile businesses, like food trucks.
1. Custom Voicemail
Don't you cringe when you call a business and receive a generic voicemail? So do we. That's why we think it's so important for companies of all sizes to create a custom voicemail for their business line. Not only can you identify your business, but sharing useful information –like your weekly scheduled whereabouts or hints on where your clients can find you –will save you time from returning phone calls also keep your hungry suitors in the know. Here are a few more tips on crafting the perfect voicemail.
Pro Tip: You can also create a custom voicemail with a toll free number!
2. Business SMS
Texting isn't just for friends anymore. Customers today expect text support and in the food truck business this can be a huge bonus! Texting your client list your whereabouts, or providing text clues is an impactful way to interact with your followers and a fun way to attract new ones.
Pro Tip: Toll free numbers can also support SMS!
3. Marketing Tool
If you're marketing a product from a specific area, using an area code from that location could be to your advantage. Think a taco cart in San Diego and a lobster roll truck from Maine. Imagine if these two were switched –lobsters from San Diego and tacos from Maine. The hype may not be as well received. Use your phone number to your advantage!
Toll Free Number
Toll free numbers can be super handy for food trucks (and similar mobile businesses!) expanding their presence beyond select local markets.
1. National Presence
Toll free numbers are a great way to expand your business so you can reach new markets and instantly sound more established and credible. Whether you have a fleet of food trucks or are a one engine show, a toll free number will make give your clients the sense you're a solid organization—and a central number to reach your team.
2. Memorable Number
Not all toll free numbers are created equally. A catchy or easy to remember sequence can be a lifesaver for clients who want to reach you fast.
3. Marketing Tool
Whether you're using only a toll free number or a combo of toll free and local, displaying your toll free number on your marketing materials (truck, business cards, menus, etc.) is an easy way to stay relevant while you travel.
Putting the power of both a local phone number and a toll free number behind your food truck is a solid win for your business communications. Now go ahead and get started! If you need some more pointers, connect with us by commenting here or on our social channels -- we're happy to help!