What is 10DLC? Complete Guide to Understanding 10-Digit Long Code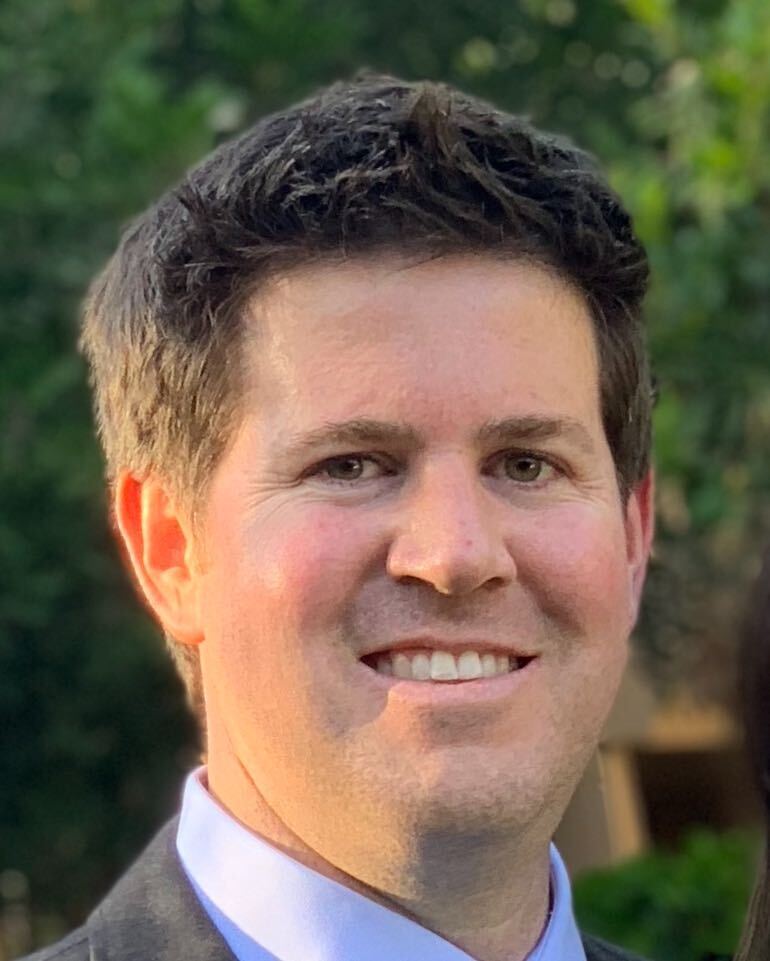 Written by Ed Mallory
|

July 29, 2021
|
7 minute read
Learn everything your business needs to know about 10DLC messaging and why it is important for your SMS marketing strategy today.
We've seen a major shift in the way customers communicate with businesses over the past decade. Long, loooong gone are the days of receiving a brochure in your mailbox (your physical mailbox that is), calling the number listed in bold letters, and listening to an hour-long sales pitch over the phone.
We live, work, play, and shop in a world of instant gratification. From ordering rideshare to booking a hair appointment to purchasing a new pair of shoes, we can do everything with the click of a few buttons from our mobile devices even while we're driving in the car...though we do NOT advocate for doing so!
Modern consumers want to be able to reach out to a business directly and receive an instant response. In fact, 82% of consumers expect an immediate response when they inquire about services. This is why we've seen a major increase in the number of businesses turning to A2P messaging (application to person) and SMS marketing today.
82% of consumers expect an immediate response when asking about services.
Studies show that people not only like getting text communication from a business but prefer it as their #1 way to receive content from their favorite brands and companies. And it's a win-win all around. Businesses can be certain their message will be delivered instantly and read within minutes, while consumers can enjoy the convenience of having good news sent directly to their smartphone via their preferred communication channel.
As text message marketing continues to grow at a rapid pace, we're seeing firsthand here at VOXOX how it is becoming a creative playground for forward-thinkers and tech-savvy geniuses to hone in on what is and isn't effective. In the last few years, a new standard for A2P messaging has been introduced to offer a more streamlined, cost-effective solution.
And with that, let's dig into what we're highlighting today in the ever-evolving scene of SMS marketing and text automation: 10DLC.
What is 10DLC?
10DLC stands for "10-digit long code". It's a newly developed solution for A2P messaging that enables businesses to send higher volumes of text messages from a local number for a much more affordable cost. Many companies have already been utilizing 10DLC to text customers for years, but up until recently, it has been on a strictly P2P (person to person) basis.
Often referred to as "local A2P messaging", 10DLC has proven to be a powerfully effective solution for increasing throughput rates and improving SMS marketing performance. Businesses can send more messages per minute on 10DLC channels than they can on traditional 10-digit numbers.
In order to fully understand the whole picture of why 10DLC is a major gamechanger, it's important to understand what it was designed to replace.
10DLC vs Short Code
Before 10DLC came into play, businesses were limited to three channels for texting – one of which is shortcode. A shortcode is a 5 or 6 digit number that allows businesses to send millions of text messages a day, at rates of 500 messages per second.
However, the issue with shortcodes lies in the cost and ease of use. Mass texting through shortcode can get expensive. Plus, it requires a lengthy and challenging process to obtain campaign approval before putting it into action.
10DLC vs Long Code
Another common way businesses have implemented business texting is through long code. There are two types of long code channels: toll-free long code numbers and local long code numbers.
Toll-free Long Code
While toll-free long code numbers are a more affordable option compared to short code numbers, they come with a number of limitations. On one hand, they only permit businesses to send a few thousand messages per day and at a restricting rate of 3 messages per second. On the other hand, they can come off impersonal or foreign to your customer base, which can impact the likelihood that a customer will engage with your text marketing campaign.
Local Long Code
The other long code channel is a local standard phone number. Local long codes are an affordable option, but because they're designed for P2P messaging, they're even more limited than toll-free numbers. First, they only support 1 text per second and a few hundred texts per day. Second, it goes against the CTIA guidelines to use local long codes for A2P messaging, so you can run into regulatory compliance issues if you try.
But why try to break the rules when 10DLC solves all of these challenges in one fell swoop?
7 Big Benefits of 10DLC
10DLC provides a number of key benefits for businesses and consumers alike. Let's explore the 7 big benefits of using 10DLC for your text marketing.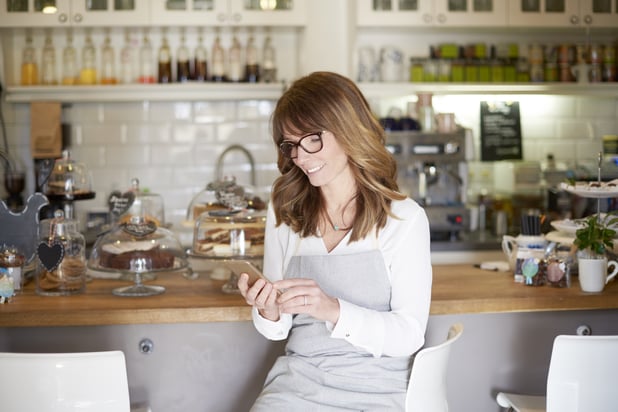 1. Authenticity
We've all received a call or text from an unfamiliar area code. Most of us ignore them. You best believe your customers do the exact same thing.
With 10DLC, you can use a recognizable area code, appear more real or authentic and increase the probability that your customers will open, read and engage with your message. Unlike toll-free numbers that consumers will take one look at and silence without a second thought, 10DLC sparks a sense of trust that can lead to higher engagement rates.
2. Reliability & Rapid Delivery
10DLC was specifically designed for A2P messaging. This means every text message is sent from a long code that is authorized for A2P. You can trust your messages will be delivered quickly and securely. Plus, messages sent via 10DLC numbers are more likely to reach your recipient's inbox than with other local long codes.
Similar to shortcodes, 10DLC programs are required to go through an approval process before they're able to send A2P messages. While this can be a little long and inconvenient, it is important to ensure proper usage and avoid unintentional spam filtering – a big perk for your customers!
3. Affordability
10-digit long code numbers give businesses the advantages of SMS marketing at an affordable cost so they can save more of their budget for creating effective campaigns or other revenue-driving activities.
Businesses can send the same amount of text messages with the same level of reliability and security as a short code number with a much lower monthly cost. It's a no-brainer for small businesses that can't afford the hefty expense of a short code number, or that don't send enough messages to warrant the expense.
Another major benefit is that businesses can convert their existing landlines into 10DLC numbers. In other words, you can start sending more messages from your existing number without having to pay for a new number to take advantage of the 10DLC magic.

4. Higher SMS Volumes
Though shortcodes remain in the lead when it comes to text message volume and delivery speed, we don't expect it to stay this way for long. 10DLC numbers are coming in hot for that top spot.

10DLC numbers support high volume business texting. As of right now, 10DLC channels send messages at a rate of 5 to 15 messages per second, which is somewhere in the middle of shortcode numbers and toll-free long codes.
5. Accountability
Shortcodes are often shared between different brands in order for them to send mass text messages at scale in an affordable way. It isn't unheard of these days for thousands of brands to use the same standard shared short code number. And as you can imagine, this can cause major problems in terms of accountability.

With hundreds of thousands of brands using the same 5 or 6-digit short code, it becomes nearly impossible to control spam, criminal activity, or guideline violations. This is due to the fact that they can't identify the culprit. Plus, in order to nip any fraudulent activity in the bud, carriers are forced to deactivate the entire shortcode and terminate thousands of innocent SMS programs that adhere to the rules.

By equipping each of these brands or organizations with their own dedicated 10DLC number, this problem is easily solved. 10DLCs are the perfect solution to maintain accountability and minimize risk.
6. Longevity
10DLCs are pushing shortcodes to the curb. In their latest code of conduct document, AT&T announced that once 10DLC messaging is fully adopted by all carrier networks, they plan to phase out shared shortcodes altogether.

AT&T hasn't specified what this process would look like or when it would begin, however, we anticipate that if/when it does many other carrier networks will follow suit. We can expect a "migration period" during which shared short code users will be able to obtain exclusively dedicated shortcodes or adopt a 10DLC number instead.
7. Opportunity
The rise of 10DLC means more money in the pockets of cellular carriers. The immense gap between toll-free numbers and shortcodes is no secret to the mobile messaging industry. And anyone with experience in the SMS space and even the slightest amount of business sense can understand that this gap is teeming with opportunities to make money.

SMS marketing is exploding. Businesses need a reliable way to send bulk messages at scale. Options are incredibly limited. If that doesn't scream opportunity, we don't know what does.

What's more, is cellular carriers do not profit much from existing long code channels. 10DLC texting is a surefire way for these companies to gain a much larger return. As it becomes the new normal for sending messages at scale, there is no doubt that people will naturally make the shift to this new commercial A2P program, even if it means an increase in rates.
Key Features of 10DLC
Now that we've covered the what and the why, let's dig in a little deeper to explore the different features businesses can take advantage of with 10DLC. There are four key factors that come into play when deciding whether to make the switch to 10DLC.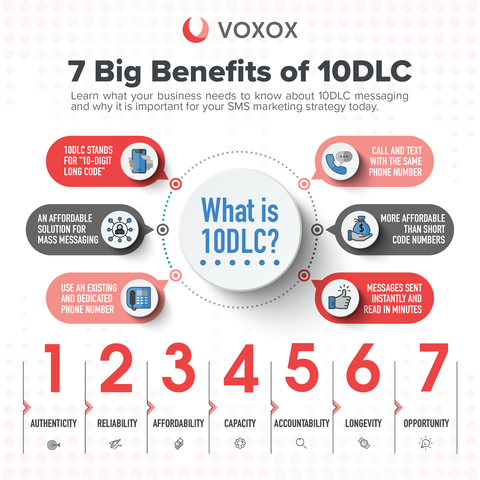 • Higher SMS Throughout
While 10DLC may not offer the same capabilities and rapid send rates as shortcodes, it is designed to meet the needs of businesses looking for an affordable solution for mass text messaging. Compared to toll-free and local long codes, 10DLC provides businesses with much higher SMS messaging throughput.
• Dedicated Line
With 10DLC messaging, businesses can have their own dedicated numbers. This is a major benefit to brands that want strict control over the kind of messages that are sent from their number. As we mentioned above, shared shortcodes can become problematic due to the fact that spam messaging or fraud cannot be followed back to the exact point of origin.
Having a dedicated line, on one hand, means businesses have complete control over their SMS campaigns, while on the other hand, cellular carriers can identify the responsible party if spamming becomes an apparent issue.

Furthermore, 10DLC allows businesses to use their existing landline numbers so that they can continue sending and receiving texts without changing their number.
• Voice-enabled
Another key feature that makes switching to 10DLC a smart decision is its ability to support voice. This is something you cannot achieve with shortcodes.

10DLC allows consumers to call the same number from which they receive a text. This creates a convenient and elevated experience for customers when engaging with their favorite brands.
• Lower Costs
We've already touched on the fact that 10DLC costs are much lower compared to shortcodes, but it's worth mentioning again. 10DLC numbers can cost only a few dollars per month per number depending on how you use them.

For the cost per message, 10DLC might be more expensive than regular long code channels. However, it will be about the same as the cost for shortcodes.
Who Should Consider 10DLC?
If you're deciding whether or not to make the switch to 10DLC, it all depends on your unique business needs and budget. 10DLC is ideal for businesses and brands whose SMS marketing requirements aren't large-scale enough to justify paying the large-scale costs of shortcodes, but need more than what toll-free long codes offer in terms of volume, send rates, and authenticity.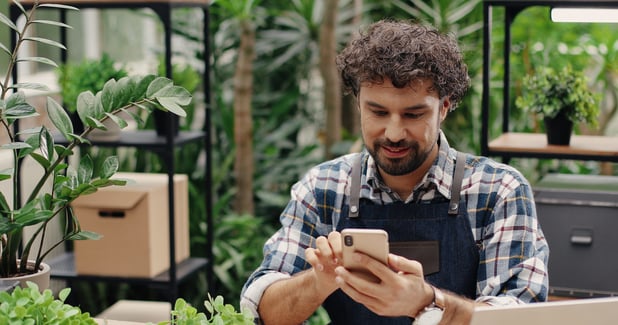 How to Get Started with 10DLC
If you're interested in making the switch or getting started with 10DLC, you'll first have to register your campaign. All brands and campaign service providers are required to obtain verification before they're able to send messages with their 10DLC number.

We're happy to answer any questions you have regarding 10DLC and how to get started. Schedule a time with a VOXOX expert to learn more.

In brief, 10DLC for A2P messaging is expected to change the narrative for a range of industries looking to expand their SMS marketing efforts without overpaying for services they don't need. We look forward to seeing how this migration process will continue to evolve
DON'T MISS THE LATEST
Get updates in your inbox