Does My Business Need a Cloud-Based Business Phone System?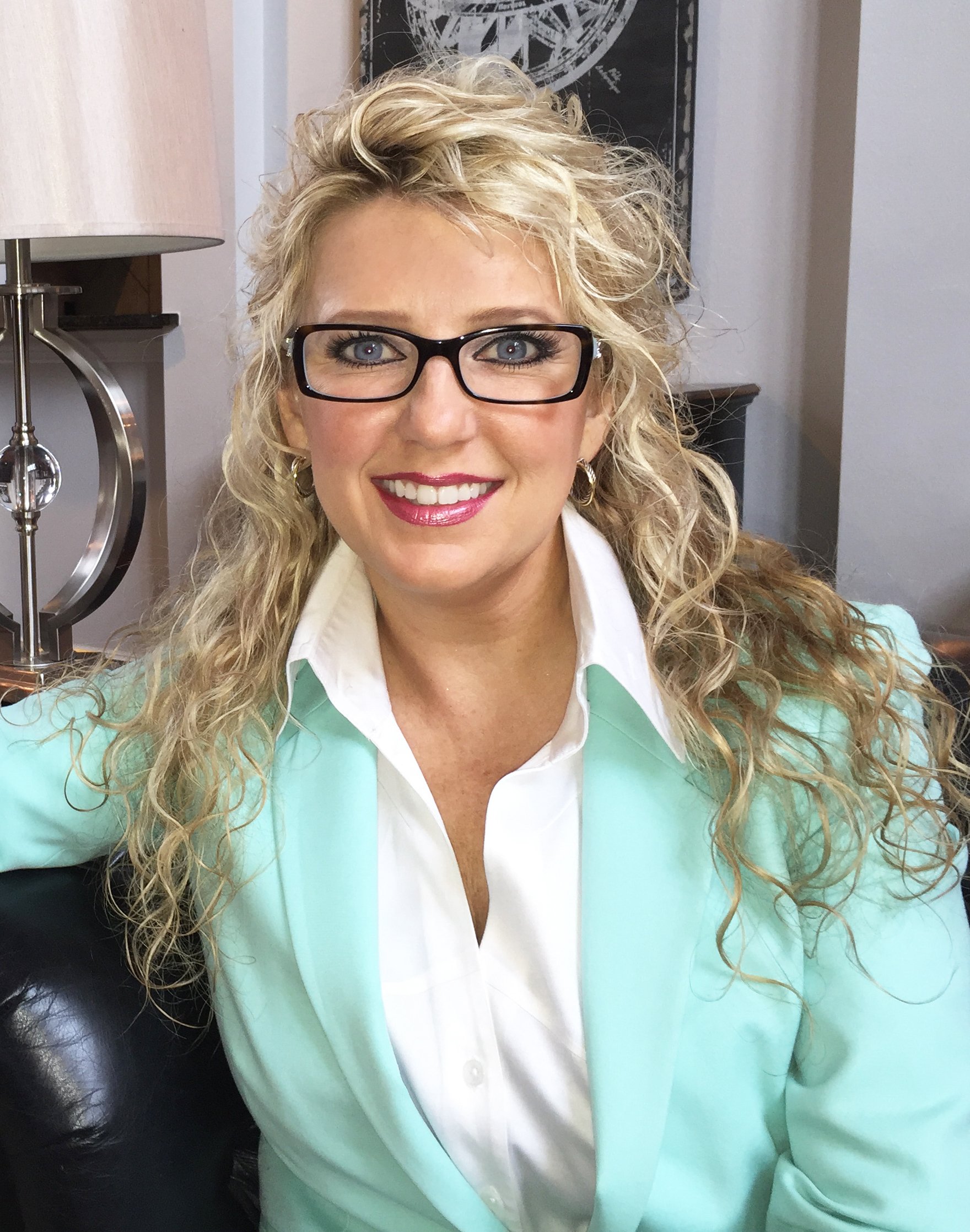 Written by Staci Wallace
|

September 15, 2021
|
10 minute read
Does My Business Need a Cloud-Based Business Phone System?
This guide answers a commonly asked question – does my business need a cloud-based business phone system? Read on to find out how a virtual business phone can provide your business with more opportunities, higher revenues, and a happier, more loyal customer base.
Over the last few years, businesses have been bombarded with the notion of "migrating to the cloud". From data workloads to IT centers, cloud infrastructures have become a convenient, secure, and efficient way to catapult a business into the digital-centric age and improve operations across a number of areas.
Moving your most essential processes to the cloud is no longer a question, but more of a no-brainer when it comes to effectively managing all of the nuances of a business. And your phone system is no exception.
In this guide, we'll cover the importance of adopting a cloud-based phone system and what to look out for when choosing the right one for your business.
What is a Cloud-based Phone System?
Cloud-based phone systems allow businesses to leave behind traditional analog phones of the past and instead, conveniently make calls from their personal devices through the internet. With the power of VoIP, which stands for Voice Over Internet Protocol or in simpler terms "internet calling", calls can come directly to a business owners' cellphone or other mobile device.
These modern virtual business phones can be adopted for a number of devices, including traditional phones with the help of a handy-dandy adapter. What is becoming the norm, however, is to use these cloud phone systems through a smartphone app, or computer software. This allows the entrepreneur or small biz owner of today to bring their business with them wherever they go – conveniently tucked away in their back pocket.
Cloud Phone Systems v.s. Traditional Phone Systems
So, what's the difference between a traditional telephone and a cloud-based phone (besides the fact that one takes up room on your desk that could otherwise be used for cute photos of your kids or pets)?
Well, traditional phone systems work by using public networks to connect phone systems. These public networks include Integrated Services Digital Network (ISDN), which has been the standard phone line for businesses since the late 80s and uses digital transmissions to connect calls over the circuits of the Public Switched Telephone Network (PSTN).
When VoIP became the new normal for voice communications, these traditional phone lines were run through internet connections. But cloud-based phone systems take it another step further.
Cloud phone systems aren't routed through any traditional or public networks. Instead, calls, video calls, and other data transmissions are routed through a hosted internet system. This allows any computer, smartphone, or other device to be used as a cloud phone for voice communication. So you can ditch the bulky desk phone altogether.
Cloud communication is often less expensive than traditional phone lines or VoIP. This is due to the fact that it can be bundled with other voice automation tools and features – which we'll touch on later.
How Do Cloud-Based Business Phone Systems Work?
So, how does internet calling via a cloud-based phone system actually work?
To put it simply and spare you all of the tech talk, a cloud phone works by fragmenting your voice into tiny digital packets that are disguised as data and sent over the internet to the person you're calling. This data is routed using what is called a cloud-based PBX, which is a private telephone network.
As we mentioned above, business owners can make cloud-based phone calls through a number of methods and devices, including the following:
With a VoIP adapter, you can use a traditional phone to make calls via the internet. To use a VoIP adapter, you'll need to plug it directly into your router or into your phone outlet in the wall.
Programs such as VoxDirect, Skype, or Zoom are all examples of applications that offer cloud-based voice communications.
Many cloud-based phone systems offer an intuitive mobile application that can be downloaded to your smartphone and used for internet calling.
Similar-looking to a traditional analog phone, a dedicated VoIP phone can be used to make internet calls. These are connected directly to an internet network instead of a phone line.
13 Benefits of Switching to a Cloud-Based Phone System
There are several advantages to switching from a traditional analog telephone to a cloud-based business phone system for small businesses. Here is a list of the top 13 benefits of making the move.
1. Save Time with Voice Automation
Starting and growing a small business requires a great deal of time and can often mean you're working 60 hours per week. Whether it's just you, yourself and you, or a team of multiple people, your time is your most valuable asset.
Cloud-based business systems come equipped with AI for small business marketing and other voice automation features that can help you eliminate some of the busywork that eats up your valuable time. When you automate the repetitive tasks that are essential to your marketing or customer support efforts, you can start focusing on the parts of your business that you and only you do best.
Helpful Blog:
AI for Small Business Marketing Guide
Automation allows you to optimize your time and concentrate your efforts on providing high-quality service to your clients or customers, developing new strategies to attract more business, and other key activities that will drive the growth of your company. And you can do so without missing out on any potential opportunities.
We'll touch more on the voice automation features you should look out for below.
2. Improve the Customer Experience
According to a report done by Zendesk, over 50% of consumers across all age groups prefer to use the phone to reach out regarding customer service. This makes it the most-used channel for customer support requests.
If this tells you anything, it's that you should have a business phone system in place for your small business. It provides a way for your customers to reach you directly via their preferred communication channel, which in turn improves the overall customer experience.
3. Achieve More Efficient Responsiveness
When a customer has a request, whether it is before or after they come to a purchasing decision, they typically want an immediate response. And if they don't find the answer they're looking for right away, they'll quickly go back to Google or another platform to find it elsewhere.
Efficient responsiveness can be the determining factor that convinces a customer to choose one business over their competitor. In fact, according to HubSpot Research, 82% of customers believe an "immediate" response is important to very important when they have a marketing request, 90% of customers have said the same thing about having a customer service request. And 60% of customers describe "immediate" as 10 minutes or less…
However, when you're busy with other aspects of your business, it's nearly impossible to answer every call and give your undivided attention to every customer. Or at least, it used to be impossible.
With a cloud-based phone system for small business, you can gain key phone features that most small business owners believe to be reserved for large corporations. Virtual receptionists work to automatically forward your calls to the right person within your business. Business texting allows your customers to reach you in a more convenient way.
Cloud phone systems can help you respond faster, engage better and establish stronger relationships with your customers.
4. Obtain a Second Phone Number to Keep Business Separate
As a small business owner, you're probably pretty familiar with how blurred the line between business and personal life can become. You want to enable your customers or clients to reach you directly but giving out your personal cell phone number can feel a little too, well, personal.
With a cloud phone system for entrepreneurs, you can keep business and personal matters separate. Virtual business phones allow you to choose a different phone number, so you can receive calls to your mobile device without sharing your personal number.
Plus, a cloud-based phone app can help you differentiate between an incoming business call and a call from a friend or family member. That way you can know when to switch into your work voice.
5. Work from Anywhere
In the post-pandemic world we live in today, working remotely is the new normal. Entrepreneurs and small business owners have more freedom than ever before to build the business and life they want. And a cloud-based small business phone system plays an essential part in the work-from-anywhere lifestyle.
Most cloud phone systems offer an intuitive mobile application for your smartphone so that you can take your business phone system wherever you go. It's kind of like carrying your business in your back pocket. You can answer calls, connect with customers and even work on your marketing efforts on the go.
6. Utilize Business Texting
Another perk and crucial feature that many virtual phone systems offer is SMS automation. Texting has quickly become one of the best ways to communicate with your customers regarding their customer service needs, and deliver effective marketing content instantly and directly to your customers' mobile devices.
Customer service and marketing go hand in hand when it comes to the growth of your business. SMS brings together these two critical contributors to your business success in a way that's simple, convenient, and affordable.
The secret to effective marketing in the current landscape is centered around customer satisfaction. If you know anything about the "marketing flywheel", or the art of delighting your customers, you understand the importance of placing your customers' needs at the core of your marketing strategy to convert them into loyal advocates for your brand.
By allowing your customers to text your business directly, or receive instant SMS alerts that include promos or exclusive deals, you can address your customers' needs, build brand loyalty, and effortlessly move customers from hello to raving fan.
Helpful Blog:
Ultimate 2021 Guide: SMS Marketing Made Simple

7. Scale As You Grow
Cloud phone systems are ideal for new startups and growing businesses. This is due to the fact that most virtual phone systems are scalable and designed to grow with your brand.
As your business evolves, so do your needs. You may come to a point at which you need to hire new employees or move to a larger office. With a cloud phone system, you can easily scale up or down to keep up with your growth.
8. Maintain Business Continuity
When you rely on a traditional phone line for your communications, you're relying on physical hosting sites that could be affected by natural disasters, power outages, or other incidents that could prevent employees from going in to work. This means you're putting your business at risk of losing connection if disaster strikes.
A virtual phone system fully dependent on the cloud means you're less likely to run into any issues that could cause a disruption in your connection. This enables businesses to maintain a consistent, uninterrupted presence with their customers, and access the phone features they need when they need them.
9. Save Money with a More Cost-Effective Option
Moving your phone system from a traditional line to the cloud is often a more affordable alternative. Many cloud phone service providers operate on a monthly service pricing model. They may charge you for certain features, or tack on an additional fee per user.
Other cloud phone providers offer packages for bulk calling or bulk SMS. In other words, you're charged a flat rate per inbound, outbound call, or text message sent.
Depending on the provider and pricing plan you choose, cloud phones are typically the most cost-effective option. Plus, they provide a number of automation features that can help you free up hours in your workweek, so you can focus on more profit-driving work.
10. Easily Collaborate with Your Team
Streamlined communication is another major advantage of adopting a cloud phone system. Your customers aren't the only ones that will benefit from an improved communication system. Your team can benefit too!
A cloud-based phone makes it easy for you and your whole team to work remotely while staying connected. How so? Again, it's all about the features! We'll break down the different collaboration features in greater detail below.
11. Efficient and Simple Implementation
While setting up a traditional phone line may require you to schedule an appointment with a technician and take time out of your already busy week, a cloud phone can be set up within minutes.
Instead of calling a phone provider, waiting on hold, requesting an installation, obtaining an appointment "window" and wasting a few hours of your week to get a traditional phone system… a cloud phone lets you quickly create an account, download an app and start connecting with your customers immediately.
The only part of the process that might take some time is researching cloud-based phone systems to ensure you're going with the right provider.
Helpful Blog:

12. Integrate with Other Software Using Zapier
The cloud opens up opportunities to integrate with the tools you're already using or want to adopt. Zapier is a software available for many cloud-based phone systems that works to integrate other tools with your virtual business phone so that you can access a full-service suite of communication resources.
13. Gain Enterprise-Level Features on a Small Biz Budget
If it isn't clear already, a virtual business phone system is so much more than a way to make and receive calls! It is a way to increase your productivity, streamline your collaborative efforts, and really WOW your customers.
This is all made possible because of the valuable features that come with your cloud-based phone. Analog phones are pretty limited in the features they offer, but cloud phones can connect you with virtually any VoIP feature.
From voice automation to SMS marketing, here is a list of the awesome features you can gain when you adopt a cloud-based small business phone system:
Call Features
Never miss a call with virtual receptionists. Powered by artificial intelligence, a virtual receptionist can be set up to answer your calls and automatically forward the caller to the right person.
Connect with your team, or multiple clients all at the same time with call conferencing.
Ring groups can be created so that multiple phones ring at the same time when a customer calls. This can help you reduce customer hold times and improve your team's productivity levels.
Cloud phones allow you to forward calls to other team members' extensions within the system. Quickly and easily forward a customer to the right person for the sale within seconds.
Unlimited Concurrent Calls
Unlimited concurrent calls means you can answer and place as many calls as you want at the same time from the same phone number.
To achieve improved work-life balance, cloud phones enable you to set your business hours. After-hour calls will be answered by the virtual receptionist and directed to the right place, so you don't lose a potential customer.
Call recording allows you to save phone conversations to review later. This can help you monitor the quality of the calls, triple check important details from the conversation or obtain call examples for training purposes.
Route calls to different team members or departments easily and efficiently.
SMS Features
Communicate with your customers in a natural, conversational manner with two-way text messaging available with many cloud-based phone systems. This enables customers to find the answer they're looking for quickly and conveniently.
Drip campaigns via text messaging allow you to set up effective campaigns that are delivered regularly to your customer base to remind them how awesome your brand is, or offer an exciting discount or promo that comes with their loyalty membership.
When your customers send a text looking for an immediate response to their question or request, auto responders come in real handy. You can set up auto-responses for a number of basic requests, like sign-ups and frequently asked questions.
SMS keywords work by enabling customers to text a specific word to opt-in to your campaigns, join a loyalty program, request an invite to a special event and much more. Keywords can also help you segment your customers based on interests, age, location, and other criteria.
Collaboration Features
Utilize call centers and phone attendants that can work after hours and record calls, so you can clock out.
Add extensions for your whole team, so everyone can have their very own business phone number and keep their personal number private.
This feature allows you to add notes and labels to specific callers, so your whole team can stay on the same page and have the right context when they answer a customer call.
Easily manage your communications from an easy, intuitive mobile app. With a cloud-based phone app, you can work on the go and expand your team to anywhere without jeopardizing your team alignment.


Not Why, But When?
Now that you know all of the features and benefits made possible by adopting a cloud-based business phone system, the question is no longer why should you do it, but when?
A virtual business phone system can help you improve your customer service, achieve faster responsiveness, and amplify your productivity levels. Not to mention, it's an affordable and simplified alternative to going with a traditional phone system.
If you're ready to get started with a cloud-based phone system, you're in the right place. VOXOX is the leading AI-powered cloud phone system and comes equipped with a full suite of voice, text, and collaboration automation tools designed specifically for small businesses.
Book a demo to learn more!
DON'T MISS THE LATEST
Get updates in your inbox