How to Choose the Right SMS Marketing Provider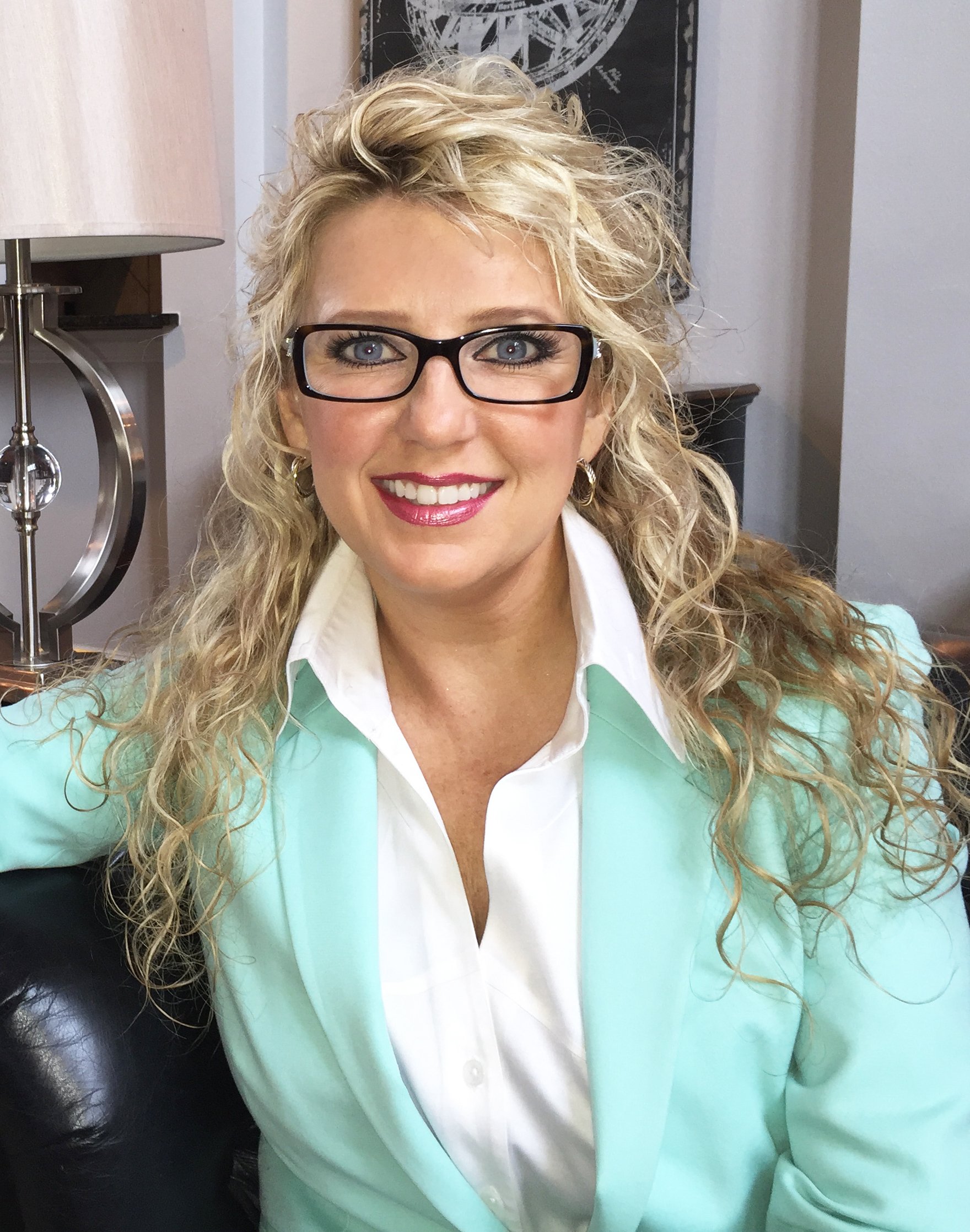 Written by Staci Wallace
|

June 23, 2021
|
15 minute read
18 Tips for Choosing the Right AI-Powered SMS Provider for Your Small Business
SMS marketing software has given thousands of businesses the ability to reach their customers through texting. AI makes that software work harder than ever. Learn what to consider to choose the right SMS provider.
Email inboxes are overwhelmed with advertisements. You can say that again!
At this point, we all get so many emails that we don't even care if that red little bubble hovering over the mail icon says some astronomical number like 10,756 (or is that just me?).
And unfortunately, what that means for businesses that are still using email marketing to reach customers is that it's nearly impossible to ensure your customers are opening your campaigns – no matter how important you believe your offer is, how good your copy is, or how much they like you.
Depending on the industry you're in, the average email open rate is only between 19 and 26 percent.
There's a reason why small business owners are on the hunt for an SMS provider. Compared to email, SMS marketing boasts over a 98 percent open rate. You heard that right. Nearly 100% of the time, consumers actually open a text from a brand.
Furthermore, SMS response rates are a shocking 209 percent higher than email and other marketing mediums.
What is an SMS or Text Message Provider?
You may be wondering why you can't just use regular text messaging for your business.
While a cellphone is great for texting family and friends, it is insufficient for businesses who have more than a few potential or current customers.
Let's face it - personal cell use is pretty basic. You can't:
Upload contacts easily from your CRM software
Send a group text without a reply all
Send a text message from your computer
Take on higher volume incoming messages
Collaborate with your team
That's where a text marketing provider and cloud-based phone system comes in. Text marketing providers have software that expands upon regular SMS capabilities.
With the power of SMS marketing providers, you can send a single text message campaign to thousands of customers at once. You can even respond individually right from your inbox, making customer communication easier than ever. Additionally, you can schedule messages, set up automated drip campaigns, create text to join keywords, and more.
SMS marketing providers aren't just for small businesses. It can be used by almost anybody, including those with an online or offline business, freelancers, professionals, educational institutions, and more! You can use SMS marketing to:
Deliver promotions and discount codes texted straight to your potential customers phone
Send SMS alerts about new or recently restocked products
Send appointment or event reminders
Text campaigns for abandoned carts
Text based requests to take a survey or leave a review
So if you aren't doing SMS marketing for small businesses then you should seriously consider it now. It should become an important part of your overall marketing strategy.
Helpful Blog:
With so many benefits to SMS marketing, you may be ready to dive right in. But it's important to get familiar with SMS providers so you can make sure it is the right fit for your business.
---
Why You Need an

AI-Powered

SMS Provider
One way to get a real leg up on your competition is by choosing an AI-Powered SMS provider for more effective marketing, more leads, and more money in your pocket!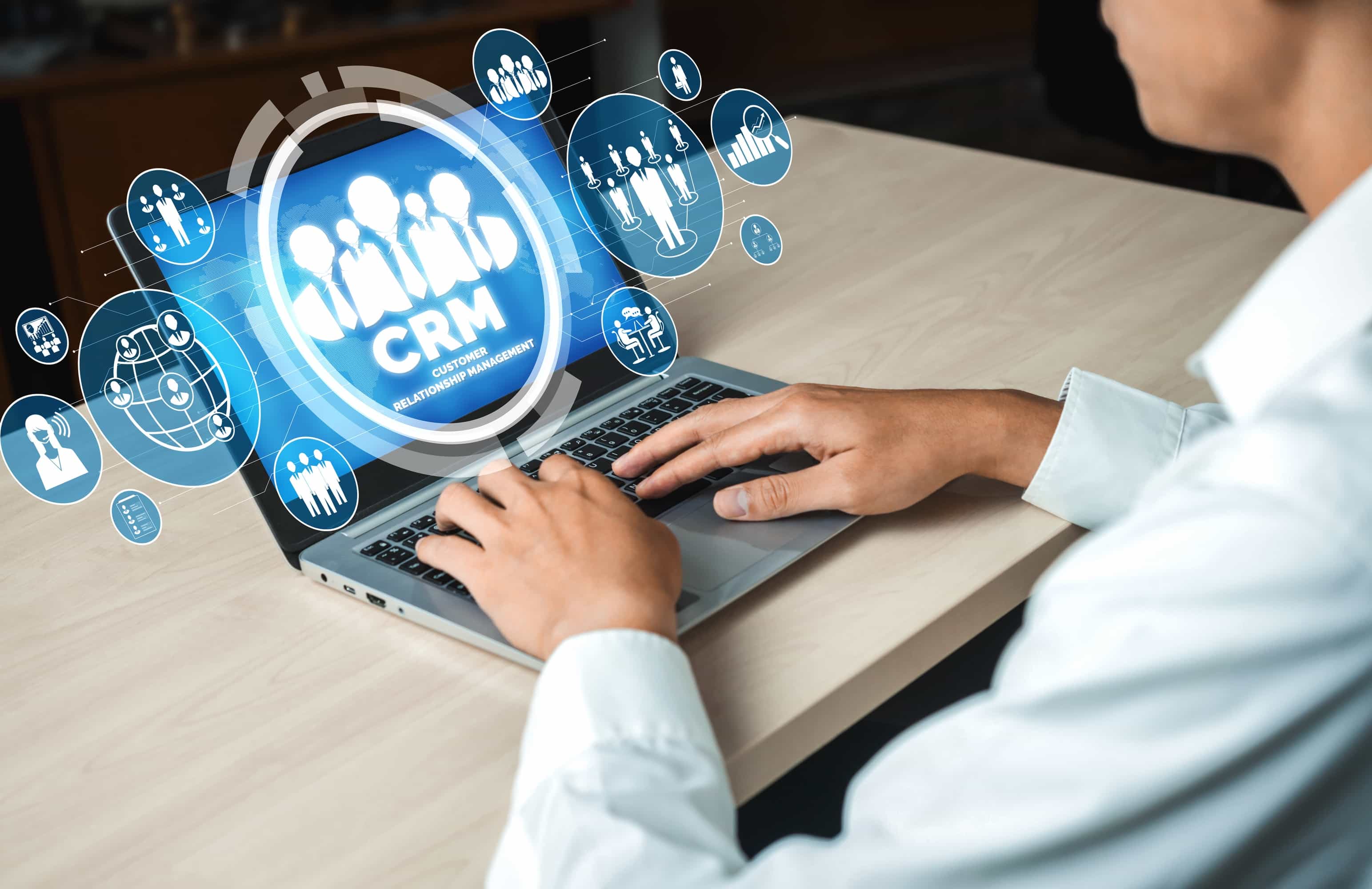 If you're interested in using SMS for your small business and want to make sure your promotions, reminders, invoices, and other content are actually seen by potential customers, finding an AI-powered SMS provider is the way to go. It can give your business a major glow up, resulting in more sales and more money in your pocket (cha-ching).
You can use a text message marketing platform to personally create and send messages to your customers. You can even automate text messages, as well as establish two way communication so your customers can actually text a real person right back.
VoxDirect's AI-powered phone system features include automated responses, allowing conversations to be automated in real time, saving you time and money while reaching more customers in a meaningful and personable way.
Helpful Blog:
Not convinced you need AI as part of your SMS software platform? Consider these statistics:
500 million businesses are searching for solutions to save time while making more money.
Gallup found that

39% of the owners

surveyed worked over 60 hours a week!

62% of the people

in the same study noted that the ownership was more stressful than they imagined.
Other studies have found owners work even more! According to the MetLife & U.S. Chamber of Commerce Small Business Index, owners were putting in

70 hours

each week.
Every minute counts and saving/losing time equates to profit or losses and success or failure.
AI-powered SMS providers can save you time by automating your processes, helping you communicate better with customers or clients, and growing your business while saving you time and money!
Not all AI-powered SMS providers are created equal. It's important to look closely at different SMS providers so you can find out which platform is the right fit for you and your business.
To help get a better idea of what you need to look for, we've come up with some things to consider during your search for the right SMS marketing provider.
18 Tips for Choosing an SMS Provider
1. AI and Automation are KEY
AI is taking SMS marketing to a whole new level. AI has the power to change the way that you interact with customers all over the globe. AI can do so much for you and your business, letting you get more leads, communicate more effectively, and close more sales.
Benefits of AI in your SMS marketing
Using automated text responses triggered by keywords allows you to instantly respond to customers or clients. This makes one-on-one texts super efficient and engaging, meaning a better customer experience with less effort while increasing your productivity. A win for all involved!
Lower cost of customer care.
Since you can use conversational AI chatbots and automated responses, you will spend less on customer service agents. Engaging in multiple conversations simultaneously frees up human resources so your team can focus on other matters – like growing your business and achieving your goals.
Innovative and interactive brand messaging.
Conversational AI and automated responses mean consistency in your brand messaging- a big win for companies serious about growing their brand loyalty and recognition.
Make sure you look at an SMS provider who offers cutting-edge technology and AI to get the most out of your investment. Choosing an SMS provider like VoxDirect means you get:
AI-powered SMS & Automation

AI customer sentiment

Advanced marketing analytics

AI conversational based chatbot

AI communication optimization

AI text efficacy score

AI campaign builder
Using an SMS provider serious about AI means that your business will benefit from smarter communication, more convenient integration, and more efficiency throughout the customer journey. All of these means a better experience for your contacts, and higher conversions and sales for your business!
2. Make Sure the SMS Provider Offers an Intuitive Mobile App


The nature of SMS marketing is that it is done from your cell phone. You shouldn't have to be tied down to a desk to connect through text.
The SMS provider you choose should have a mobile app that allows you to send, view, and respond to text messages easily through your phone.
Apps should be available on both Android and iOS devices and offer the same ease of use and functionality as their desktop platforms.
3. Look for a SMS Provider with Clear and Reasonable Pricing
Pricing should be clearly defined and reasonable. You don't want to break the bank with your SMS marketing.
Choosing an SMS provider with reasonable costs is essential to making sure you have a high Return on Investment (ROI) for your marketing efforts.
Many SMS providers have a credit-based pricing system. This means that you pay for the amount of messages that you send per month. Video and photo messages can cost more than regular text messages.
By estimating how many messages you plan on sending, you can determine how many credits you need that allows you to pick a plan that meets the needs of your business.
Avoid SMS providers that have hidden costs or charge for incoming SMS messages. This is too unpredictable, and you can end up paying way more when a campaign is doing well or you receive a lot of feedback.
Choosing an SMS marketing provider with a transparent pricing model will save you money and headaches. You don't want to be penalized for a campaign doing well or be subjected to charges that are way out of your budget.
Make sure you pay attention to contracts. You don't want to sign up for a long contract and end up being stuck with an SMS provider that does more harm than good for your business!
Choosing an SMS provider with month to month service means you have more control over what service you use and won't get trapped into working with an SMS provider that has unfair and unpredictable pricing.
4. Make Sure the SMS Provider Has Powerful Features
The best business text marketing providers offer both advanced features along with easy to use tools. Businesses should be able to become SMS marketing experts with strong features and high functionalities. Your potential SMS provider shouldn't require advanced expertise and technological skills to use the system.
Helpful Blogs:

Segmenting Your Lists: A Guide to Text Marketing Automation

Don't get stuck with an SMS provider that overpromises and under-delivers! Pay attention to the phone system features on the platform. Here are some tips to check out powerful features and make sure they work for you!
Prioritize SMS providers that offer advanced features such as text forwarding, drip campaigns, recurring messages, and more!





Offer easy to use personalized marketing campaigns
Make sure there are intuitive integrations with different SMS providers





Check out contact lists and make sure convenient text reminders are easy to send.
Analyze how the SMS provider stands out from its competitors with AI. You can learn what interactions users had on your website, which pages they visited, and whether or not they signed up for a newsletter or opted in for texts. With this data, you can notify them through SMS for personalized updates, making communication more powerful than ever through AI analysis!





Look at your own business' marketing objectives and goals. Then compare it against the SMS provider's features to make sure it's fit.
5. Consider Teammate Integration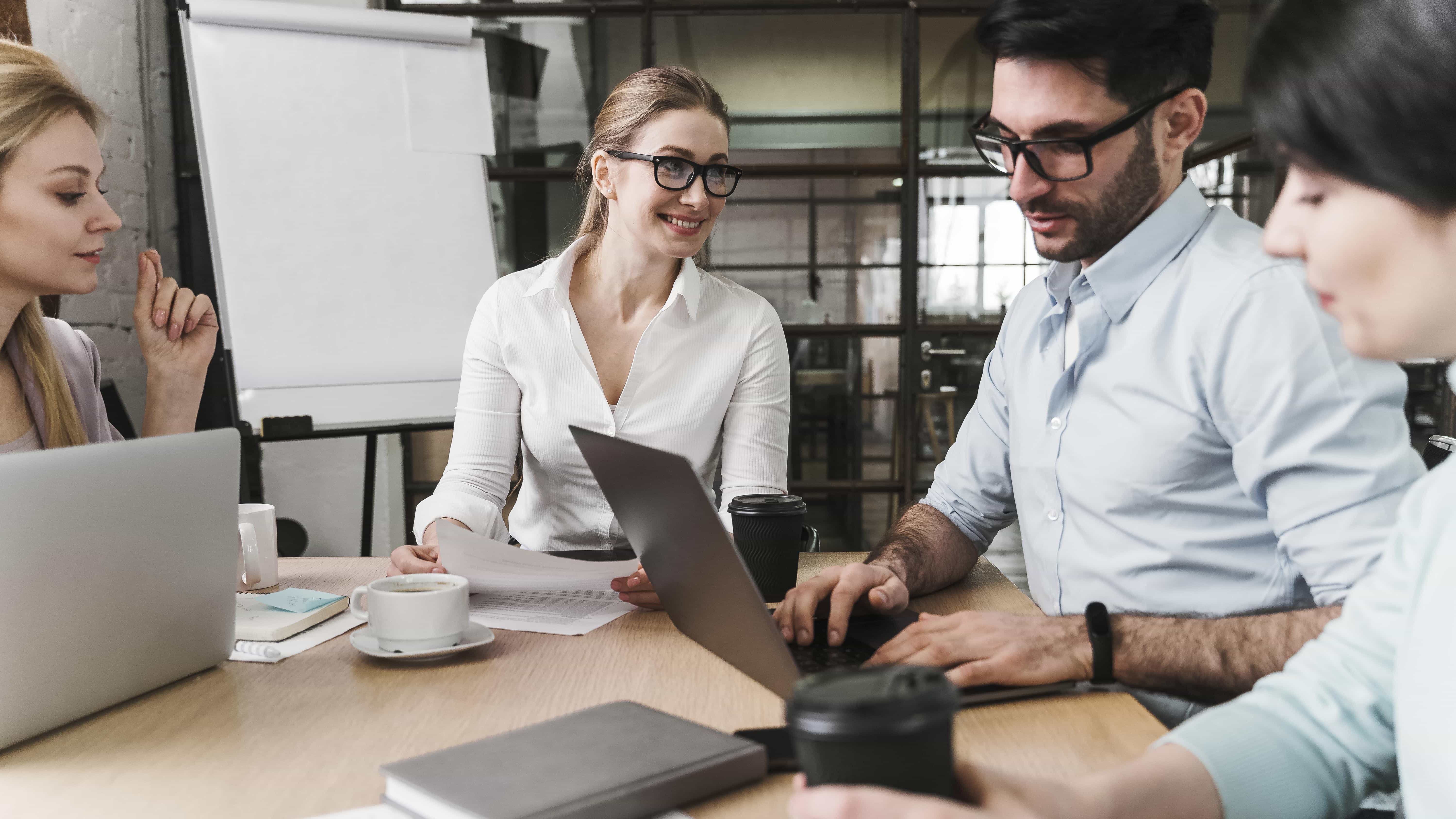 Depending on your business size or needs, you may need multiple people to access your account. Even if you don't, it's good to consider this for the future. SMS marketing is a powerful tool, and done correctly you can really grow!
SMS providers that don't offer team member capabilities may make it difficult to manage between more than one person.
You also need to see if it's possible to allow SMS under more than one phone number. The right marketing partner will be able to provide teamwork integration and multiple phone numbers for a low monthly price.

With teammate integration, you can:
Make sure that the right text gets to the right place

Provide multiple customer support and sales representatives with their own SMS phone number

Let teammates respond to sales requests and support requests from a shared inbox

Admins have the ability to check in on teammates, provide advice, and offer support if needed.




6. Ensure you Can Automate Your SMS Marketing
Text messaging is obviously not the only way that your business communicates. You likely have a ton of other digital tools for both internal and external communications. You'll want to choose a text marketing provider that understands how flexible SMS marketing should be and allow you to easily integrate it with other platforms and software.
Like any marketing effort and initiative, it can take time, energy, and resources to keep up with them—and SMS marketing is no different, especially if you are handling everything manually.
For example, manually adding subscribers to your text campaign, sending out personalized text messages to every individual subscriber, and adding your subscribers to your SMS or email lists can eat up a ton of time.
The good news is you don't have to do any of it manually.
That's where working smarter, not harder, comes in.
Third party automation tools are where it's at when it comes to SMS marketing efforts. Make sure that your SMS provider is capable of pairing with automation like Zapier, which integrates with thousands of apps and tools.


Helpful Blogs:
There are several ways to use Zapier automation to streamline SMS marketing efforts and build automated workflows to get more done.
Send scheduled personalized SMS messages.
This can save you a lot of effort and time. You can use automation to send personalized reminders, messages, and other notifications to some or all of your contact list. You can even schedule automation so you can choose a certain time of day to send SMS messages. This can help keep subscribers engaged all while saving you time!
Send SMS messages from sheets.
This allows you to store messages in a platform like Google Sheets so you can send a batch of various messages to a contact list. This saves you time so you aren't sending messages manually to many contacts at one time!
Send SMS messages with new contact activity in marketing automation platforms.
You can use automation to integrate with thousands of apps and tools including ClickFunnels, HubSpot, and more. If a contact signs up, downloads a lead magnet, or makes a purchase, you can track this and then send SMS messages after completing a desired action. This saves you time and allows you to make sure you never miss a lead- resulting in more sales and more money in your pocket!
7. Your Service Should Include Two-Way Communications
SMS marketing for businesses is not very effective if customers and potential customers can't message you back.
Two way communication is essential to building a relationship.
Having two way communication means that you can know you reach all of your contacts, and also allows you to receive questions, feedback, and confirmation. There are other benefits like:
Customers can opt in to marketing messages through text.
Getting feedback quickly means that you can make it easy for people to respond to informal surveys. When the answer is a short yes or no, response rates can dramatically increase.
Increase consumer engagement.
Two way SMS lets you have conversations with your customers. You can map out conversational flows. SMS can help resolve problems, open up lines of communication, and increase conversions. This can really help you strengthen customer relationships!
Use feedback to modify campaigns.
Getting insights in real time means you can see what works and what doesn't. This allows you to modify your campaigns to increase your Return on Investment. The easy nature of text message marketing means you can modify your campaigns in minutes.
Make sure you ask the SMS provider if they are able to fully enable texts so your business can both send and receive text messages.
8. Ease of Use
Everyone's tech abilities are different. Some people are super into technology while others pretty much repel technology. So, you want to find an SMS provider that provides ease of use, no matter how much experience customers may have with tech.
Advanced features and technology should be available, but you want that technology to be able to be used by anyone who needs it.
Find out how user friendly the interface is. Some considerations to ask potential SMS providers include:
Can I see a sample demo or tour of the dashboard to get a feel for the product?
Is there a free trial so I can test usability?
How many steps do you have to go through to actually get a campaign sent out?
What tools are available to stay organized throughout the duration of your campaign?
Does the provider offer resources or training to help familiarize yourself with the software?
9. Take Advantage of a Free Trial
SMS providers shouldn't have anything to hide. They should stand behind their product and offer a free trial period. Free trials usually last between a week or two and provide a fabulous opportunity to test things out and familiarize yourself with the service before making a decision.
10. Look at How Reliable the Company is
Reliability is one of the most important considerations when choosing the right SMS provider. Look for an established SMS provider that offers a secure platform and reliable service.
Message delivery with minimal delays is critical to your business. When it comes to message delivery, it is very clear that not all SMS companies are created equal. When looking for an SMS provider, choose a company that has relationships with quality carriers.
11. Make Sure Service is Set up for Scalability
As a business owner, you often think about the future, and this should be no different. Even if right now you're only starting with a couple hundred messages per month, you should make sure you choose an SMS provider that is scalable and can accommodate growth and the future needs of your organization or business.
This means you won't need to change SMS providers as you grow. Obviously, this comes with a ton of benefits, including saving time and money during the onboarding process, training, and CRM set up.
12. Examine their Customer Service and 24-hour Support
Like any software, sometimes things go wrong. There is certainly a learning curve, no matter what SMS provider you choose to use for your SMS marketing campaigns. You want to make sure that the SMS provider has a staff of dedicated customer support team members to assist if something goes wrong. Responsive customer service is very important when having urgent and time sensitive problems.
A reputable SMS provider should have a dedicated and specialized customer service team. They should be able to provide advice and support with all of your SMS campaigns. This means if you have issues or questions, they can be resolved quickly- without headaches and without delay.
Ask yourself a few questions about customer support.
Are they able to answer questions and troubleshoot issues that may occur?
Can they offer expertise and practical advice around business text message marketing?
Are they able to provide expert care to help you become a business text message marketing expert?
Are you able to speak to a human quickly?
How long does a client onboarding process take?
What is the typical response time for text, chat, and email requests?
Are there additional resources that the SMS provider has so that I can expand product knowledge?
13. Look for an Experienced Provider
Before deciding on an SMS provider, check that they have industry experience. Find out how long they've been in business, and what type of clients they have, and how many customers they have.
14. Easy Onboarding Process
Make sure you choose an SMS provider with an AI-powered platform that is easy to use. Creating and sending text messages should be simple and quick.
You may be very excited and want to get started with SMS marketing right away, and that is an excellent choice! If you want to hit the ground running, make sure you choose an SMS provider that has an easy onboarding process that has a clear startup process. A complex setup means you'll be spending more time training yourself on the platform and less time marketing.
The best business text messaging services should make onboarding and set up as easy as possible. During set up, customer service should provide resources, help train you, answer questions, and provide expert support and troubleshooting.
15. Look at Their Analytic Tools and Data


Like your other marketing efforts, it's important to keep track of what works and what doesn't in text message marketing.
So, it's important to track a number of metrics, including:
The text message open rate
Response rate
Click through rates
Website traffic that came from text messaging campaigns
Social scales
Conversion rates
SMS providers give businesses and users the feature of intelligent tracking. This can let you know if your messages have been sent successfully, along with other details like which recipients opened the message, clicked through, and more.
SMS marketing makes it super easy to track the success of your marketing activities and see tangible, real results that can contribute to your business growth.
It's important to choose an SMS provider that makes it easy to see, analyze, and understand your data so that you can make the best marketing decisions to grow your business!
16. Choose an SMS Provider Who is Serious about Security

An SMS provider who is a leader in the industry should have exceptional security. These days, there is a crazy amount of malware, viruses, and other malicious threats sent through SMS and MMS.
Both devices and carriers alike are at risk to hacks and security breaches, which is problematic. These can make it easy for criminals to steal potentially damaging information.
Helpful Blogs:

Don't Get Blocked for Text Messaging Missteps
Advanced MMS and SMS providers should have really strong security protocols to safeguard user data, because not only are you at risk, but your clients as well. Customers will not respond well to data breaches, which can cause loss of business and revenue.
We've come up with a few questions that you should ask so you can better understand your potential SMS provider's security measures and risks:
Who owns my data?
Where is data stored?
How is data protected?
Will you send advertisements to my contacts without my permission?
Is my contacts list secure?
What information and data do you collect from me (and my contacts)?
17. Make Sure you Select a Provider that Understands Your Business Needs
You should select an SMS provider that understands the unique needs of your business. Many text message providers say they offer something for everyone, but you should really choose a team that understands the inner workings of your industry and business.
Make sure you choose an SMS provider that invests time to understand what your business needs so they can help you make the most of your SMS marketing campaigns.
18. Consider your Return on Investment
You have to consider how the SMS provider will help you make money. There are a number of factors to consider, and no matter what business you have, you could probably get a great ROI with your SMS marketing efforts.
Working with an experienced SMS provider, as well as having a marketing plan in place will probably make your campaign successful.
There are plenty of proven successes centered around marketing campaigns, discounts and sales promotions, appointment reminders, and product launches. Your SMS provider should be well versed in helping you unlock revenue generating and profitable SMS marketing activities.
Frequently Asked Questions About SMS Providers
What is the best SMS service?
If you're looking for an affordable, reliable, and scalable SMS provider, VOXOX is the best SMS service. Our prices are competitive. Our network is secure and reliable. Plus, we offer a white glove customer support experience that allows you to make the most out of your SMS service. VOXOX is designed to grow with you as your business expands and your needs evolve.
Which bulk SMS provider is the best?
When it comes to choosing a bulk SMS provider, you want to work with a partner that offers a pricing plan without limitations. Some SMS providers set their pricing plans based on the length of the text. VOXOX's pricing plans provide businesses with unlimited business texting services and your messages can be as long as you want!
Is there any free API to send SMS?
Sure, there are free SMS providers. You don't want to use a free SMS provider. They are extremely limited in the volume of texts you can send, size of texts you can send and number of revenue-driving features you can use.
How can I send bulk SMS for free?
There are no free bulk SMS services designed for growing your business. Free SMS providers are limited in features that will help you generate real engagement, take advantage of AI-powered automation, and provide the customer support you need to make the most out of their product.
What is the cost of bulk SMS?
SMS providers vary in the cost of bulk SMS. To see VOXOX competitive prices, check out our pricing plans here.
How can I send SMS without number?
With the right SMS provider, it's easy to send business texts without a number. All you need is your mobile device. VOXOX allows you to choose a professional business number that is either a 10 digit long code, toll-free number or short code to send SMS messages right from an app on your phone.
Final Thoughts
Choosing an SMS provider is one of the most important steps in getting started with SMS marketing. It is super important that the SMS partner that you choose is very reliable and gives you a high level of service.
Are you ready to invest in a world class business SMS provider?
For small business owners needing to save time, increase sales, build better relationships or automate marketing, AI-centric working with an SMS provider is a game changer.
For over 15 years, VOXOX, an innovator in 5G-AI cloud-based communication solutions, has been helping businesses improve their customer communications and marketing through smart, easy-to-use cloud-based SMS and voice solutions. Using an AI-powered SMS provider allows you to acquire more contacts, engage their audiences, provide services, build brand loyalty and more. Thousands of businesses rely on easy to use SMS messaging services to inspire more engaging, interactive, and thoughtful communication with customers all over the world.
VoxDirect SMS provider helps businesses stay connected with unlimited texting capabilities, click-worthy campaigns, and cutting-edge personalization tools.
We'll show you how to create effective SMS campaigns and utilize intuitive phone features that attract, engage and leave your customers saying "WOW... this is really cool!!"
Want to see how it works? Text "VOXOX" to 800-335-1552.
DON'T MISS THE LATEST
Get updates in your inbox