Ultimate 2021 Guide: SMS Marketing Made Simple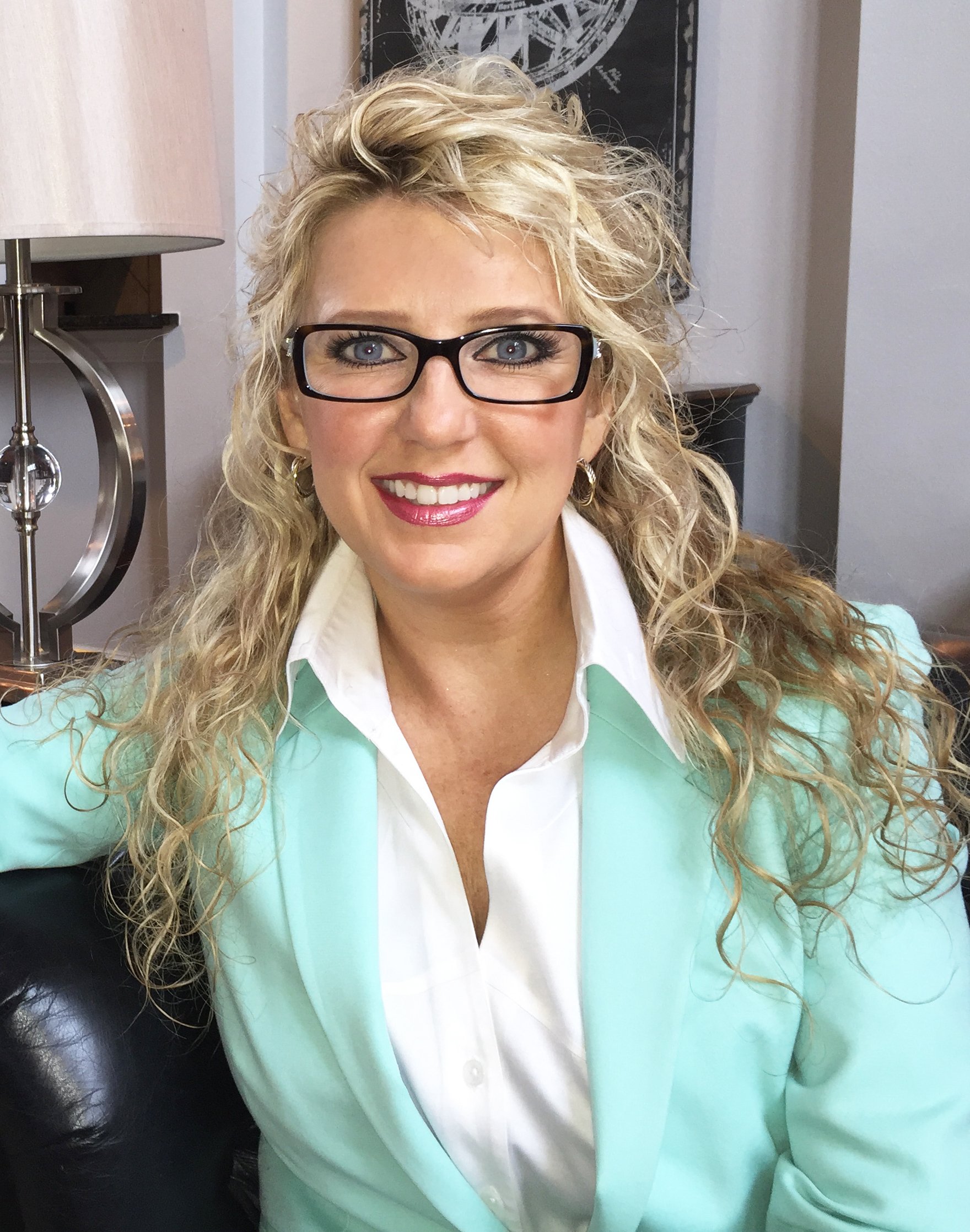 Written by Staci Wallace
|

June 10, 2021
|
16 minute read
Wondering if your business could benefit from integrating SMS marketing into your growth strategy? Read on to learn why the answer is YES!
Long gone are the days when you were the cool kid on the block for having a cell phone. Today, 96% of Americans own a cell phone of some kind, with 81% of them being smart phones. This is an explosive jump from 35% smart phone ownership in 2011, and you can bet they're not going anywhere.
Along with this near-constant digital connection we experience near-constant bombardment of advertisements. Some of this is from that sneaky device you have on you right now, some of this is from good old-fashioned billboards. Pause for a second and take a look around you and count the ads - we're so desensitized to these messages that you probably didn't even notice them at first. And with the average person in 2021 seeing 6-10 thousand ads each day, we almost have to be.
Marketers are aware of this sensory overload and scramble to compete for our limited bandwidth. How do you successfully grab your target's attention without bending over backwards to outdo your competitor?
Enter: SMS marketing.
In a room full of strangers at a dinner party screaming at you to try their *unintelligible yelling,* SMS marketing is the friend who politely taps you on the shoulder to tell you that they brought your favorite pie. They win, you win, everyone's happy.
SMS marketing pairs our love for popping little red notification bubbles with targeted advertising to cut through the noise and deliver the right message to the right people. And with the power that cell phones and text messaging have in today's world, you would be silly not to jump on the train and start using SMS marketing for your business.
In this guide we'll discuss the basics of SMS marketing, as well as how to get started if you're late to the game.
What Does SMS Mean in Marketing?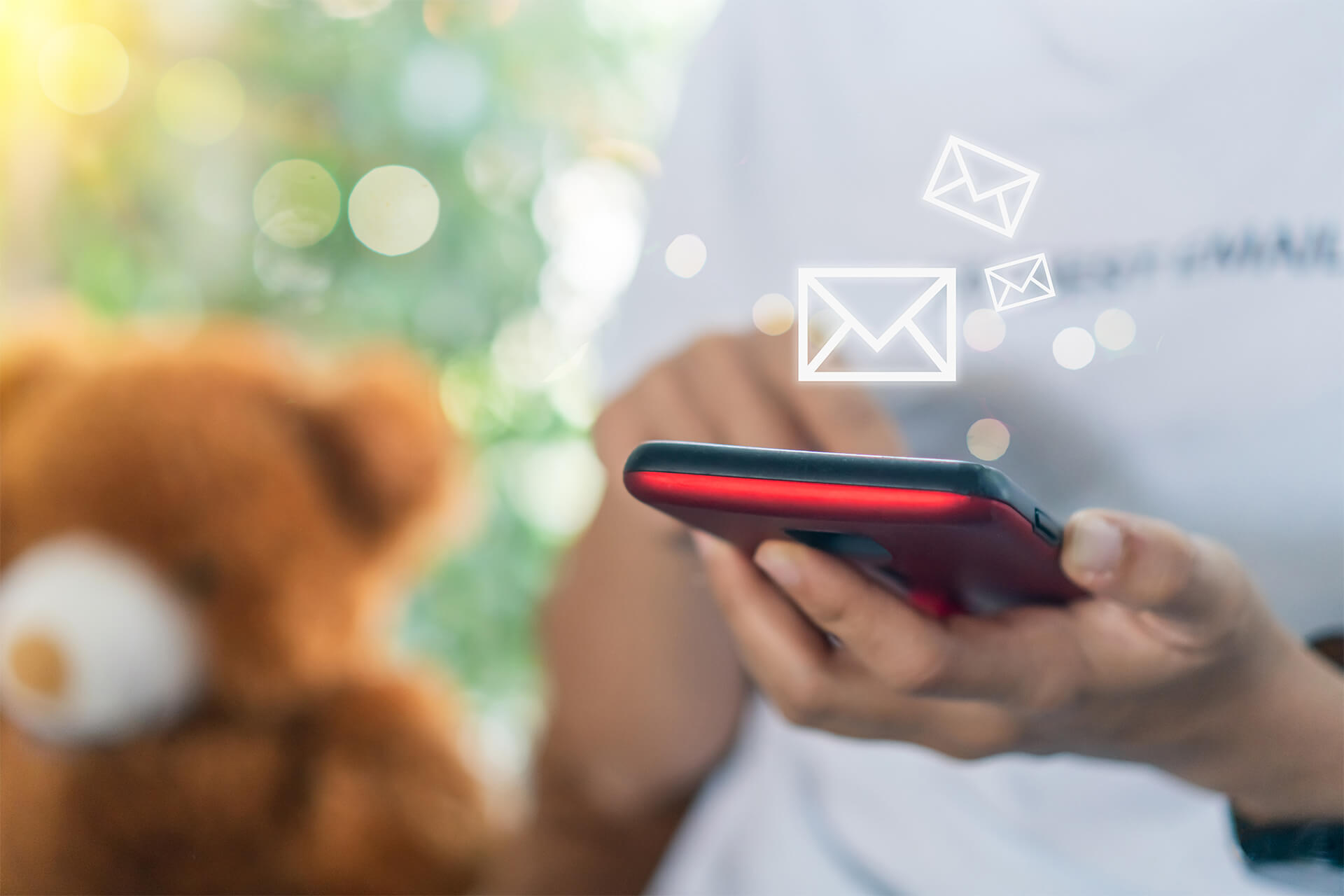 So, what exactly is SMS marketing anyways?
SMS stands for Short Message Service. SMS or text marketing is a digital marketing tool that sends a text message from a company to an individual who has subscribed to receive said messages.
Note that although SMS and MMS both fall under the umbrella term of "text messaging," Multimedia Messaging Service refers to messages with multiple forms of media and up to 1600 characters, while VOXOX's SMS platform is capped at 470 alphanumeric characters.
When done correctly, SMS is a marketing tool that is extremely effective in driving engagement and revenue.
The reality is that many people treat their phone as an extension of themselves. The way that we have positioned cell phones at the center of all social and business operations means that the best way to reach someone both instantly and directly, aside from tapping them on the shoulder, is to text them.
Instead of texting a traditional 10-digit long code, customers are now able to text a unique keyword to a local or toll-free number that subscribes them to a segmented messaging list.
For your growth objectives, here is what SMS marketing offers as well as some statistics you should definitely care about: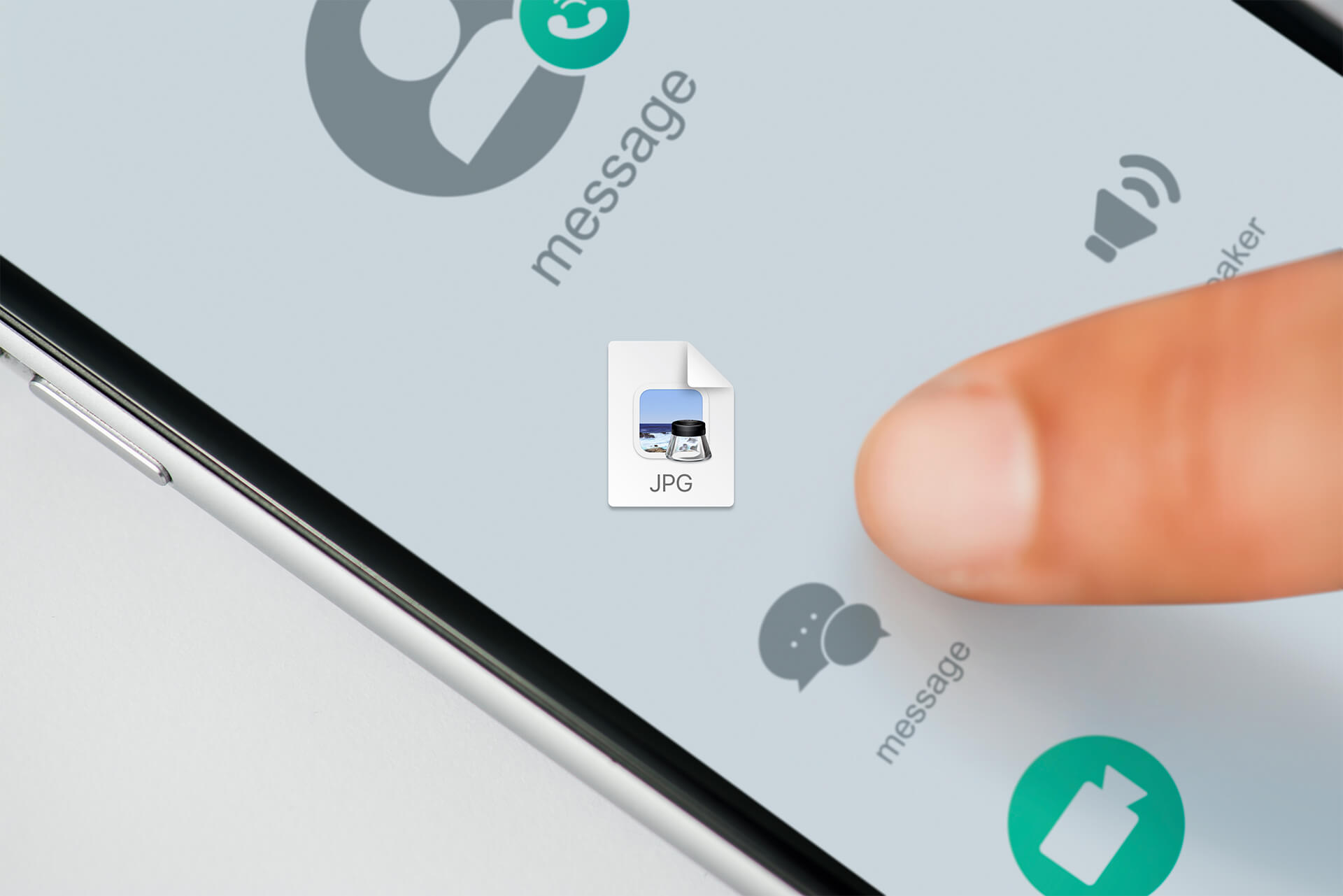 1. Fewer unnecessary app downloads.
No one wants to download another app that takes up space and clashes with our home screen aesthetic. With SMS marketing, all you need is texting capabilities, which is a blessing considering most apps get deleted within days after one use.
2. Higher engagement.
90% of SMS messages are read within 3 minutes of reception, and 95% within 5 minutes.
SMS marketing messages have an overall 98% open rate, compared to 20% with email.
Additionally, 82% of people surveyed say they open every text message they receive.
3. Higher conversion and click-through rates.
Conversion rates can be as high as 45%, and click-through rates about 20%.
Compare this with a 2% click-through rate for email!
4. Positive reception.
Since SMS is an opt-in service, it stands out against the unwanted and unsolicited SPAM emails that overwhelm our inboxes. Admittedly, it isn't hard to stand out when 50% of all emails are SPAM.
In fact, 70% of polled consumers say that SMS is a good way for businesses to get their attention...but 60% of marketers are still not using SMS marketing as of 2020.
So there you have the gist of why SMS messaging works - these texts sneak through the filters that consumers use to weed out unnecessary incoming communications, and you get to connect them with services they genuinely want.
Helpful Blog:
Is SMS Marketing Legal?
Brands often ask if SMS marketing is legal and the answer to this question is YES… as long as you follow the guidelines! Customers must give opt-in consent to receive messages from your business in order for you to start texting them.
Is SMS Marketing Expensive?
SMS marketing is in fact an incredibly cost-effective way to drive engagement and conversions. With the right SMS provider, (cough, cough VOXOX), you can send unlimited texts and generate a nearly 100% open rate 100% of the time to guarantee a return on your investment in SMS marketing.
How is SMS Marketing Done?
Use SMS's instant, direct nature to your advantage for marketing goals that just don't suit other tactics. The objective is not necessarily to attract new customers, but to build loyalty in your base. SMS is great for businesses with repeat customers, businesses that operate by appointment, and industries where time-sensitive updates are needed to be delivered to many people at once.
Helpful Blogs:

How to Set Up an SMS Marketing Campaign

How to Write a Professional SMS Marketing Message (With Examples)
Of course, the rise of SMS marketing does not mean that other methods are dead or will be dying anytime soon. Use SMS marketing in conjunction with other marketing tactics to round out your strategy.
7 Industries that Benefit from SMS Marketing
Again, it's all in the timing. Whenever your message is time-sensitive and requires a quick response, consider SMS marketing in place of other tactics.
Examples of SMS marketing messages include welcome messages, exclusive sales and promos, event invitations, policy updates, booking confirmations, appointment reminders, two-factor security codes, and internal business updates.
Note that when someone subscribes to your business's SMS messages, you'll want to send a text message to welcome them and set some expectations. Clearly lay out: who is contacting them, message frequency and message content they'll be getting, as well as how to unsubscribe.
Here is a quick list of industries that use SMS marketing or should be!
Text Message Marketing for Retail & E-commerce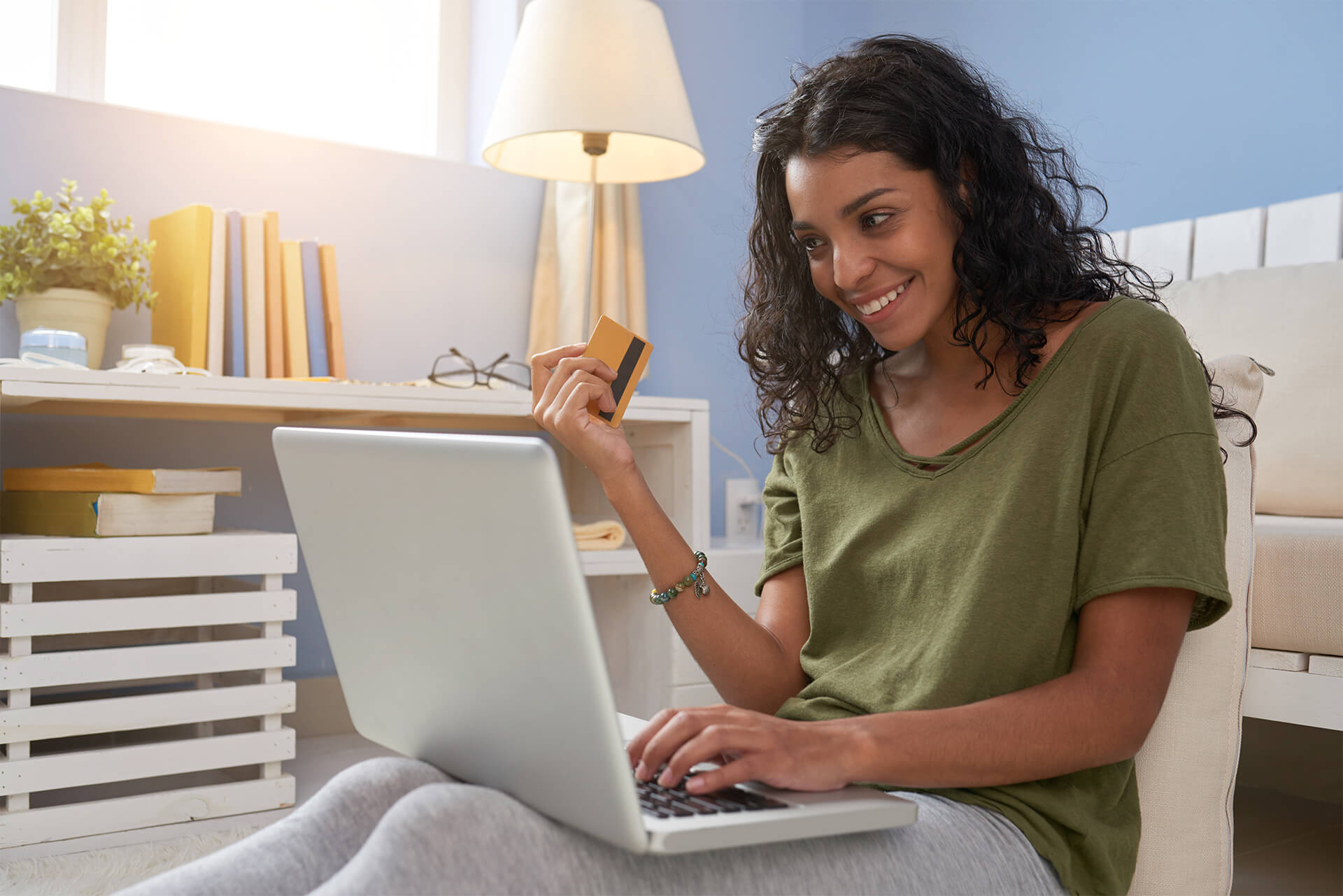 Offer an option to subscribe to text messaging updates on your homepage or in-store at check-out.
The thrill of retail therapy meets the thrill of real-time updates. Here is your opportunity to engage your customers and drive both online and in-person traffic with the lure of exclusive promotional offers sent via text message marketing for retail.
Now more than ever consumers are relying on the internet for their purchases. It's safe to say we all spent more time on our phones in 2020, and companies took the hint.
From 2019 to 2020 there was a 378% jump in SMS message use (Omnisend) and there is expected to be an additional 40% increase in 2021 (Forrester).
Use this opportunity to send subscribers exclusive offers and updates, early access to promotions, and remind them of items in their cart. You can also send transactional texts following in-store purchases, order confirmations, as well as updates to their order. After all, we're all guilty of obsessively checking the status of our shipment (sue us).
Retail Blogs You'll Love:

How to Increase Traffic & Conversions to Your Online Store: 6 Best Practices for Retailers
Consider text-based customer support to strengthen engagement, trust, and loyalty in your base. While people will always prefer to talk to a real person than a robot, they prefer text messaging to calls even more. Just think of your own experiences waiting for a representative on hold...case closed.
SMS Marketing for Restaurants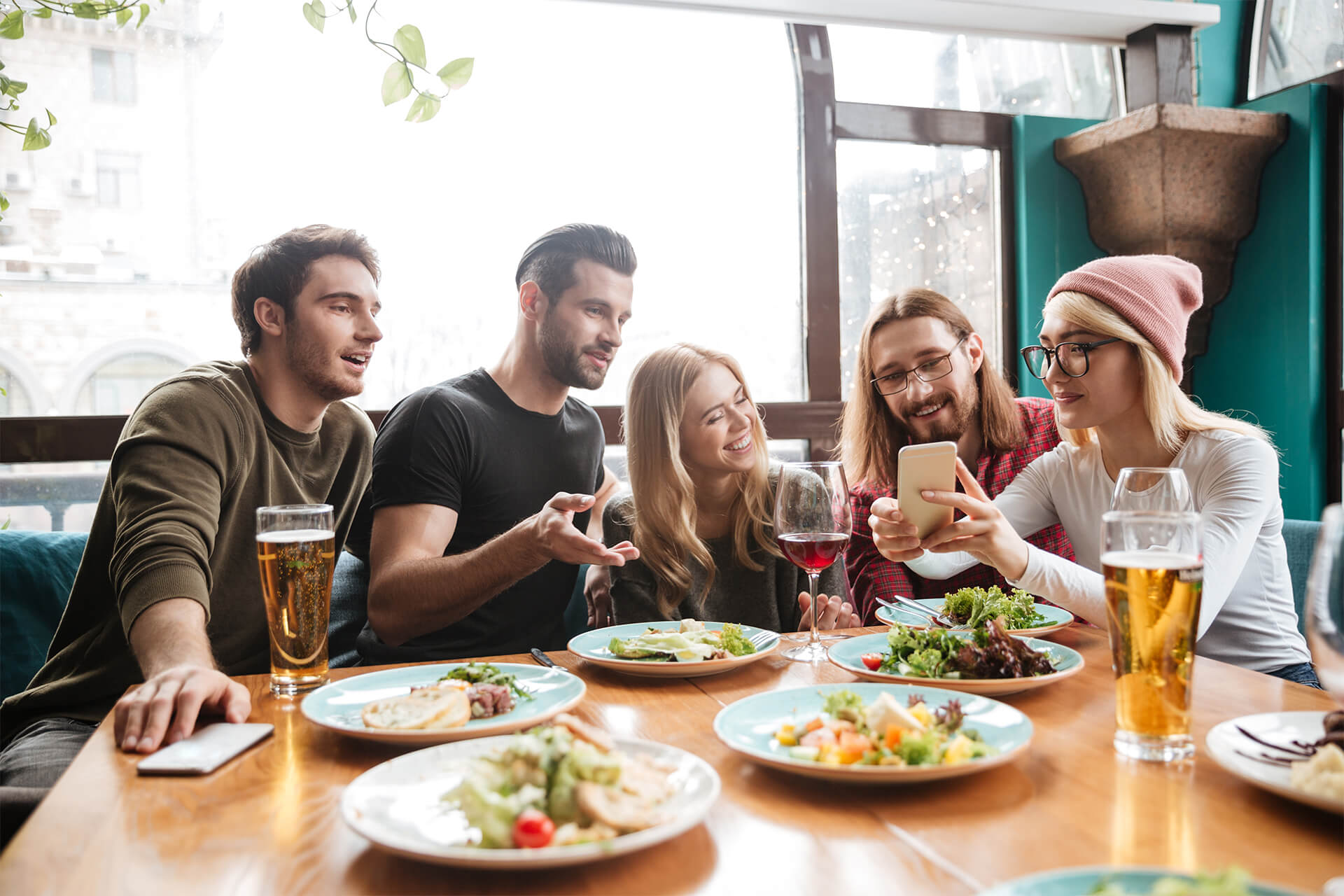 Encourage customers to add their phone numbers to your contact list when making reservations and use text message marketing for restaurants to grow your base of loyal regulars!
Drive repeat business by sending previous customers time-sensitive promotions as reward for dining at your establishment. Additionally, manage reservations, pickup orders, and wait lists by SMS messaging to give hangry customers real-time updates and minimize empty tables.
Since click-through rates on SMS marketing messages are higher than emails, you'll see increased coupon redemptions and engagement, as well as hopefully a loyal fan base (your best marketing asset).
SMS Marketing for Appointment-Based Businesses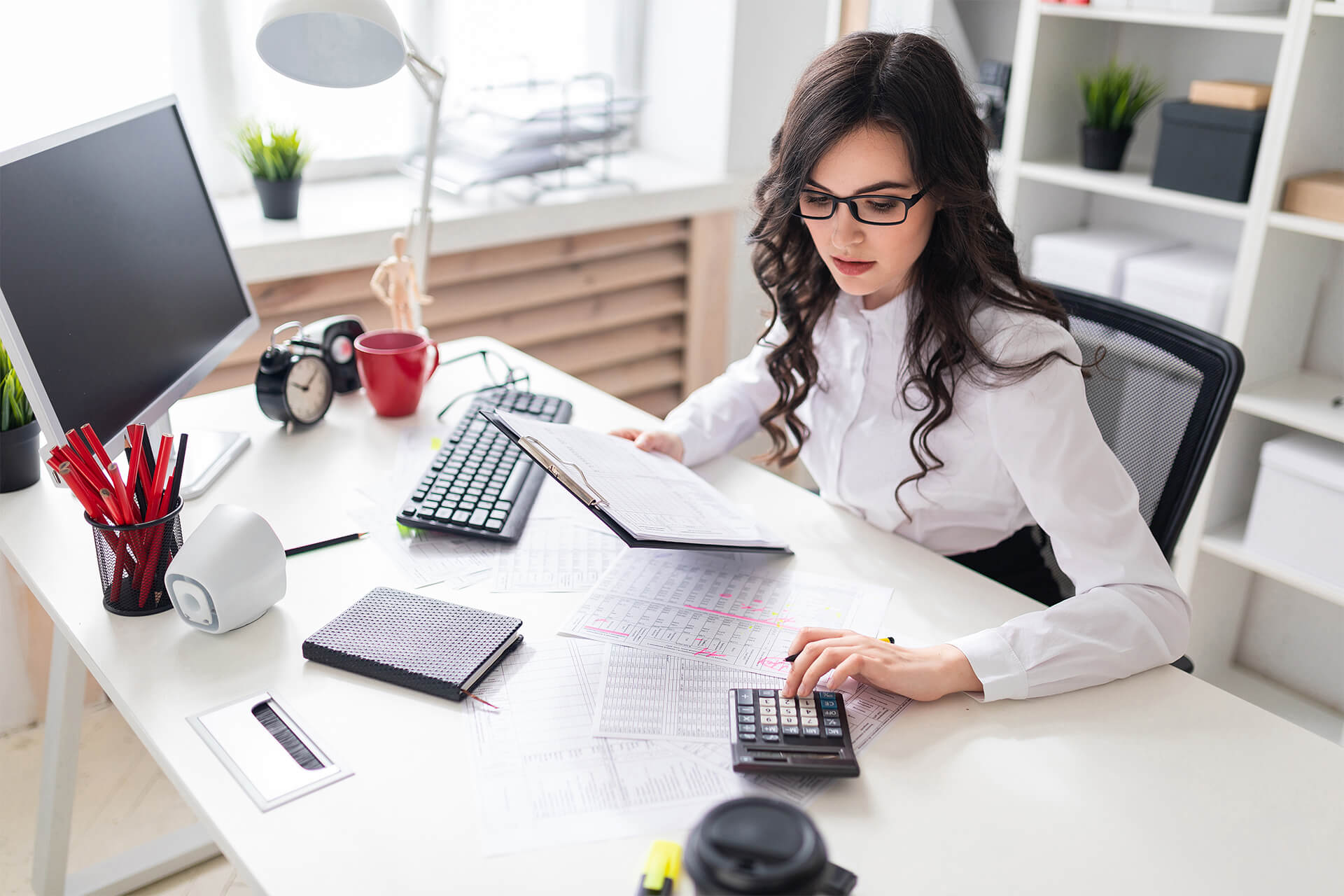 Offer an option for your customers to subscribe to promotional messages and text reminder service when they book their appointments.
Use SMS marketing at your appointment-based business to confirm booked appointments, send reminders, and ask for survey feedback on services. These include everything from spas and salons to medical offices.
Friendly text reminders help busy customers keep their schedules straight and minimize no-shows. While classic reminder calls can be helpful, SMS marketing allows your customers to view these at their own convenience.
SMS reminders have been shown to reduce no-show rates by up to 40%, and less than 5% of appointments are cancelled after a text reminder (Spoton).
We don't have to tell you that time is money for you to understand how huge that is!
SMS Marketing for Travel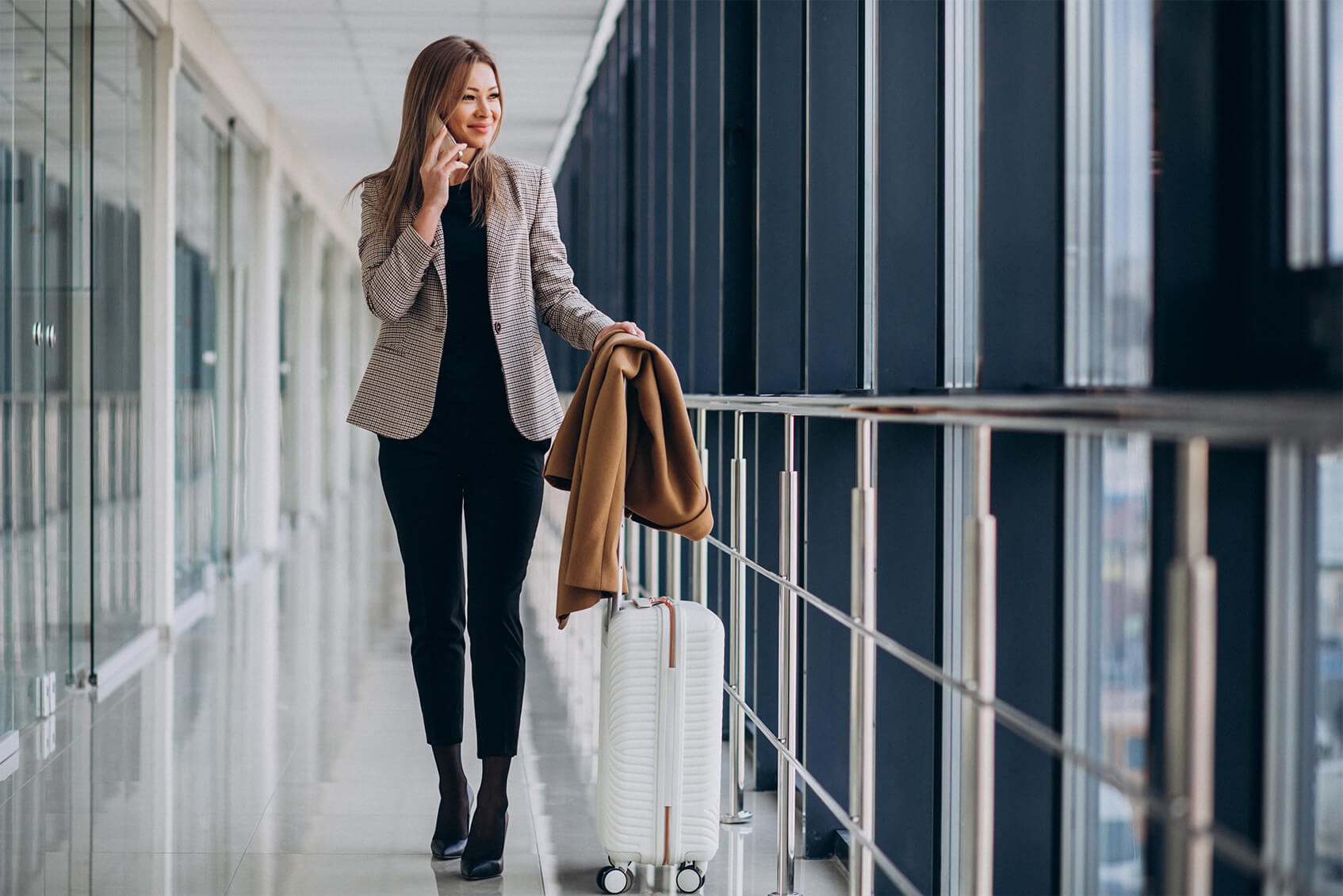 Give an option to subscribe to text message updates upon booking.
Travel in particular is an industry that benefits from instant mass delivery of real time updates.
Raise your hand if you've felt personally victimized by last minute travel changes beyond your control. Now raise your hand if SMS marketing made this nightmare slightly less nightmare-ish.
SMS weather alerts, flight delays, and e-tickets all make the chaotic tetris game of travel easier on travelers. Stress-free customers leave happier and are more likely to use your services again or recommend them to a friend.
Aside from stress-management, send short-term promotional offers for tickets or for specific resorts to drive repeat business and build customer loyalty.
SMS Marketing for Schools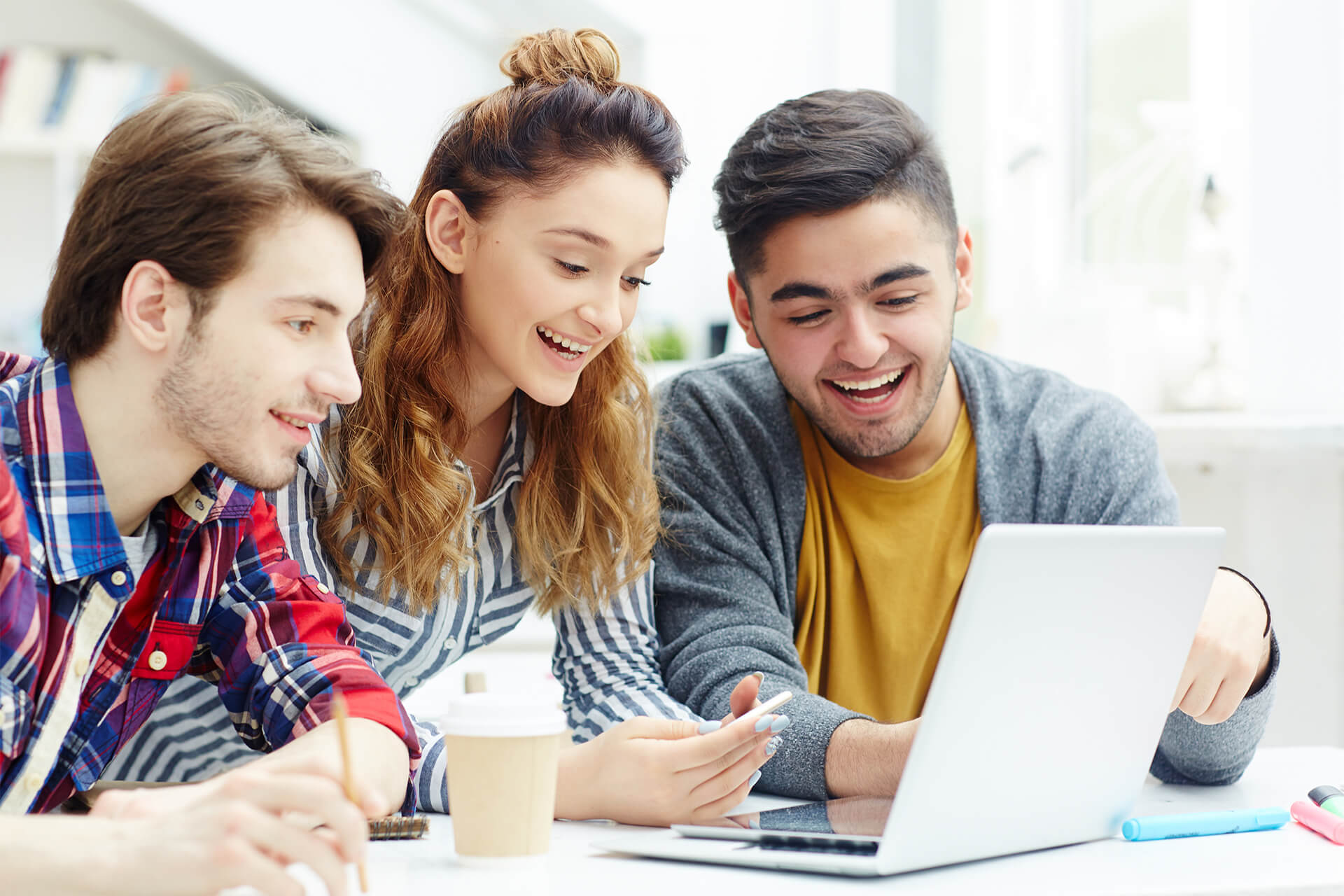 Include a "text to keyword" blurb in your next school newsletter.
Communication between schools and their communities is always important, but in this current climate of evolving restrictions and regulations, it's more important than ever to make sure the families actually receive your updates.
These SMS marketing messages can include emergency alerts, useful information regarding financial aid, parent teacher meetings, and upcoming events. With SMS marketing's high open rate, you can be more confident that students and parents will actually see your messages and they won't get buried under all the SPAM.
While other channels of communication are also useful and have their time and place, such as social media and emails, SMS marketing is the most effective way to successfully communicate important information nearly instantly.
Text Marketing for Events Management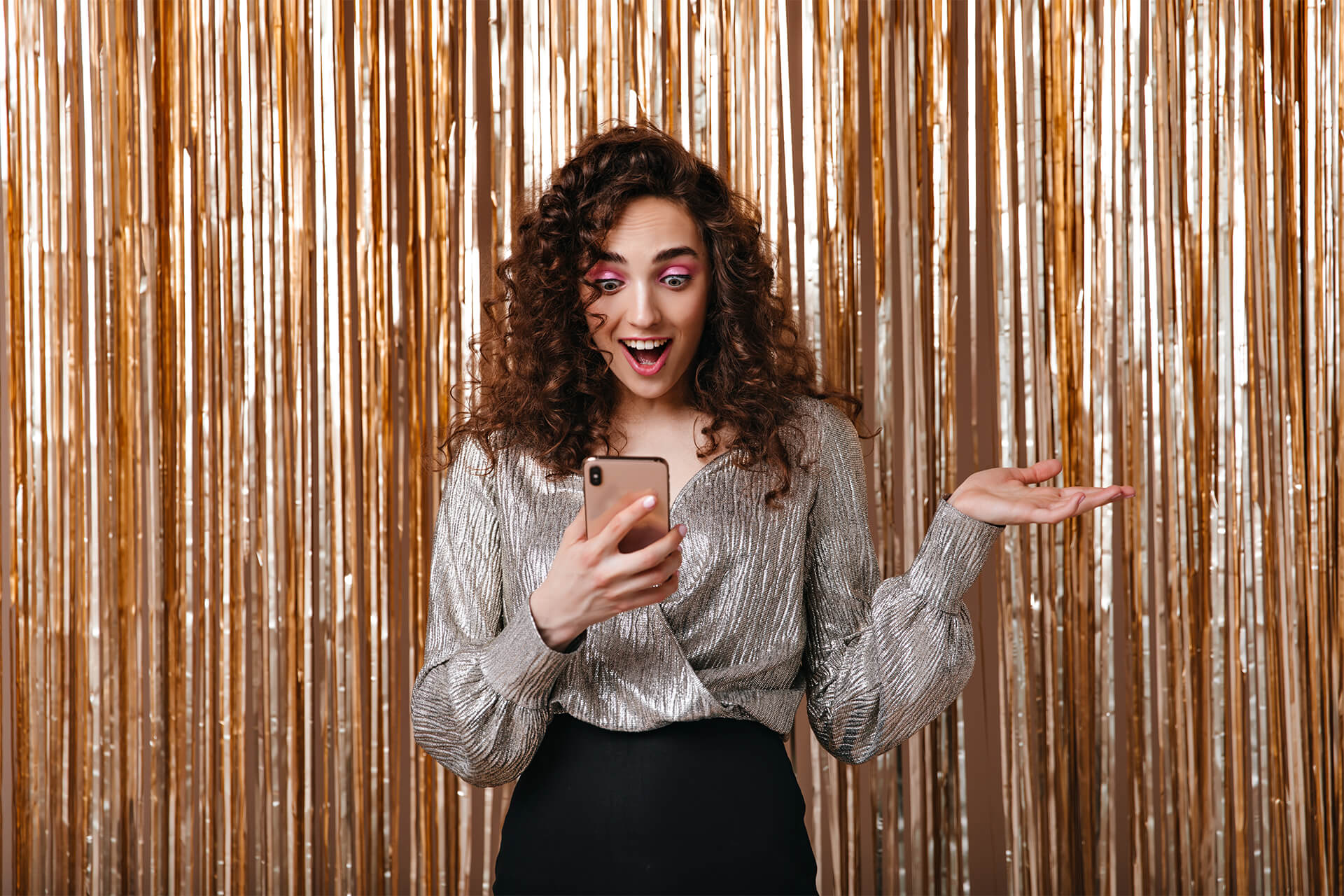 Offer an option to subscribe to event updates upon ticket receipt.
Event planning takes a lot of coordination on both the planners' end and the consumer's end. When last minute changes happen, let everyone know instantly by using SMS marketing. Text messaging can also help relay helpful information regarding event perks, logistical details, and encourage repeat business by offering promotions for future events.
SMS Marketing for Real Estate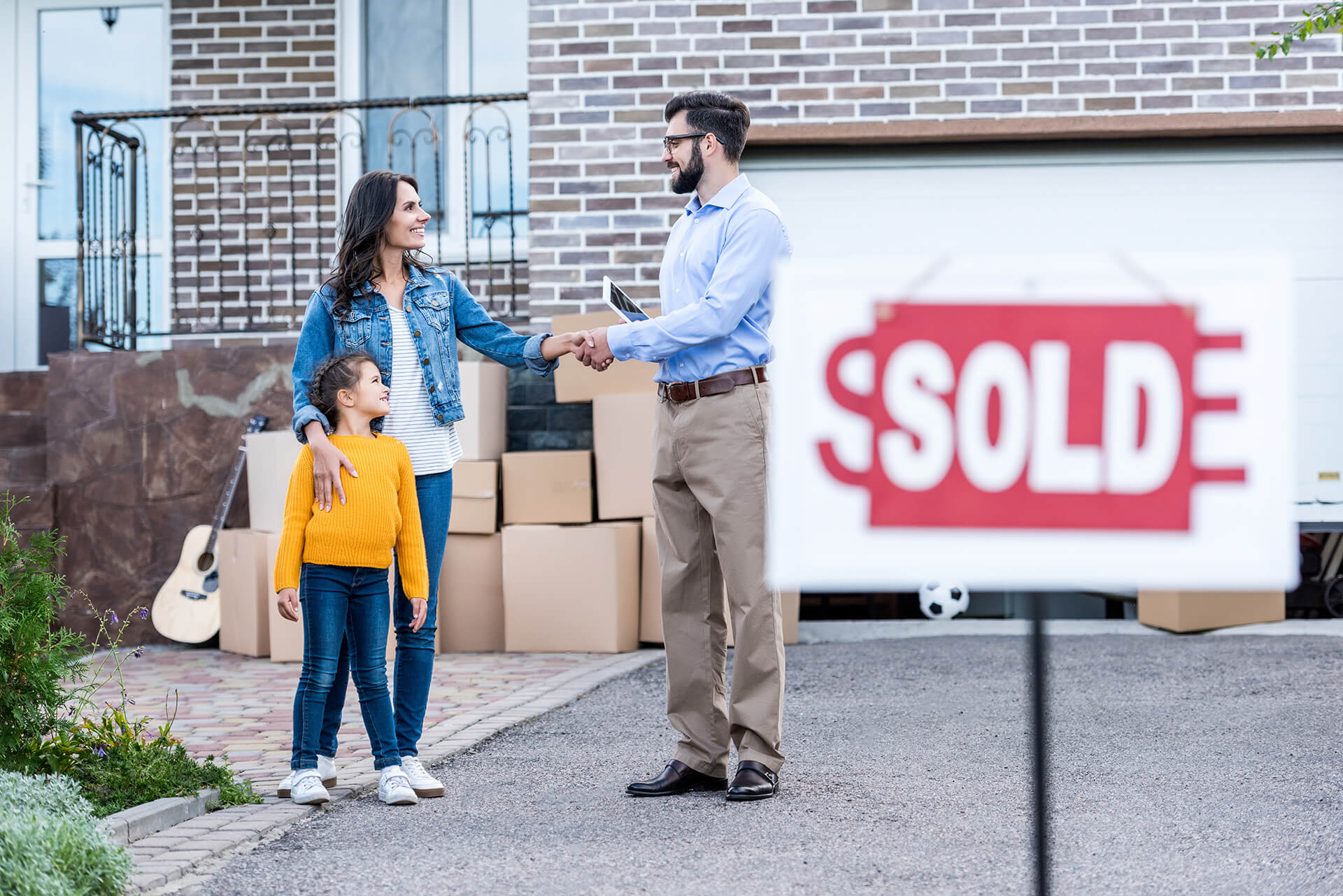 Advertise "text to keyword" options to new and existing customers on your signage.
This one might surprise some people. How often do you think about getting a text from your real estate agent? But the nature of real estate makes it a prime candidate for SMS messaging. Timing is everything!
Get your contracts and offers in front of prospective buyers, clients, and partners ahead of your competitor, instantly. No more anxiously twiddling your thumbs waiting for them to check their email - say goodbye to snubbed deals. SMS marketing for real estate agents capitalizes on texting's high, quick open rate to produce real results.
Real Estate Blog You'll Love:

22 Proven Strategies for Marketing Your Real Estate Business
Segment your texting lists to give buyers specific texts generated by their preferences such as listing prices or number of bathrooms and bedrooms. Take advantage of the instantaneous nature of texting to share last minute invitations to open houses. Make it super easy for prospects and clients to schedule a showing with you.
SMS for real estate marketing is a brilliant way to not only run your day to day agenda efficiently, but scale your business and see some substantial growth.
But Wait, There's More!
This is by no means a comprehensive list of services that can benefit from SMS marketing. Any time you want to convey urgency and a clear call to action, consider SMS marketing for your business.
SMS marketing is a low-risk investment with the possibility of high returns, especially compared to other marketing tactics.
You'd be hard pressed to find an industry in our on-demand economy with consumers who wouldn't want near-instant messaging when they want it (and if you don't offer it, another business already does).
Helpful Blog:
Is SMS Marketing effective?
SMS marketing is a cost-effective marketing solution with superior response rates and wider reach than other tactics. When 50% of consumers in the US make direct purchases after receiving an SMS text, code, or coupon, this translates into a huge return on investment. Compare that to the financial cost and return on investment of an ad spot.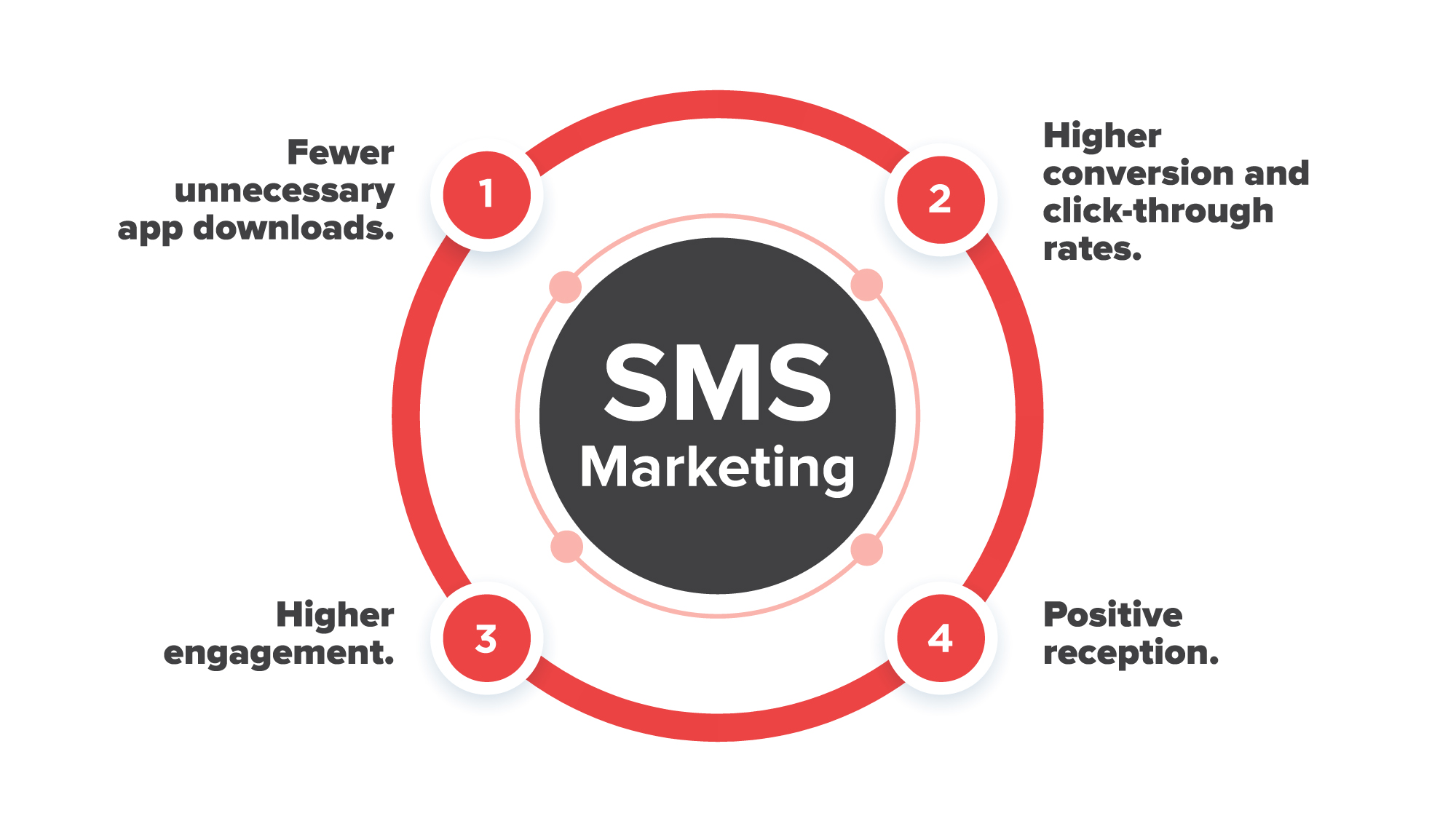 In addition to being a successful delivery tool, you can use SMS marketing messaging to collect information from your customers and further refine both your tactics and your business.
Test your messages on A/B marketing groups to get real data on what techniques work and which ones flop. Experiment not just with message content but timing to see how your consumer segments engage, what has the highest click through rates, and other key performance indicators.
We all know that feedback is invaluable. Use SMS marketing to send surveys to get firsthand consumer input on service satisfaction, and consider offering incentives such as discounts for completing the survey. With SMS marketing you'll get an average response rate of 31% within an average time of 5 minutes. Try experimenting with survey timing to see what receives the most engagement.
The "Do's" and the "Please Don't's" of SMS Marketing
VOXOX's SMS messaging's measly 470 characters hold a lot of power. The quality of this text message can either win over some ambivalent customers, or drive away the most loyal ones. follow these guidelines to make sure that those 470 characters do the most for your business.
The "Do's"
Be Concise
Of course, you don't have much choice with the 470 character limit. But SMS marketing is not the place to try to get a lot of detailed information in one place. Include only the necessary information: who the sender is, your desired message, and a call to action. Save the flowery, flashy content for email.
Identify yourself at the beginning of the message so that your customer wastes no time in figuring out who the message is from and you continue to build brand recognition. This message is coming from a jumble of numbers, not a recognizable contact or email.
If they can't tell who you are at first glance they might just ignore the message. Additionally, since there are no subject lines in SMS marketing, make sure that the point you are trying to make is towards the top of the message so that people don't miss it when they skim.
Personalize It
When you are texting a customer, realize that your texts are showing up right next to their close friends' and family's texts. This is not the place for formalities!
Personalizing your company's text to your individual customer makes them feel valued and humanizes the exchange. The message feels more like a special offer from a friend than a mass message to a contact list. Keep it light and conversational, and avoid sounding too generic.
Include your customer's first name and mention customer activity if applicable, such as a recent purchase or an appointment reminder. You can further customize the message by segmenting your customer list so that customers receive messages relevant to them and their interests. Consider proximity marketing when applicable.
Personalized messages carry an air of exclusivity, even when they're not. Everyone likes to be in on the secret - make your customers feel special.
Include a Call to Action (CTA)
Make sure that there is a point behind your message. A clear, urgent call to action with an expiration date will motivate your base to engage with your business. What is the incentive? What are they getting out of this exchange?
If your customer does not feel that the exchange was valuable, they will unsubscribe and not only forget that you exist, but miss out on what you have to offer.
Use language such as "Click here" with a clear purpose for the action, whether it is to redeem a code, confirm or cancel an appointment, or anything in between. Note that branded links, while they use up more characters, achieve higher click through rates than short generic links because people trust them more.
Make Sure They Opted In
One of the perks of SMS marketing is that you are setting yourself apart from The Other Marketers in the sense that you're invited. The customer willingly subscribed to your messages because they like what you do, and they want to know more. They invited you into their personal space - don't abuse it!
Let's go back to that dinner party analogy. Your friend makes an incredible pie - you can't get enough. But no matter how much you love your friend and their pie, you're probably going to be annoyed if they show up with some unannounced.
Not only is getting an unsolicited advertisement sent directly to your text inbox annoying no matter how much you like the company and their service, it's illegal. We'll cover that later.
Be Different!
Modern communication can be incredibly noisy. From morning to night, our phones are buzzing with notifications from various social media sources and other applications. As more businesses recognize the benefits that SMS marketing software has to offer and start their campaigns, it's only going to get louder and louder.
How do you make sure your texts stand out enough to not be left on read? Get creative! Take the time and really put some thought into your messaging to show some personality. Remember, it is an actual real life human on the other side of the phone receiving these text messages.
Be the bearer of good news for your customers! Today's world is muddled with mixed, overwhelming and often negative messages. By approaching your text marketing campaign with a customer-first mindset, you can position your SMS messages to be the highlight of someone's day. And who doesn't want to be that?
There are several ways to be clever with your messaging to not only catch your customers' attention, but inspire them to engage and potentially convert. If you need a little extra help, however, some SMS marketing platforms will offer SMS marketing templates.
Helpful Blogs:
The "Please Don't's"
Confuse The Customer
If you confuse them, you lose them. While it may be tempting to squeeze more information into those 470 characters at the expense of logical message structure, dontcutcorners or txt w/ 2 much lingo!
The second you confuse someone, you lose their attention, and if you lose their attention, you lose their business. When in doubt, keep it simple and save the rest for email. Make sure you are only communicating what they need to know: who is contacting them, the core message, and call to action. Short, sweet, to the point.
Harass The Customer
There is a balance between making sure your company is top of mind, and harassing your customer to the point of no return. You're supposed to be setting yourself apart from SPAM - don't stoop to its level by texting customers multiple times per day just to remind them you exist, and don't text them at odd hours. Also, stop doing this to your ex.
Remember that the key with SMS marketing is utilizing the instant, direct delivery for a quick response. You lose the urgency if the message frequency is too high, and you just won't get a quick response during odd hours (unless it's to unsubscribe).
Again, let's think of your friend and their pie. You tell your friend "Feel free to come by with your pie whenever!" This does not mean you will be happy when they show up and ring your doorbell at 2am. It will also start to lose its appeal by the 7th offer this week. So please don't.
Do message your customers regularly so that you are top of mind, but let them know up front how often to expect messages. Identify optimal messaging times so that you catch them when you want them and when they'd actually want to hear from you. Overall, remember quality over quantity!
Break the Law
This is a good general life tip, but also applies to SMS marketing. Don't take your business down with you by being careless (or desperate) trying to up consumer engagement. Unfortunately, you have a lot to lose by not complying or being ignorant of regulations regarding SMS marketing.
Helpful Blog:
The Complete Guide to SMS Marketing Compliance
Verify compliance before gathering contacts and sending that first message or it could cost you some big bucks in court. When in doubt, double check!
First, customers must give businesses express written consent before you begin sending them automated promotional messages. For SMS marketing, this is usually done by opting in to receive these texts by: sending a keyword, entering a phone number into a form, or signing up in-person. In all of these scenarios, required legal terms are clearly spelled out.
When importing contacts from a list, you need to verify that even old contacts consented to receive SMS.
Your call to action to receive automated texts requires that customers agree to receive these messages, and you need to spell out that this is not a conditional arrangement.
Don't be shady! Tell them what kind of message content and frequency they're signing up for, as well as text messaging and data rates. Have the terms and conditions as well as privacy policy accessible.
Lastly, provide an option for them to unsubscribe. Some providers, like VoxDirect, do this automatically for you so that it's one less thing you have to worry about. No one likes to feel like they're backed into a corner, no matter how incredible your services are.
How to Get Started with Text Marketing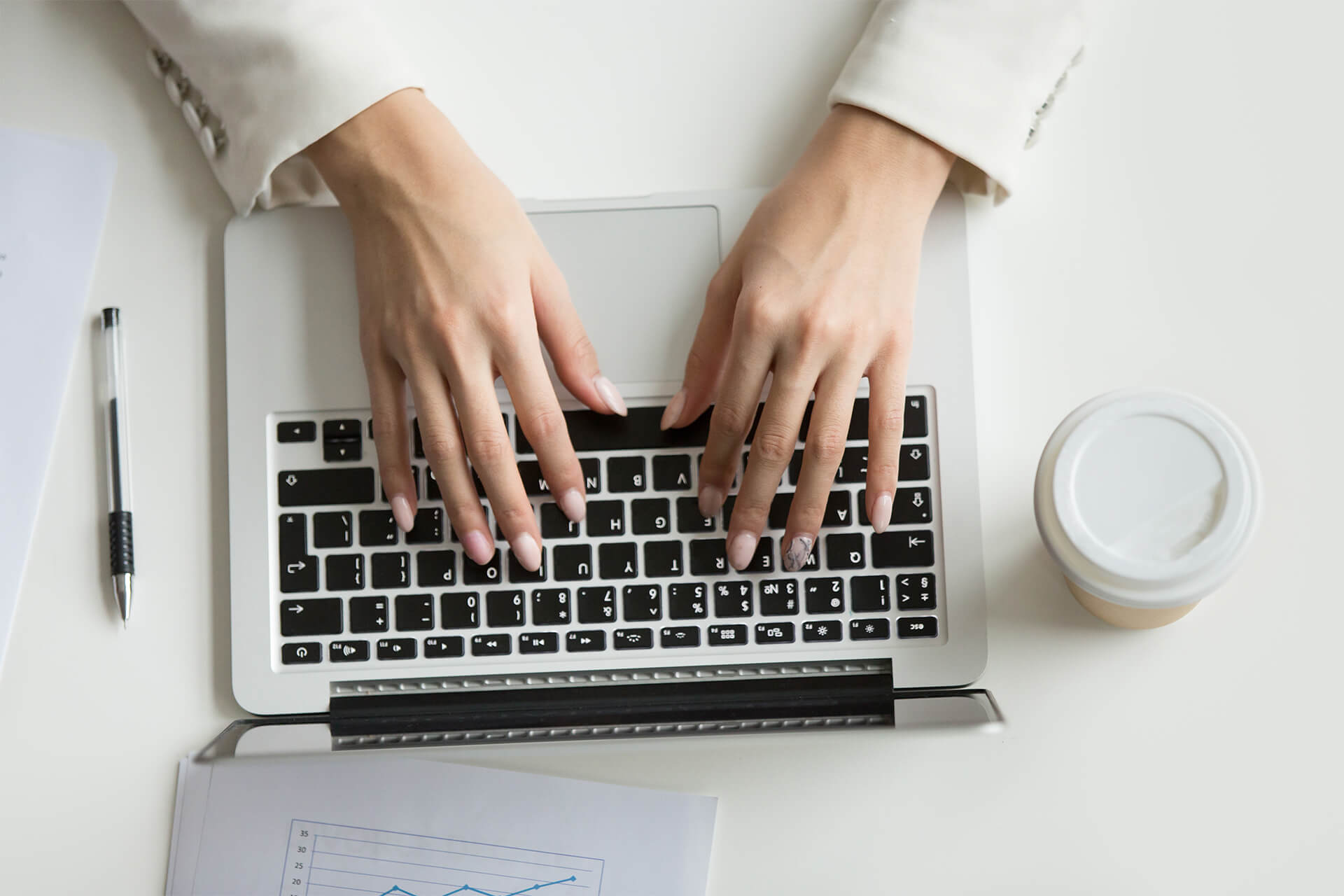 Sold on SMS? Don't waste another day missing out on everything SMS marketing has to offer for your business.
While SMS can be overwhelming, getting started is as simple as committing to 1% improvement every day. SMS is perfectly suited for businesses looking to improve existing business processes. It's as easy as providing an option to subscribe to your current communications tactics.
There are different SMS marketing platforms depending on your business model and objectives. Are you operating on a large scale and sending out 100,000 messages at a time, or do you want true two-way communication with customers? What kind of app integration do you need? Pricing will fluctuate based on the boxes you check.
Build a subscriber list in accordance with SMS regulations at different points of contact. Places to consider include your website, in-store, and in emails.
Measure SMS success in terms of unsubscriptions, redemption rates, and ROI.
Choosing the Right SMS Marketing Software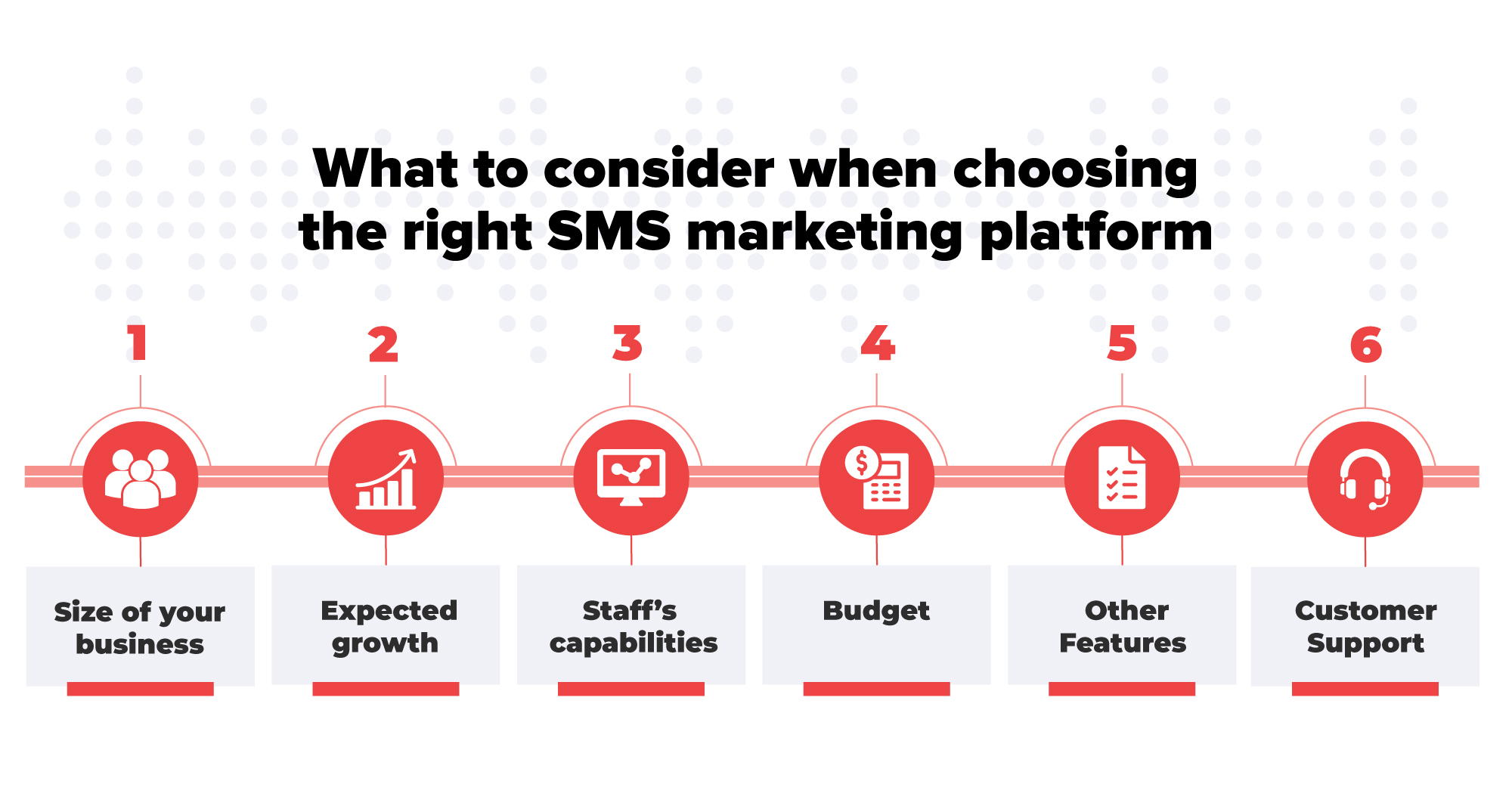 You have your strategy, now it's time to pick the right SMS marketing software. It can be overwhelming with all of the seemingly interchangeable services on the market. How complicated can sending your customers a text be?
Helpful Blog:
Turns out that the parameters of your business and goals will determine what software is most compatible with your needs. Here is a list of things to consider when choosing the right SMS marketing platform for your unique requirements.
1. Size of your business
First, how large is your business? Can one person realistically handle all SMS marketing communications? A start-up or small business might not require the same capabilities as an enterprise. While some SMS marketing platforms are overly complex, others offer a simplified software that can grow with your business.
2. Expected growth
What kind of growth are you expecting? You want to find an SMS marketing solution that can evolve with your business as your objectives change and help you reach those goals at an expedited pace.
3. Staff's capabilities
What is your staff's technological literacy? Take this into consideration when you estimate labor needs. For entrepreneurs and small businesses, you don't need anything incredibly sophisticated to reap the benefits of SMS marketing.
Choose an SMS marketing app that's easy to learn, so you can get a running start!
4. Budget
Balance all of the "just in case's" with your budget. Although you never know how your business will grow and change and what capabilities you will need in the future, you need to be realistic in your planning!
Choose an SMS marketing platform that offers competitive pricing. Some text marketing apps will offer bulk packages of SMS (and voice too!), as well as pay-as-you-go plans.
5. Other Features
Better conversations lead to better conversions. VoxDirect is your swiss army knife for calls, text messaging, SMS marketing, and automations so that whatever you need is right there.
6. Customer Support
It goes without saying that excellent customer service plays a major part in your success when navigating new software. When you're in the early stages first learning the ropes or if you experience a technical issue along the way, the last thing you need is a fussy customer support representative making you regret your decision to try something new.
To gain an understanding of an SMS marketing company's support capacity, test the waters early on! Speak with a representative, ask questions, and get a feel for how they treat their customers. The right SMS marketing company will help you take full advantage of the opportunities SMS marketing can provide.
The Bottom Line
We all want to do things on our own terms. Give consumers control over their marketing experience with SMS marketing and send the right message to the right people.
When done well, SMS marketing can rake in those returns and help optimize your business-consumer interactions, leaving everyone happy.
VOXOX is your answer to small business phone and SMS marketing solutions. Click HERE to learn more about how VOXOX can empower you!
DON'T MISS THE LATEST
Get updates in your inbox