How to Convert Your Instagram Followers to Customers: 2021 Guide for Entrepreneurs, Start-Ups, and Small Businesses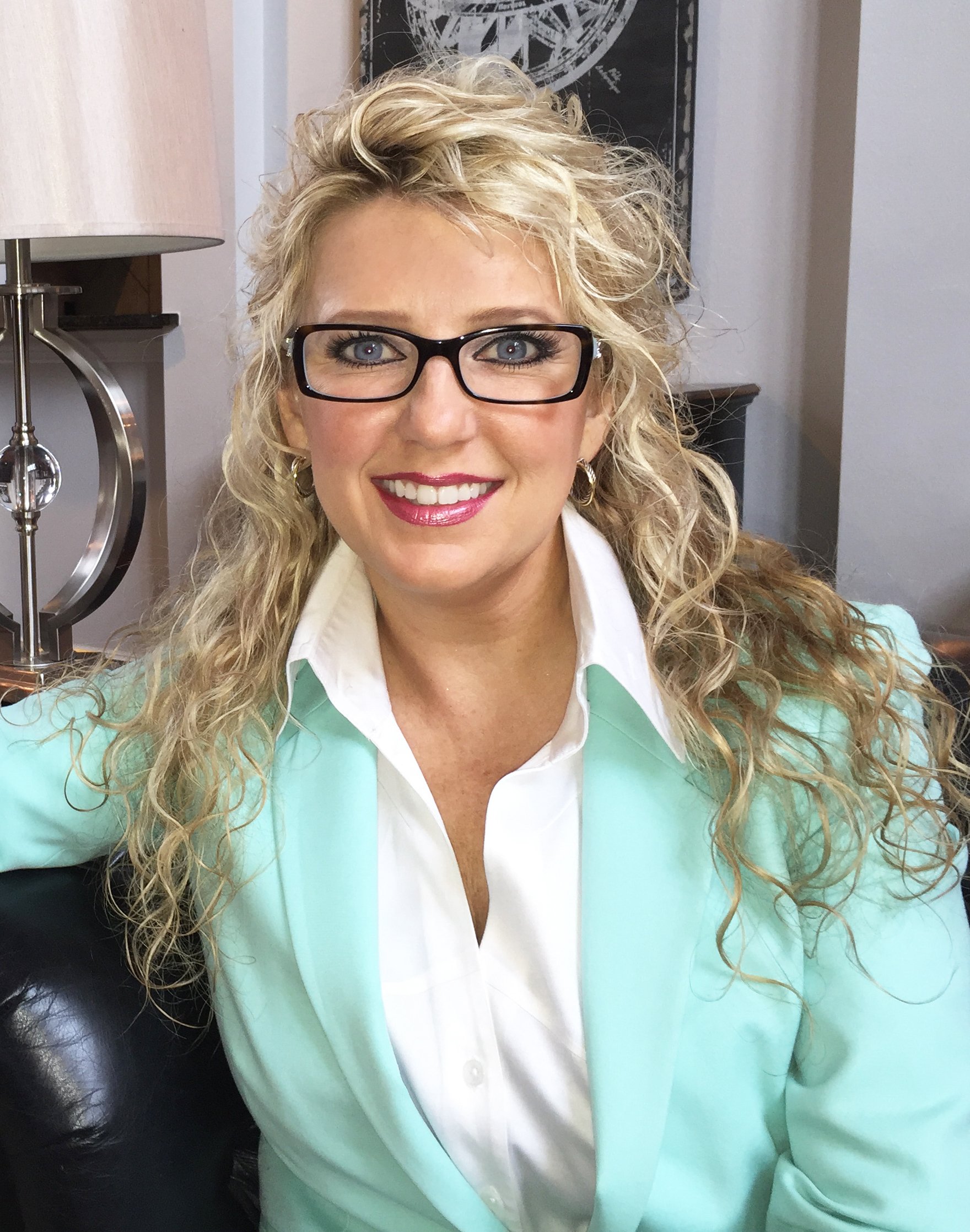 Written by Staci Wallace
|

August 17, 2021
|
15 minute read
Learn actionable tips for how to convert your Instagram followers into customers. This guide is your playbook for taking the following you've built on social media and converting it into a loyal customer base with SMS marketing solutions!
Heart and soul, time and dedication, confidence and some ultra vibey filters! These are just some of the things you need to build a community on social media these days. If you ask anyone with millions of followers on Instagram what the secret is to real growth, they'll tell you it's all about real engagement.
With that in mind, you pour your energy into making content that best represents you and/or your business. You put in the extra effort to study your insights to determine the best time of day – down to the very minute – to post your content in order to be seen by the most people. You respond to each and every comment, question and fire emoji! 🔥
With every hashtag, question box, giveaway and little blue checkmark, you've worked hard to master the art of social media marketing and carve out a special, "you-sized" space on these overly saturated platforms. (We see you!)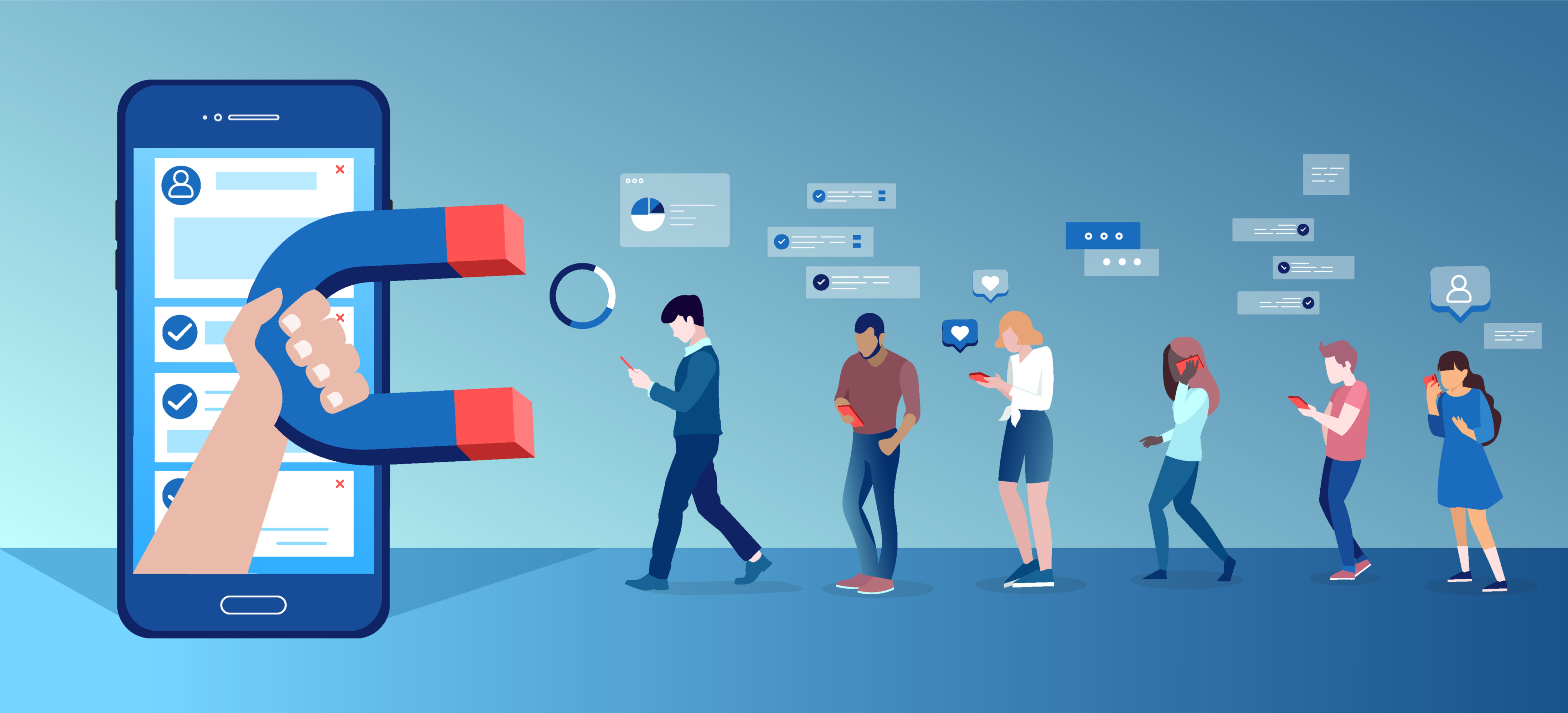 But while your following starts to grow exponentially, you can't help but notice your sales aren't increasing with the same velocity. You find yourself wondering…
How do I turn my followers into actual paying customers?
Well, we're here to tell you social media is only the tip of the iceberg when it comes to real engagement.
In this complete guide, we're going to show you how to channel all of that hard work you've dedicated to growing your social media following and put it into building a devoted customer base to drive revenue and accelerate the growth of your business. Read on to learn how to convert your Instagram followers into customers and turn social media into sales! Cha-ching! 🔥
3 Major Problems with Social Media
Social media platforms provide a space for you to showcase your products, services and content while developing your brand image and company culture. And if your target audience is made up of primarily millennials and Gen Z'ers, social media is where these consumers are spending hours of their day – scrolling, shopping, connecting with friends, and sharing all of their likes and dislikes about, well, everything.
So while it is essential to every business's marketing strategy to maintain an active presence on social media, it is equally (if not more) important to put an additional strategy in place to make the most out of all the hard work that goes into building this community. For many micro to small businesses, having a large following on Instagram doesn't always correlate with having a consistent influx of sales.
Now, we don't want to rag on social media apps too hard… but there's a reason why it's so difficult to generate sales from just your Instagram following alone. That's because it's designed that way!
Here are some of the problems that small businesses face with social media:
1. Limited Visibility to Your Audience
Once upon a time, the wonderful world of Instagram was simple. Our feeds were set up in a straightforward reverse-chronological order and all was fair in taps and likes.
But in recent years, things have changed. You may have noticed from scrolling through your own feed that you only see content from the same 20 to 30 accounts. Yet, your following list consists of 100s or even 1000s of your friends, family members, favorite brands and celebrity crushes.

This is true for your target audience as well, and unfortunately, it can mean your content is getting limited visibility to potential customers. Instagram's recent switch to curated content feeds has caused brands to see major dips in their organic reach and significant drops in their engagement rates.

The updated Instagram algorithm determines what posts end up in your feed and your customers' feeds based on a long grocery list of behaviors, including the following:
Interest

Your customers' potential interest in content is based on engagement with similar content.
Timelines

Newer posts are prioritized over older posts.

Relationship
Posts that your customers interact with the most are prioritized.
Frequency & Usage

How often and how much time your customers spend on Instagram influences the top posts in their feeds.

Following

The number of people your customers follow affects what they see. If they follow a large number of accounts, they may see less content from any one account.
All of these factors come into play and affect the visibility of your content to your audience. The algorithm can tell who your customers care most about by evaluating how often they interact with posts and the type of engagement.
Helpful Blog:
How to Prevent Your Business from Getting Censored on Social Media
Shares and comments tell the algorithm to prioritize these accounts in your customers' feed. (This is why it's so important to post consistently and make sure your content encourages engagement like this.)
But no matter how often you post, how many likes you get, or how many contests you run, the algorithm doesn't always get it right. Plus, it's always changing! One week your notifications are blowing up with likes, comments, shares, and love; the next week… crickets! The algorithm is not only complex and tricky to hack, but it's as fickle as the CDC's stance on wearing face masks.
2. Lack of Control Over Who Sees Your Content
In addition to limited visibility, you also have limited control. The algorithm dictates who, what, when, why, and how your content is digested by your following.
Your engagement rates are at the mercy of this dreaded algorithm. You can look at your lovely list of followers, but you have zero control over this list.
What CAN you do with your Instagram following list? Well, you can message individual followers, but this isn't scalable and can also come off a little scammy. Customers aren't used to receiving messages directly from businesses on Instagram, so you're taking the risk of leaving a bad taste in their mouth.
You could create group chats, but this can take hours of your time to go through and add each individual account to the group message. And not to mention, your followers will not be too thrilled with this tactic either… trust us.
There is a way to have COMPLETE CONTROL over your list of followers and explode your follower to lead conversion rate. But we'll get into that later ;) Or just click here to skip ahead to that part.
3. Having Your Data Tracked, Collected and Shared
It's no secret that social media platforms like Instagram and its parent company Facebook track and collect your data and your customers' data. They do this for a few reasons:
To personalize the user experience on the platform
To detect suspicious log-in attempts
To identify bugs in their codes
To discover features nobody uses (so they can nix them)
To determine which ads to show you
While Instagram doesn't sell your business's or your customers' information, it does share general demographic info with advertisers, vendors, third-party partners, measurement partners, researchers and more for the purpose of discovery.
What's the issue with this? It all ties back to the lack of control over your following. To build a true and loyal brand following, it's all about trust. What if we told you there's a WAYYY better alternative to connecting with your customers that guarantees privacy and generates authentic trust between you and your customer base? Sounds like a win-win, right? Keep reading!
How to Outsmart the Instagram Algorithm
Now, we could go on to give you a list of tips to "hack" the Instagram algorithm to make sure your content is seen by your potential customers. We could tell you how often to post reels or stories, how to optimize your content to generate more likes and follows, or how to identify the best time of day to post to ensure your content reaches your target audience. Blah, blah, blah.
But the truth is, you'll never really beat the algo as it is constantly changing. You'll never have FULL authority over your following unless you start thinking beyond the limitations of social media. You'll never generate that real engagement we mentioned above, the kind that drives your follower-to-customer conversion rates through the roof!
If you're looking for a way to REALLY outsmart the Instagram algorithm, take control of your following and generate that REAL engagement and REAL revenue, then you're in the right place. Read on to learn how!
Start turning your followers into customers in under a week with this easy how-to guide:

How to Convert Followers into Customers with SMS Marketing
So, now that you understand how limiting it can be to place the control of your customer base in the hands of Instagram's wonky algorithm, let's dig into how you can think outside the box and really connect with your contacts.
Meet your new best friend: SMS marketing.
SMS marketing, or text message marketing, is a strategy that uses texting to communicate offers, reminders, or other content to your customer base. It is a way to engage customers instantly and directly. Plus, it's how your customers actually prefer to be contacted.
Just check out these crazy stats about SMS marketing in 2021:
And these stats about texting in general…
SMS marketing is transforming the way that businesses communicate with customers. And it makes total sense.
Think about it. Do you know anyone that leaves the house without their cell phone? Not a chance.
Text marketing allows businesses to deliver a message straight to their customers' inboxes to generate a more authentic form of communication. These texts can include discounts, promotions, updates about their order, important reminders about an upcoming event or appointment, alerts about a product coming back in stock, or other creative messaging to engage customers and leave them saying WOW.
And best of all, SMS marketing helps businesses turn your social media following into actual sales. How? Let us explain.
How SMS Marketing Helps Businesses Convert Social Media into Sales
We talked a lot about the negative aspects of using social media to generate sales, but let's revisit the benefits. It is no doubt that Instagram and other social platforms are a way to build a following, show off your brand's personality and get in front of your target audience.
Once you've established your community on social media, you can then use SMS marketing to start really connecting with them, build stronger relationships, and deliver even more effective content that helps them convert into paying customers.
Think of it this way: if your Instagram profile is the rock n' roll concert, SMS marketing is the backstage pass!
You can use social media to put on a kickass show to attract your followers. Then use text marketing to really WOW them, win them over, and turn them into forever fans.
Here is a list of ways that SMS marketing solves all of the challenges that come with social media:
You own your contact list!
As we mentioned above, Instagram limits you in the way that you can contact your following. With an SMS marketing service, you are in complete control and have full ownership of your contact list.
Text marketing platforms allow you to segment your SMS subscribers based on their location, age, interests or other key characteristics. Create as many subscriber lists as you need to build unique campaigns. This allows you to personalize your messaging and customize the experience to specific groups.
Control who sees your content!
While social media apps and their hot-and-cold algorithms hold all the power over who can see your content, SMS marketing means YOU decide the who, the when, the what, the why, the how and all of the above!
You can set up automated drip campaigns to keep consistent engagement with your customers over time or send out a single blast text message to all of your contacts (or a specific group of customers) at once to notify them of a special event, sale, or other updates.
Reach your customers instantly, any time of the day
Instagram doesn't alert your followers when you've posted a photo, reel or shared something on your story unless they've turned on push notifications for your account (which we hate to break it to you, but that isn't likely). Depending on the demographic of your target audience, there might only be one or two windows of time throughout the day that your social media content will be seen.
With SMS marketing, you don't have to wait for a potential customer to open up an app in their downtime. Text marketing delivers your message straight to your customers' cell phones just like a normal text message at any time of the day (though we don't recommend setting up your campaigns for the middle of the night), so they're notified instantly and engage with your content within minutes!
Authentic, private one-to-one communication
SMS marketing allows your customers to communicate with your business one on one and without the interference of ads or fear of information being shared with third parties. Generate authentic conversations that drive genuine engagement.
Two-way texting enables customers to contact your business directly in a way that feels natural to them. The modern consumer prefers texting over any other form of communication. Surprisingly enough, however, 65% of businesses today are still not using SMS marketing.
But we don't expect that number to remain that high for very long! By getting started with SMS marketing today, you can be ahead of the curve before your competitors hear about this best-kept secret.
Like we said before, social media works best for building your brand image, growing a following, and posting entertaining or educational content. All super important things for a growing business. SMS marketing takes it a step further.
SMS marketing helps you engage your followers in creative ways, incentivize them with discounts, promos, and exclusive content, enable them to contact you in an easier, more convenient manner, and deliver good news that puts a smile on their face and WOWs them into becoming loyal advocates for your brand.
But that's not all. SMS marketing gives you the tools to think even BIGGER. Text marketing platforms, like VOXOX, are growing more and more advanced by the minute.

You've probably heard of a little something called artificial intelligence. And as a small business owner, you're probably thinking to yourself… yeah right, like I can afford something like that with my small fry budget. Or yeah right, like I have the time to learn some fancy-schmancy software…
Well, we've got news for you.
SMS marketing is your opportunity to utilize AI in a way that's affordable, easy to manage and EFFECTIVE in saving you time and resources while pouring rocket fuel on your engagement efforts and blasting off your follower-to-lead conversion rates
How?
Well, AI automation paired with SMS gives you the tools to set up powerful marketing campaigns that you can create once, then sit back and watch them do all the work for you. Set-it-and-forget it drip campaigns keep your audience engaged and continuously grow your customer base over time, while you focus your efforts on other revenue-driving activities.
Plus, text marketing platforms like VOXOX also offer AI-powered voice automation, equipped with virtual receptionists. Virtual receptionists are designed to answer your calls when you're busy, so you'll never miss an opportunity.
Helpful Blog:
A Guide to AI for Small Business Marketing and Customer Support
In other words, AI-enabled voice and text marketing platforms allow you to multiply yourself and your efforts, so you can do the work of a full marketing team all on your own – without hiring extra help or paying for an expensive, complex, fancy-schmancy software.
Can your social media platform do that? I don't think so.
5 Steps to Turn Your Followers into Customers
We've covered a lot of ground so far about why you should start thinking beyond your social media marketing strategy and why SMS marketing is the bee's knees. Now without further ado, here is how you can turn your Instagram followers into actual paying customers (ones that go on to share on their own social media just how amazing your brand is)!
If you follow these steps, you will be guaranteed to not only turn your social media into sales but transform your business into a money-making machine.
1. Choose the right SMS marketing platform
First things first, find an SMS marketing platform that works for your business. Things to consider when choosing a text marketing partner are the price, scalability, available features, ease of use, and the customer support offered by the company.
Determine your budget. SMS marketing is quickly becoming one of the most important strategies in the modern business landscape. In 2020 alone, nearly 50 million consumers opted in to receive SMS messages from businesses, and retailers increased their SMS marketing by 56%. That's a clear indicator that SMS marketing is key in this day and age.
Helpful Blog:
How to Choose the Right SMS Provider
With that being said, a lot of SMS marketing platforms are overpriced and overly complex. Figure out what you need and then start comparing different platforms to find the platform that fits your needs and your budget.
You also want to find a platform that will grow with your business as your needs evolve. What features do they offer? Can you start with a simpler package and add on as you grow? How many text messages can you send? Does the platform offer voice automation too? All important questions to ask yourself and research to find the answers.
The other key factor to look out for is ease of use. You shouldn't have to be a tech guru to use SMS marketing software. Find a platform that's simple, streamlined and that will allow you to quickly get started and see success right off the bat.
Even the easiest software may come with a little learning curve. That's why it's important that the SMS marketing service you choose also provides high level, white glove customer support. It's nice to have a partner by your side to help you make the most out of the service!
Once you've decided on a platform, you'll be able to get your business phone number and start building your subscriber lists.
2. Create a social media strategy to gain subscribers
With the right SMS marketing platform in place, it's time to gain some subscribers. This is where social media will come into play. You'll want to develop a strategic social media campaign that encourages your followers to opt-in to receive messages from you.
Time to get creative! Start using your posts to notify your followers that they can now text you to receive special discounts, updates, and other awesome deals. Add your phone number to your Instagram bio, and make sure it's included in every caption, story, and reel. Spread the news like wildfire!
Helpful Blog:
Facebook to Text Marketing: Convert Your Social Media Followers Into SMS Subscribers
Combine your social media and text marketing strategies. Reach out to brand ambassadors and popular influencers to help you in your effort to build your subscriber lists. One way to do this is to let them choose a unique keyword that customers can text to your number to receive an exclusive discount.
Try a giveaway contest! You can't go wrong with free stuff. ;) Encourage your followers to enter the giveaway by texting a special 5 to 6 letter code to your number.
Helpful Blog:
Building Your SMS Marketing List: How to Reach Your First 100 Subscribers
3. Build your text marketing campaign
While you're thinking of the right way to use your social media platforms to gain subscribers, you'll want to make sure you have your SMS ducks in a row too. Let's learn the basics of text marketing strategies.
The recipe for an effective SMS marketing campaign requires a splash of creativity, a handful of exciting incentives and a heavy-handed serving of consistency. Luckily, SMS marketing platforms make it easy for you with AI-powered automated features, like blast texting and drip campaigns.
First things first, you're going to want to choose a keyword. This is typically a 5 to 6 letter word – one that relates to your business, industry or the campaign in general. For example, Sandra, who sells baked goods on the corner of Happiness St. and Success Ave, might use the keyword "CAKES". ;)
Helpful Blog:
How to Set Up a Text Marketing Campaign: The Beginner's Guide
Next, you'll want to decide what you want your customers to do and what you plan to offer them in return. Your initial request might be for your audience to simply sign up to receive texts. And in return, you might offer a 10% discount, free trial, or exclusive invite to an upcoming webinar. Incentives make your customers feel special and feel more inclined to opt-in to receive your texts.
Utilize automated drip campaigns, so you can connect with your subscribers on a continued basis. This way you only have to set up your campaign once and it will keep your customers engaged on your behalf, so you can focus your energy on gaining more subscribers and managing other activities that require your full attention.
As you continue to grow your list and expand your campaign, keep trying different tactics to see what works best. SMS marketing platforms with AI capabilities enable you to track your customers' behaviors to understand what they like and what they don't like.
4. Segment your subscriber lists
Another key to turning your followers into customers is audience segmentation. As you begin racking up subscribers, it's important to segment your customers into specific lists based on certain criteria such as location, age, interests, and other aspects that pertain to your business. Segmenting your audience helps you personalize your messaging, develop more effective campaigns and increase click-through rates.
Helpful Blog:
Segmenting Your Lists: A Guide to Text Marketing Segmentation
Segmentation is simple when you use a platform that offers keyword list building. Gone are the days of having to drop your card in a fishbowl in order to create a list for events, networking, marketing and other forms of customer engagement.
With SMS segmentation, you can simply tell your prospect to text a keyword like "FREEDOM" to your business number and it will automatically add them to your "freedom" list.
Want to have a different list for another group or event? No worries. Choose a different keyword and BAM! Another list is created instantly. You can create as many segmented lists as you like when you find a platform that offers a keyword service. Then, you can market to that specific group or list with valuable information, specials, notifications or alerts that allow you to give your multiple lists valuable content that they might be looking for, or that would speak to their specific needs.
5. Repeat, repeat, repeat!
Keep it up! Stay active on social media → blast your text campaigns to your following → segment your customers and keep the creativity flowing with powerful text marketing campaigns that convert your followers into customers and leave them saying WOW this is SO cool!
Frequently Asked Questions About SMS Marketing
At this point, we're guessing you're absolutely, head-over-heels, 100% convinced that SMS marketing is the way to turn your social media into sales. But just in case you have a few more questions, we figured we would take a moment to answer those for you. Here are some of the most frequently asked questions about SMS marketing:
Is SMS marketing legal?
Yes! But there is one very important factor: they MUST provide consent and opt-in to receive text messages from your business. SMS is regulated under US law. To read more about these fancy regulations, follow the link below.
Helpful Blog:
The Complete Guide to SMS Compliance
Is SMS marketing effective?
Yes! SMS marketing boasts a 98% open rate, 45% response rate, and a 36% click-through rate.
What is the best text marketing service?
We might be a bit biased, but if you're looking for affordability, scalability, simplicity and a white-glove customer support experience – VOXOX is all of that and so much more! VOXOX has helped thousands of small businesses increase their productivity and revenue and transform their businesses overnight. So, yeah we'll say it – VOXOX is THE best text marketing service on the market!
Start Gaining ACTUAL Paying Customers from Instagram Today
Well, there you have it, folks. If you're looking for a straight answer to the question, "How do I turn my followers into customers?"... It's simple: start using SMS marketing. Your following might be in the thousands, but until you take over control of your contact lists and implement an effective marketing strategy like SMS, your sales will continue to fall flat.
Say goodbye to ever-changing algorithms, limited visibility to your audience, poor engagement rates and lousy sales numbers. Say hello to SMS marketing to start generating REAL engagement!
We'd love to show you how to start converting followers into customers.
DON'T MISS THE LATEST
Get updates in your inbox