How to Grow Your SMS Text Marketing List and Retain Subscribers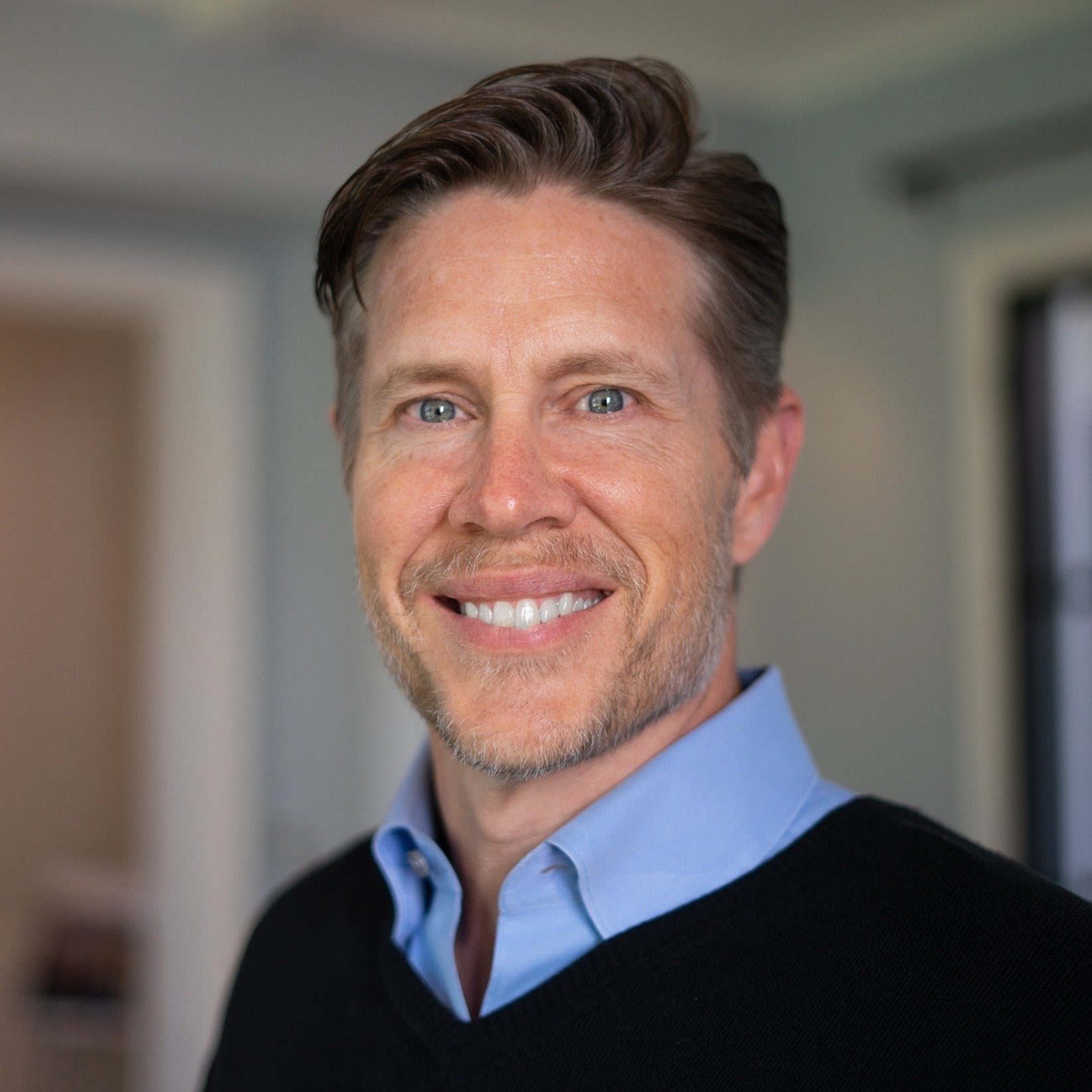 Written by Larry Wallace
|

July 22, 2021
|
14 minute read
In SMS marketing, your list size is everything. This article will give you actionable tips to optimize your SMS text marketing list growth and build effective SMS marketing campaigns that keep 'em coming back for more.
SMS marketing is now one of the most effective and fastest growing marketing avenues for micro, small and large-scale businesses alike, – and for good reason. Over 98% of all text messages are opened, and the average conversion rate is an astonishing 14%. But to take advantage of these benefits, you must first establish your SMS text marketing list!
Your List is Your Gold
What small business owner doesn't want more leads, more customers, and more sales? But when the market is loud with so many competitors, how does your branding message get heard? How do you stand out and stay top-of-mind in a very crowded market?
Helpful Blog:

How to Reach Your First 100 Subscribers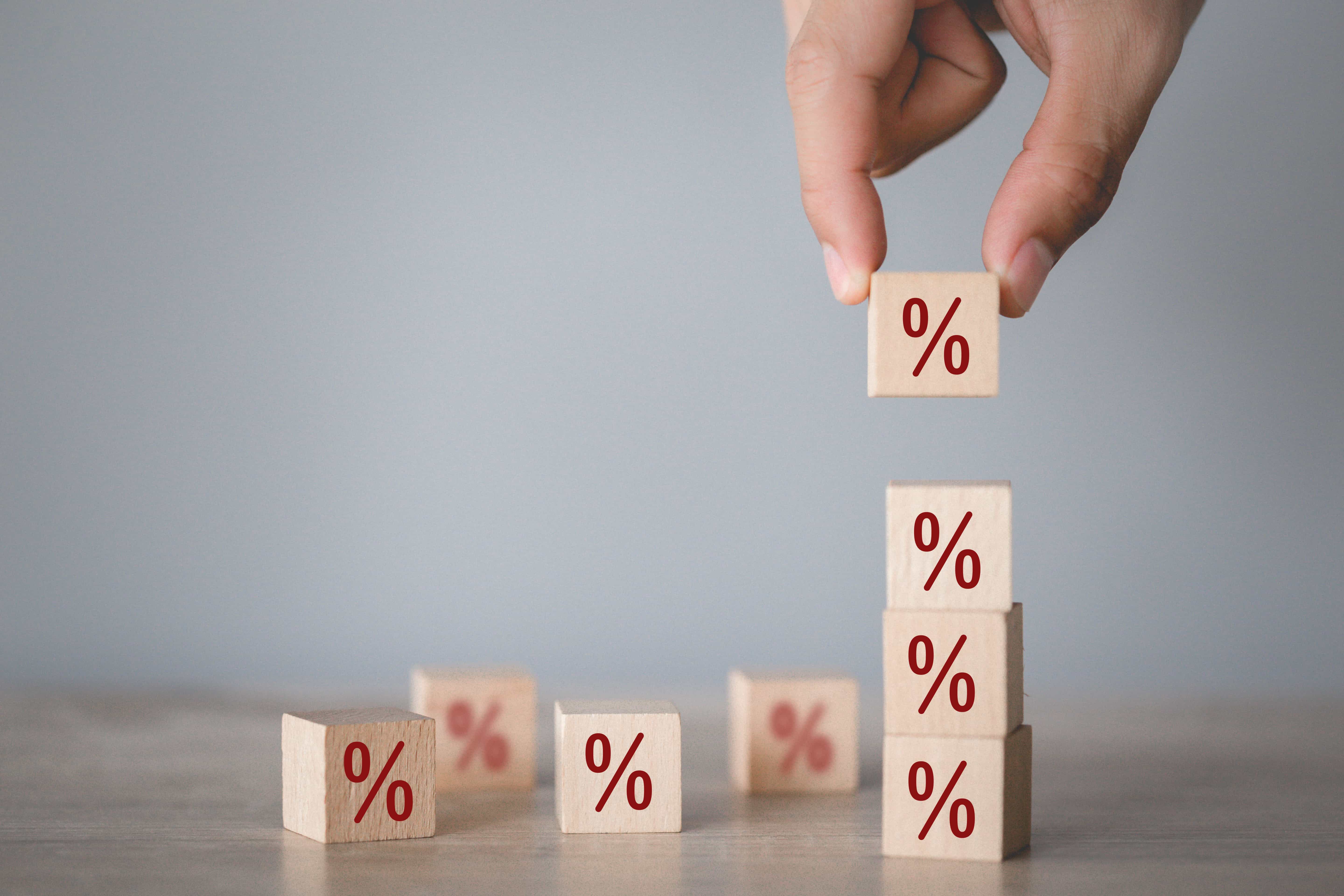 This article has been written to help you build your list, automate your message and save time on tactical marketing through automations so you can get back to doing what you love...building your business and connecting with your customers!
What is SMS subscription?
SMS subscriptions describe the opt-in of a potential customer or client into an SMS marketing campaign. When a consumer subscribes to an SMS campaign, they are saying YES to receiving text messages to their mobile device, which might include marketing material, promotions, discounts, appointment reminders, and other updates.
---
How Do I Create an SMS Text Marketing List?
1. Use AI-Powered SMS Automation
Artificial intelligence for small business can be a game changer for your marketing activities. The best marketers around the world are using AI for small businesses in order to improve customer support, automate messaging and increase value to the end user.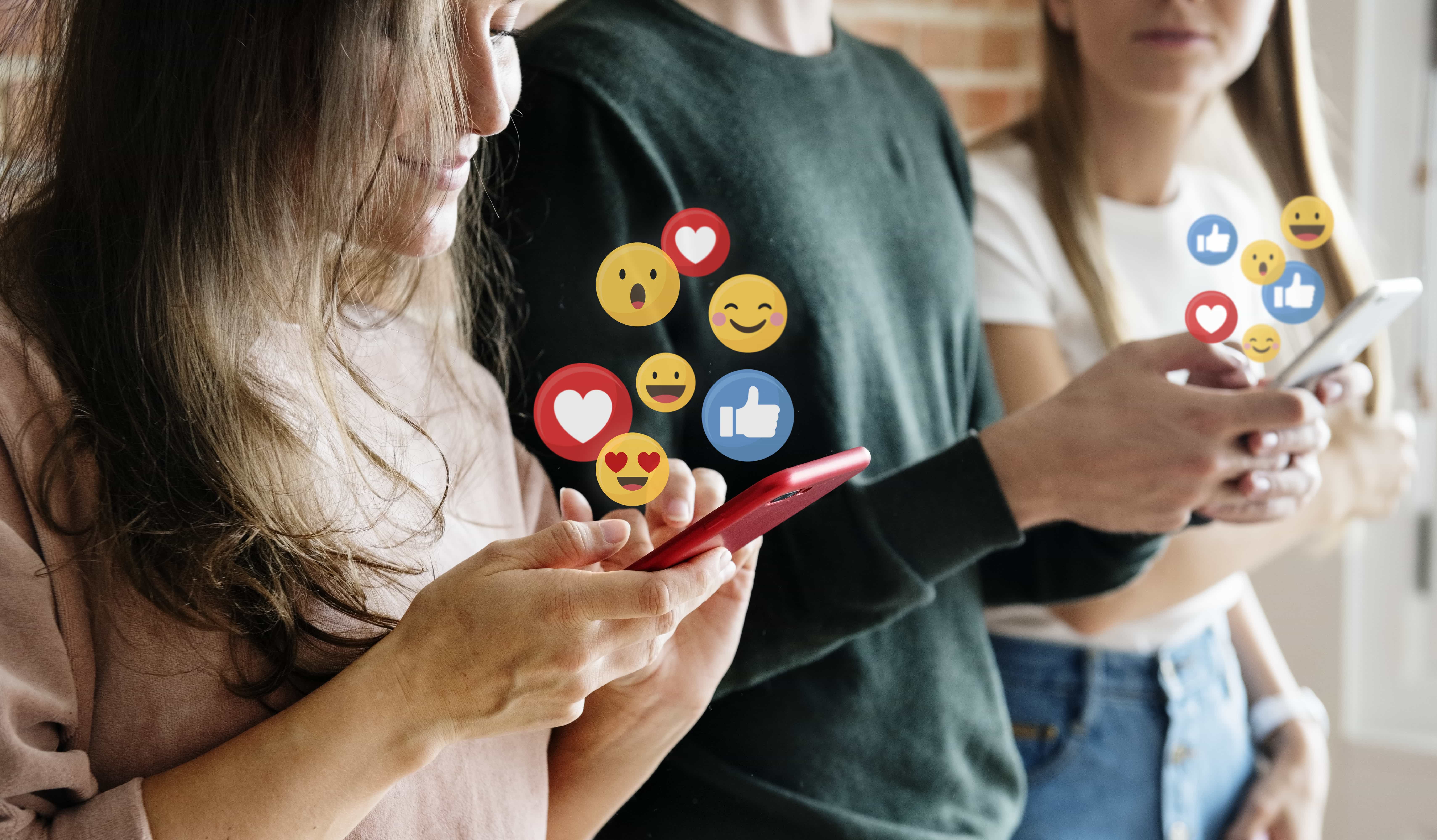 But what many people don't recognize is that AI-powered SMS marketing also has the potential to increase your SMS subscriber list, create excitement in your customer base, and reduce churn so your happy customers stay...HAPPY.
How to use AI to WOW your customers:
No one wants to have generic messages sent to their phone or random marketing emails sent to their inbox. Taking the time to craft highly personalized SMS campaigns is key to your marketing success. With automated messaging, you can ensure that the messages you send are well thought out, appropriate, and relevant to your customers.
With tracking and analytics, AI can allow you to better predict customer behavior. You can also use data to better understand your customers and their needs- resulting in more ROI for your small business.
More efficient use of human resources.
With VOXOX's 5G-AI communication platform, you have access to features such as the auto-response tool that triggers a reply automatically based on a set list of words.
Blast messages can be sent with local numbers instantly with automated keywords that reply with a text - saving you time while communicating with your list more efficiently. This frees up your day so you can focus on other areas of your small business!
More relevant content curation and creation.
With segmentation and keyword-centric lists, you can send more relevant content to the specific people on each list you are creating. Have a list of football fans that have joined your Fantasy Football list?
They probably don't want to hear about the latest sale at your flower shop. Give each list what they need and in a language that leaves them wanting more.
Don't have the budget to hire a big marketing team? By leveraging technology, your AI-powered VOXOX SMS marketing platform can do the work of 2-3 people. Tools like Automated Responses and Virtual Assistants can undeniably save you time and money!
These are just a few of the advantages that small businesses can get when they use an AI-SMS marketing platform. AI is constantly changing and evolving, and working with a future-forward SMS partner like VOXOX can make sure you're using it to your best advantage.
Helpful Blog:
2. Get Explicit Consent by Making Sure Subscribers Opt in Properly.
Seriously. Get. Explicit. Consent.
That means no list-buying. No tricks. You have to get explicit consent from consumers to put them on your SMS text marketing list and send them messages.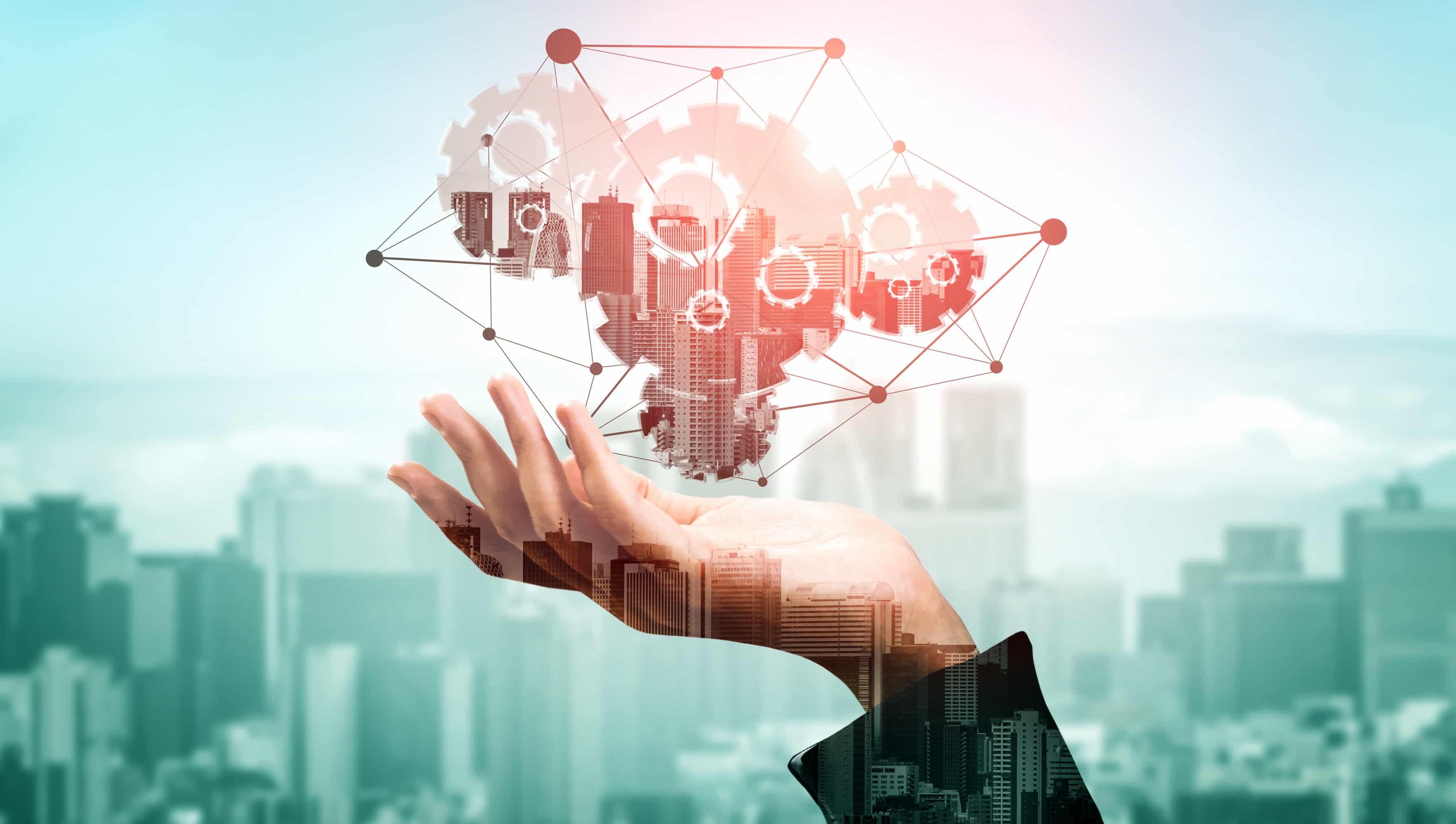 This isn't just about SMS marketing best practices (although that certainly is a huge factor). Randomly spamming consumers isn't even legal in most places!
You have to research the texting regulations in your region. For instance, in the United States, The Telephone Consumer Protection Act (TCPA) has laws for businesses to follow when obtaining your contacts or sending out text messages.
The TCPA requires explicit prior consent before sending individuals text messages. This even applies with organizations that have an existing relationship with their individual and already have their phone number.
Other legal requirements are:
For further information on SMS compliance, check this blog out!
Now that the legal requirements are out of the way, let's talk about the best ways to get that "opt-in".
Making sure subscribers opt in the right way is the key way for SMS marketing to work. This prevents texts from getting to the wrong audience. Let's say you have a clothing store with mens, women's, and children's clothes.
You wouldn't want to send a baby clothes sale to a single teenage male! If you do that, you risk being blocked, alienated, or the male not thinking of your store for his next clothing purchase.
A single text can be costly when not optimized for your audience. Properly opting in ensures that you know who to send what texts to, thus increasing ROI while reducing list churn.
You may be wondering what to do if your customers don't want to opt-in. It may be disappointing, even, when you don't see hoards of clients joining your SMS text marketing list.
Keep in mind that this is just fine. You will save valuable time and marketing dollars by sending your messages only to people who want to see them. A smaller, but highly targeted sms text marketing list is worth much more than a larger sms subscriber list of people who don't care about your brand or want your services or products.
3. Offer Irresistible Incentives for Joining Your SMS Text Marketing List
One of the best ways to get customers to subscribe to your SMS list is by giving them a great incentive to subscribe. Giving them an offer they can't refuse, such as a discount or a free product is a great way to get them on your list.
Running a campaign with a simple opt-in, such as texting a short code to a number, is a great way to get people to easily opt in for their incentive.
Helpful Blog:
How to Set Up a Text Marketing Campaign
Aren't convinced or don't want to give away free stuff? Companies that offer an incentive grow exponentially faster than ones who don't. One company offered a coupon with a 57% redemption rate.
And, customers who redeemed the offer spent an average of 500% more than customers who didn't. Not only that, but they were able to get $196,101 in new sales from the first month of promotion alone. Cha-ching!
4. Capture Mobile Numbers in Your Physical or Online Store
Stay compliant while growing your list by getting mobile numbers from your storefront or online website. Paired with an incentive this is super effective!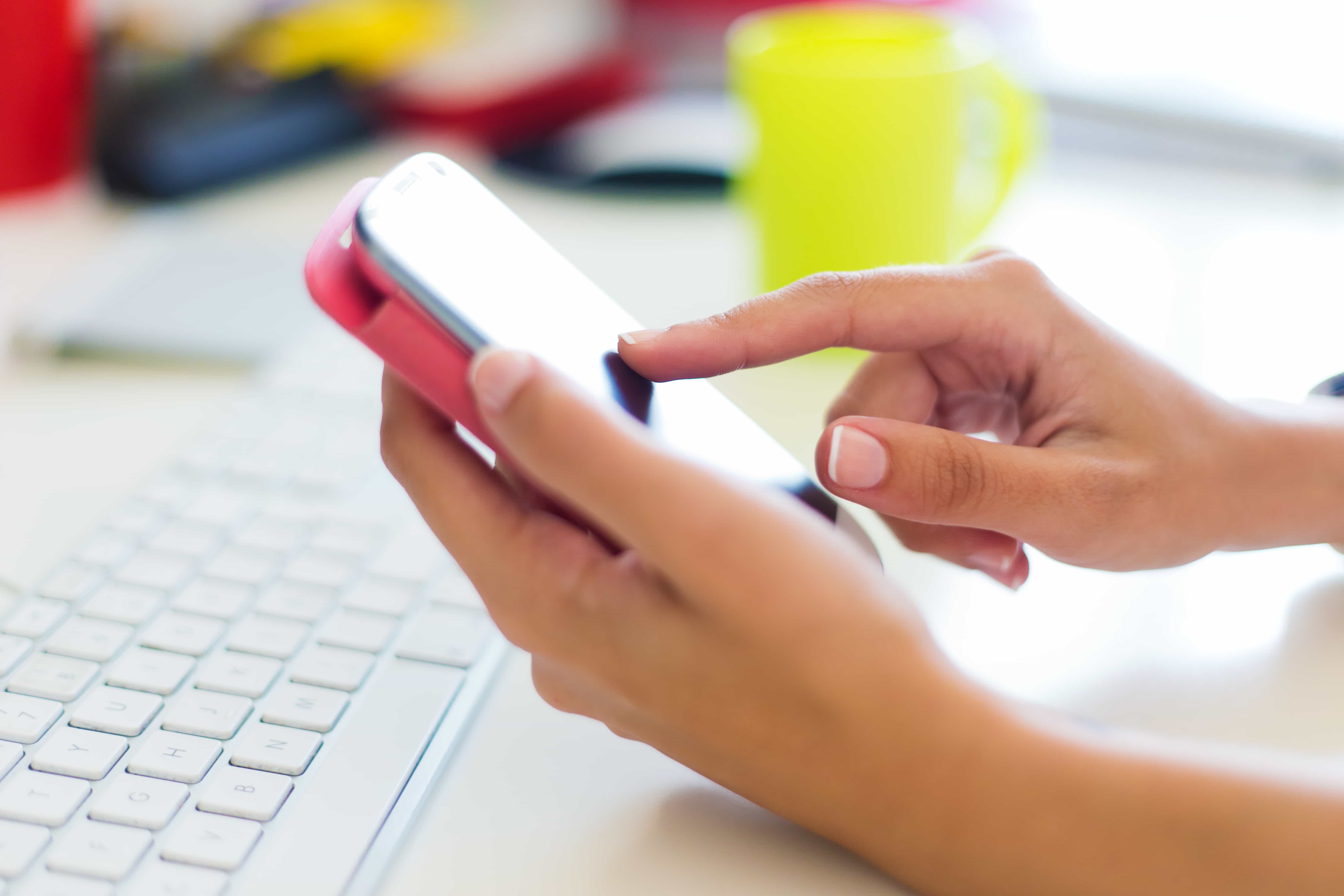 For instance, if you run a child's clothing store, you can offer a rewards membership or a discount off of their next purchase in exchange for opting in. Your POS system might even offer this, making check out super easy.
This is a great way to not only build your SMS text marketing list, but to get repeat business! Customers love going to stores that offer incentives for shopping. After all, who doesn't love a good deal?
Add an SMS Signup Option During your Online Checkout
Offer an incentive along with a check box that allows for updates via text messages, along with the terms and conditions as to what the customer can expect from you.
Reassure them that you only want to send offers, updates, or exclusive rewards and that you won't sell their info. Trust goes a long way in permission based online marketing!
Promote Your SMS Text Marketing List on Your Website
Your website is your 24/7 salesperson. It's up when you aren't, so it's the perfect tool to promote your SMS subscription list.
You can use popup forms or visual banners to attract visitors and show them the value of signing up. You can give them an irresistible offer for signing up, which increases their incentive to do so.
Your website is your 24/7 salesperson. It's up when you aren't, so it's the perfect tool to promote your SMS subscription list.
You can use popup forms or visual banners to attract visitors and show them the value of signing up. You can give them an irresistible offer for signing up, which increases their incentive to do so.
5. Ask Subscribers for Referrals
Another great way to build your list is to ask subscribers for referrals. You can even offer a discount or some other incentive for the referral. This will not only encourage others to share your info, thus growing your list- but is a great way to make more sales since people love a good discount.
6. Be Upfront About Your Terms and Conditions
We've already discussed the legal aspect, but terms and conditions also serve another purpose. No one likes feeling like they are being taken advantage of. Being upfront and honest about what your customers can expect for you will create more brand trust.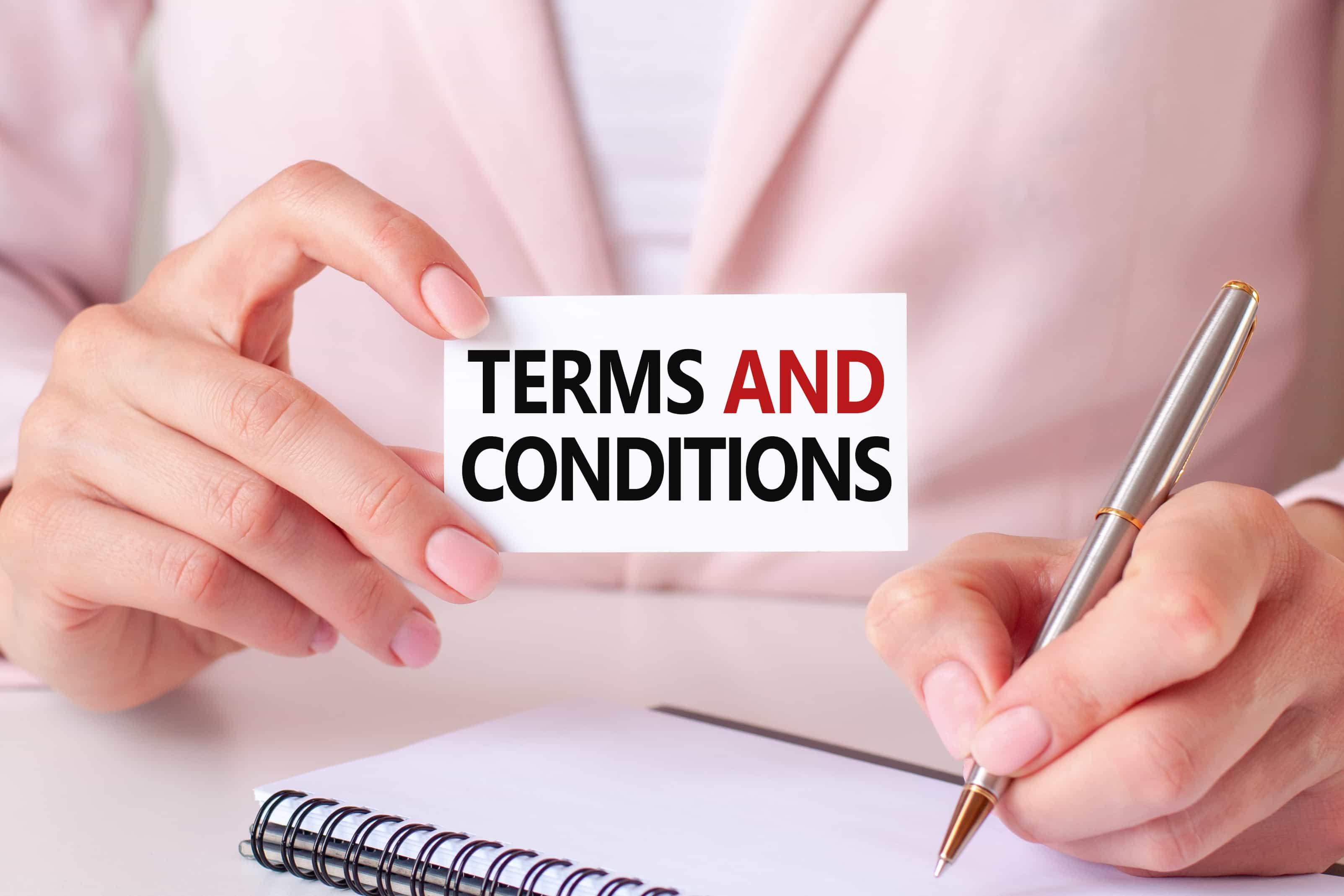 Why does that matter? One survey found that 81 percent of consumers say they have to trust the brand in order to buy from them. The survey results held up, even when accounting for different ages, income groups, and global markets.
Trust in a brand also contributes to brand loyalty, which can lead to the ultimate goal- brand ambassadors. People who are true fans and shout your praises. Who doesn't want that?
7. Research What Your Customers Want
Getting feedback can help you grow tremendously. People like giving feedback, too. It makes your customers feel heard and important. It's a great way to instantly build trust, as well as improve your own marketing practices.
Ask your subscribers for feedback on your communication, product or service. This can inform your business decisions while getting customers to stay engaged with your brand.
8. Get As Much Information As Possible
When you are building your SMS subscriber list, it's important that you get as much info as possible from your customers. Some customers don't want to give you more than their phone number- and that's okay.
But when possible, getting more information allows you to understand key customer demographics and behavioral patterns. This helps you create a better marketing campaign, segment your lists more effectively, and increase your business revenue.
9. Segment Your Audience
Once you have a sizable list, you'll want to start segmenting your audience and
designating people into groups. Since you've collected as much information as possible, you can create better groups based on demographics, behavioral patterns, interests, and more.
Helpful Blog:

Segmenting Your Lists: A Guide to Text Marketing Segmentation
Once you have contacts listed in a designated group (keep in mind people may be in more than one group), you can segment your marketing, making sure no one gets more than the ideal number of messages per month, which is around 2 to 4.
You'll want to review your list during certain times, perhaps once a week or once a month depending on the needs of you and your business. You can review, make edits, and updates based on your program, sales, and promotions. This will make sure your list stays organized and doesn't grow out of control.
Churn on your list and unsubscribing are going to happen from time to time. There is no avoiding it. Not everything is for everyone.
However, you can reduce churn by making sure you're only sending them things that they want. Remember, not all your customers are on the same point in their customer journey.
It's very important to segment your SMS marketing audiences by meaningful criteria so that messaging is valuable and relevant. This will create highly targeted campaigns that are sending the right stuff to the right people.
10. Monitor Your Opt-Out List
Even if you have a fabulous SMS marketing campaign, there will be some customers who opt out from time to time. This is largely outside of your control, especially if you follow best practices in SMS marketing.
Do what you can to minimize opt-outs and list-churn. Don't continue to text them. Honor their wishes, which shows respect, but also keeps you out of legal trouble.


11. Give SMS Subscribers VIP Access
Successful brands provide a ton of value to their customers. They're also transparent and authentic, which are important components of building brand trust.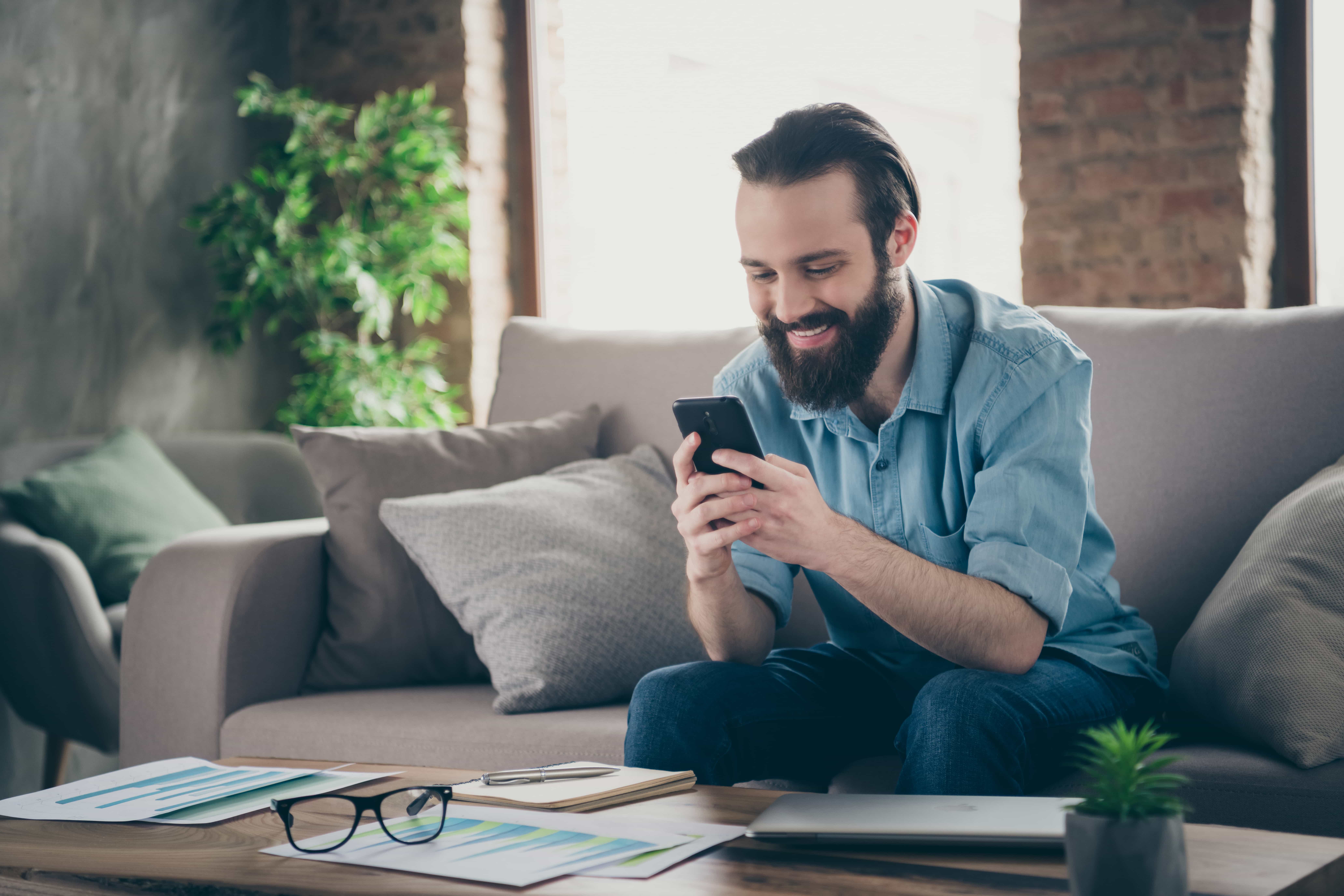 Customers aren't going to want to sign up and give their info out to just anyone. The average consumer sees up to a staggering 10,000 advertisements a day. Advertising is everywhere in the world around us- during our favorite tv shows, Hulu binges, and billboards. It's increased like crazy thanks to smartphone advertisements, social media, and web browsing.
So, for customers to actually opt in for your SMS updates, you're going to have to give them something they want. They should be able to see the value in exchanging their info with you, and you should make sure to uphold that trust by only sending what you promise them!
Lay out the red carpet and offer incredible value by:
VIP access
Early access to sales
Special offers and rewards
Exclusive behind the scenes looks
Being available for human conversation when needed
Few things are more intimate in marketing than customers trusting you with their phone numbers. As such, you should expect to give them excellent value, and respect them with clear expectations on how often you will communicate.
12. Make Opt-In Super Easy with a Relevant Keyword
People have grown tired of dropping their card in a fishbowl and immune to the fancy website pop-ups asking for emails. Instead, create a fun and engaging SMS campaign that is triggered by a relevant keyword. When someone texts a specific keyword you've set up to your phone number, they are automatically added to your list.
It's easy breezy for your customers and you. For example,
"Text WOW to (YOUR NUMBER) to get 10% off!"
So much cooler, right?
Go with a text message marketing company that provides easy opt-ins so you can stand out against all the advertising noise and get more subscribers.
13. Run a SMS Contest or Giveaway
Running an SMS contest or giveaway is one of THE best ways to get people to subscribe to SMS marketing. This is perfect for several industries. Whether you're service or product based, running a contest helps get the perfect customers on your list.
Contests are perfect for:
Contests can't run forever. They should be short and timely. They're an excellent growth hacking strategy for getting more SMS subscribers.
Make sure you use best SMS marketing practices when doing giveaways. Giveaways that generate the most leads:
Create a sense of urgency
Cross promote with a partner
Low barrier to entry
A great prize that target audience would love
If your contest does all of these things, you'll be sure to see an increase in your SMS subscriber list!
14. Promote Your SMS Updates Across Social Media Networks
Cross promotion is key when creating new channels and promoting different touch points with your customers.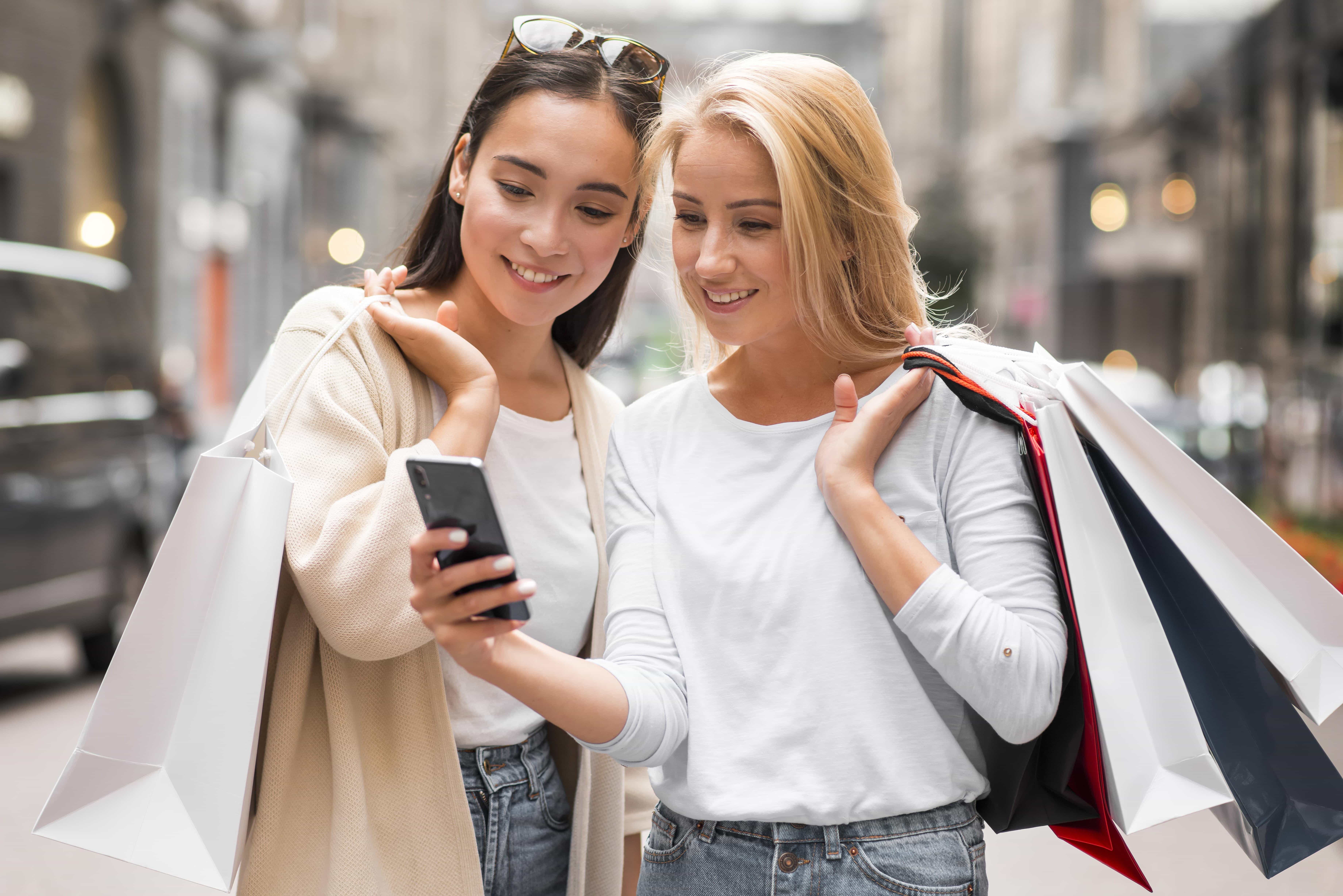 Use your social media content including blog posts, Twitter, IG, TikTok, and whatever else you use to promote your SMS subscriber updates. Don't forget to communicate value and all of the awesome benefits they'll get from subscribing.
15. Convert Your Email List to SMS List
SMS marketing is crazy high in conversions. SMS marketing boasts an over 90% open rate and over 30% response rate. Compare that to email marketing at an average 15% open rate, and SMS marketing is the clear winner, every time.
Create an email marketing campaign to show the benefits of your AI-powered SMS updates. Make it as easy as possible with a magic keyword opt-in and sit back and watch your SMS list grow!
Don't forget to make your email signature work as hard as you do! Add SMS opt-in to your email signature with a simple and clear call to action.
16. Promote SMS Opt-in on Signs, Posters, & Business Cards
Go old school with posters, signs, business cards to get your SMS campaign in front of your customers! Whether you have an online retail store or brick-and-mortar, a trade event, or a pop-up coffee shop on wheels, you can use what you have to promote your campaign for more SMS subscribers.
Communicate the value of signing up for SMS updates
Give an incentive with a discount, reward, or giveaway
Use a magic keyword to make it as easy as possible to opt in
Be very very clear about what you'll be sending and how often
Both promise- and deliver- tons of value for being in the SMS VIP club
17. Convert Web Chat Leads to SMS Subscribers
Your website should be your #1 salesperson. After all, it works round the clock. It lives, breathes, and embodies your brand - all without the need for coffee or a goodnight's sleep.
Make your website a lead generating machine by turning web chat into an automated way to opt-in to SMS subscription.
AI-powered web chat increases conversions, builds loyalty, and increases the average order price. Even better, when necessary, you can have a human jump in to chat.
When customers reach out to businesses and receive real time answers to their burning questions, the business can reduce bottlenecks and increase conversions.
So web chat is the perfect way for customers to get in touch with you. When someone chats on a website, they are over 10 times more likely to convert. What better way to convert them to your SMS list?
18. Keep SMS Messages Short and Clear
Text messages should be short. Much shorter than other marketing channels. Think about your own text messages. Usually you only send a couple lines per message. No one wants to read a super long message, so keep that in mind when you're sending them.
The best SMS marketing messages are short, concise, and having a very clear single call to action.
Helpful Blog:

You can also use an image to communicate, or a link with more detailed information about your offer, but the initial text should be short and sweet.
19. Have Two-Way Conversations
Sometimes there just is nothing better than a human conversation. We've all had those moments when we just want to know something immediately – like yesterday. Sometimes a chat bot or automated phone system just doesn't cut it.
Make sure you go with a text messaging partner that offers unlimited two-way conversations. If your customer replies to an automated text, jump in and respond when a human response is required.
This will delight your customers, giving them a personal touch, and letting them know that real people are there to help them, no matter what their needs are.
This is not only helpful for increasing conversions, it also builds brand trust and brand loyalty. And customers who feel they are listened to and valued are way more likely to stay subscribed.
How to Retain Your SMS Text Marketing List
Tracking is KEY to retaining your SMS marketing subscribers. If you aren't tracking your
SMS marketing campaigns, you are really missing out on improving your marketing efforts. Every activity in your business and marketing requires analyzing performance and then optimization based on that data.
This is where AI comes in especially handy! The proper AI-powered SMS provider will have built-in tracking features, so you can collect and analyze your customers' data and continuously improve your SMS marketing efforts.
Reviewing important performance metrics leads to knowing your customers better and how well your business is meeting their needs.
Here's what you should be tracking:
SMS list growth
SMS list churn rates by campaign and over time
Read and respond rates
Offer redemption rates
Click through rates to links and products
Purchase rates
Use campaigns so that you're constantly improving your marketing practices. This results in real growth, understanding your customer needs, and better positioning yourself and your business to meet those needs.
Choose the Right AI-Powered SMS Marketing Platform
Choosing the right SMS marketing platform is key to not only growing your list, but also reducing church and retaining your SMS marketing subscribers.
There are so many tools and strategies that an SMS marketer will have to use to make sure they deliver value to consumers so that they trust them enough to send updates and text messages.
Giving info to companies is something most consumers think twice about. Choosing the right SMS marketing platform will make sure you have all of the tools you need to succeed at your marketing campaign.
The growth minded business owner will need an SMS marketing platform that performs well and has key features for growing and retaining subscribers.
For the full breakdown on choosing an SMS provider, check out this blog:
How to Choose the Right SMS Provider
You should choose a partner that has:
A dedicated phone number to send and receive SMS messages and calls
Option to have local numbers to be more accessible & inclusive to customers
AI Automation for business
Powerful SMS blaster to send automated messages, saving you time and money.
Lead growth tools like multi-channel opt-ins and keyword opt-ins
Advanced audience segmentation tools
AI tracking with visual reports for performance and testing optimization
Easy-to-use inbox with advanced features for all types of teams
User-friendly mobile app to text and respond to customers wherever you are
Integration with other software and CRM applications
Ready to grow your own SMS text marketing list?
By taking the time to set up your list and create a plan from the beginning of your SMS marketing program, you can run your campaign more effectively. This helps enhance the success of your marketing efforts.
While it may be an initial time investment to get all contact info entered, get everything organized, merge duplicate contacts, and other tasks, it will be worth it when your SMS marketing program is in full swing.
Whether you're a coach, author, influencer, real estate agent, eCommerce brand, or another small business, you need to integrate SMS marketing into your list-building strategy. Building and maintaining your list is the best lead generation tool for your business.
It's super important to choose the right platform. The wrong text message marketing software will stifle your growth and cost more money over the long run. Do more with your marketing efforts and dollars with VOXOX, the leader in voice and SMS marketing.
VOXOX is innovating AI-powered solutions so that you can automate your SMS marketing, growth, and list- saving you time, money, and resources, while growing your business!
Using this technology is an amazing way to get more traffic, more sales, more referrals, and of course, more money! VOXOX is the #1 mobile first, 5G enabled communications platform for small businesses. Start your free trial here and see why thousands of real estate professionals trust VoxDirect for their marketing and communication needs.
DON'T MISS THE LATEST
Get updates in your inbox